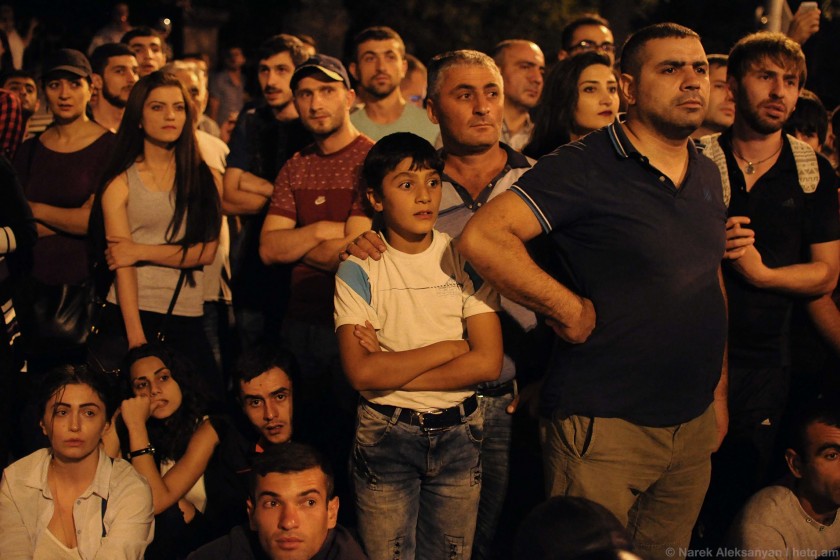 Yerevan July 30 – Thousands March in Yerevan
Barbed wire and a police phalanx greeted thousands of protestors last night who tried to march to the presidential palace on Baghramyan Avenue.
The marchers, chanting "Sasna Dzrer" and "Unity", first wound its way through the street of Yerevan before turning to Baghramyan Avenue where police blocked their way.
After staging a sit-down, the protesters, returned to Liberty Square.
(Sasna Dzrer – Daredevils of Sasoun – is the name of the armed group that still occupies a police building seized on July 17.)