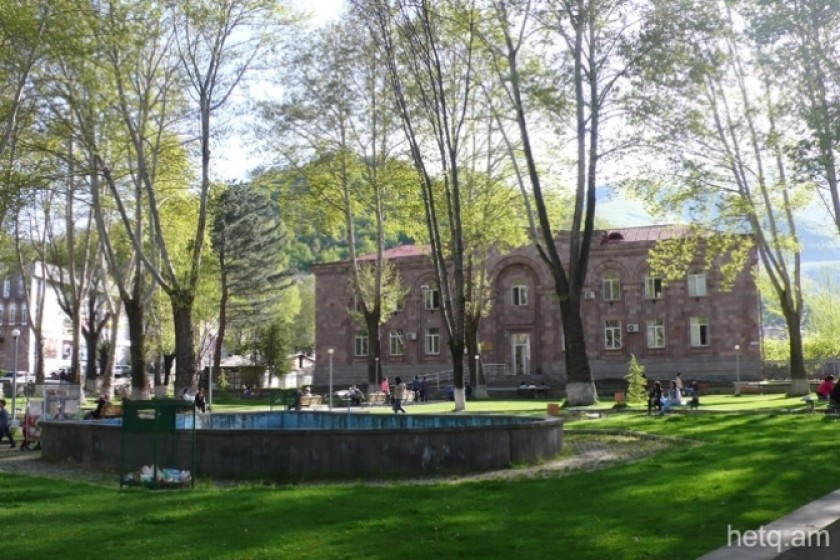 Kapan Police Detain Those Marching in Solidarity with Yerevan Armed Group
For the past four days, some 50 residents of Kapan, a town in Armenia's southern Syunik Province, have gathered to hold a public discussion regarding the continuing stand-off between an armed group and police.
Yesterday, they held a march in support of the Sasna Dzrer armed group and its demands.
Cops in civilian clothes swooped in and detained more than ten of the marchers. Local police say they were detained on suspicion of carrying concealed weapons.
Robert Antonyan, one of the detainees, told Hetq they were held for some three hours, searched, and subsequently released.
"It's clear that the local authorities are uneasy about the growing activism of Kapan residents. They will not intimidate us. We will gather again today," Antonyan said.