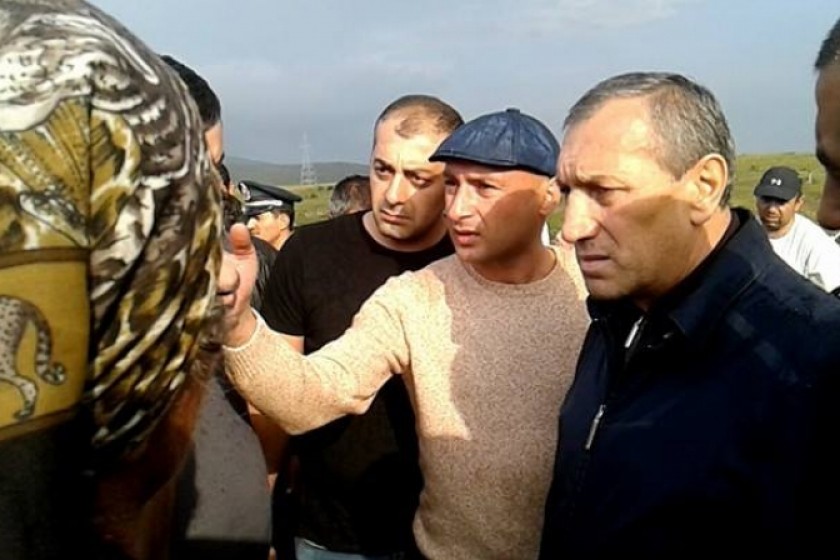 Spandaryan Village Residents Block Road; Angry That Police Shot a Native Son
Residents of Spandaryan have blocked the road leading to the village with cars and boulders.
Spandaryan is the native village of Sedrak Nazaryan, a member of the Sasna Dzrer group, who was wounded and taken to hospital this morning.
Vahagn Grigoryan told Hetq that the road has been blocked for the past hour.
Grigoryan said that residents are angry that the police are firing at the Sasna Dzrer members holed up inside a Yerevan police building they seized on July 17.
"People are saying that the police should go to the border and shoot Turks,
Grigoryan said.
Syunik Governor Sourik Khachatryan has tried to convince residents to clear the area, saying that once Nazaryan undergoes surgery, he will bring him back to the village.
Residents, for obvious reasons, don't trust Khachatryan.
Photo: Vahagn Grigoryan's Facebook page