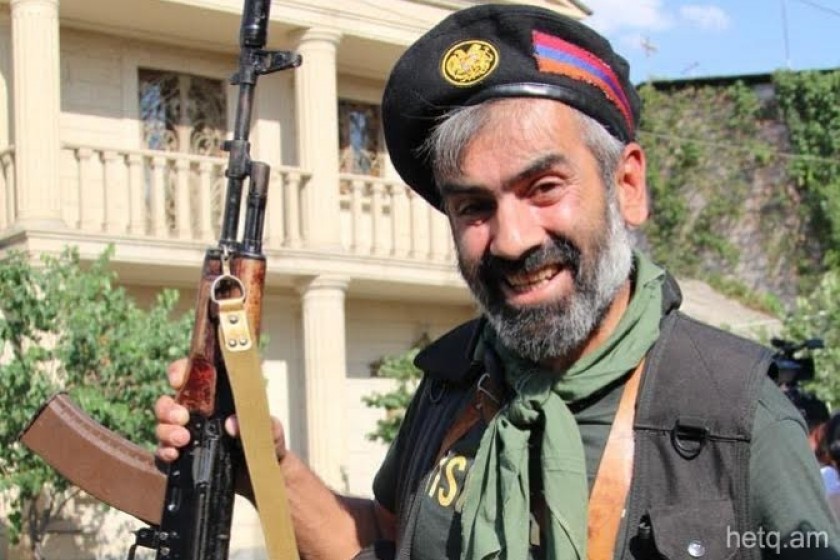 Sasna Dzrer's Khandoyan: "I love my homeland, my Armenia..."
When asked by his lawyer if he had any message for the people, Sasna Dzrer member Arayik Khandoyan, who surrendered yesterday along with 19 others of the armed group that had seized a police building on July 17, said: "The only thing I have to say is that I love my homeland, my Armenia and my Armenian people."
Arayik Papikyan, Khandoyan's lawyer, talked to his client after the Sasna Dzrer members surrendered in order to avoid further violence.
Papikyan said that Khandoyan was in good spirits and his medical situation stable, despite incurring some injuries.
The lawyer said that he expected Khandoyan to be charged after a number of investigative processes run their course.