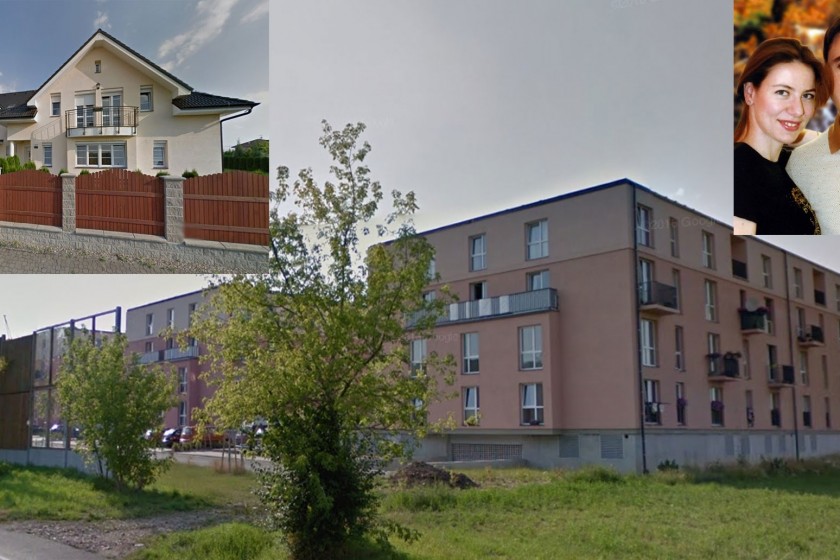 Relatives of Armenia's Former Deputy Prime Minister Engaged in Czech Real Estate Biz
The family of Armen Gevorgyan, Armenia's former Deputy Prime Minister and currently secretary of Armenia's National Security Council, has planted deep roots in the Czech Republic, where they are in the rental real estate business.
Here's a brief history of Gevorgyan's government service. In 1997-1998, he was an assistant to the Armenian prime minister. He then held various positions in the staff of Armenian President Robert Kocharian from 1998-2008. From April 1998, he was a presidential assistant and a first assistant as of 2000. From 2006, he was the chief in the presidential staff. At the same time, from June 2007 until April 2008, Gevorgyan also served as the Secretary of the National Security Council (NSS).
In April 2008, Serzh Sargsyan dismissed him as staff chief and NSS secretary. He was appointed minister of territorial Administration and deputy prime minister. He was reappointed minister and deputy prime minister in 2012, 2013 and 2014. In October 2014, he submitted his resignation from these posts. On June 6, 2016, he was reappointed NSS secretary.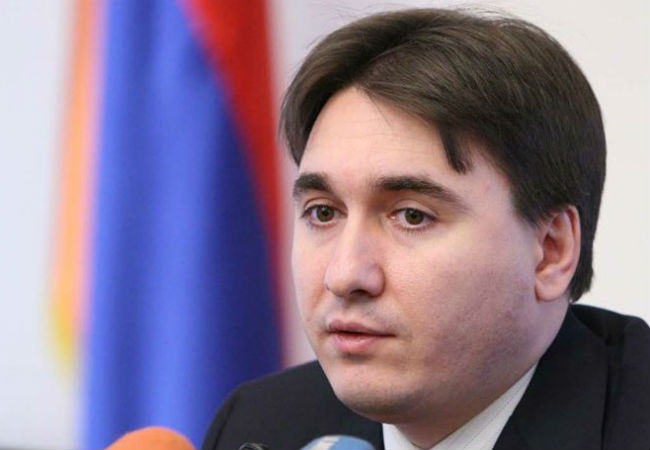 Despite enjoying a great deal of influence during the tenures of Kocharian and Sargsyan, Gevorgyan is a very prudent individual. It's no secret that his friend, Samvel Mayrapetyan, is one of the major builders of real estate taken over by the government as "eminent domain". The Haykakan Zhamanak newspaper has written about the activities of this pair, especially in the construction sphere, and how various officials have obtained apartments in the buildings constructed by Mayrapetyan.
Denying his participation in this activity, the former deputy prime minister noted in a conversation with MediaMax, that the businessman Mayrapetyan is a close friend. "They write a lot about my opportunities in business and my links to the construction sphere. My good friend Samvel Mayrapetyan, who is involved in construction, started to get involved in business back in the years when I wasn't in Armenia. He's created opportunities himself, and I've never mediated for his projects. Furthermore, taking into account our friendship, he's always done things so that no one can charge him with violating competition rules." But, what official would announce that he or she has intervened on behalf of a friend or say that they have interests in that business? It would be naiveté to even think of such a thing.
Moreover, Armen Gevorgyan resides at 66 Teryan Street in Yerevan; a luxury building built by Mayrapetyan.
Naturally, Gevorgyan's name doesn't appear in any of the companies owned by Mayrapetyan. But there is definitive evidence that Gevorgyan is interested in real estate. Those interests are located in the Czech Republic.
Companies registered in the name of family members
OFTOMA
On October 21, 2008, Armen Gevorgyan's wife, Tamara Gevorgyan, registered OFTOMA Ltd, in Prague.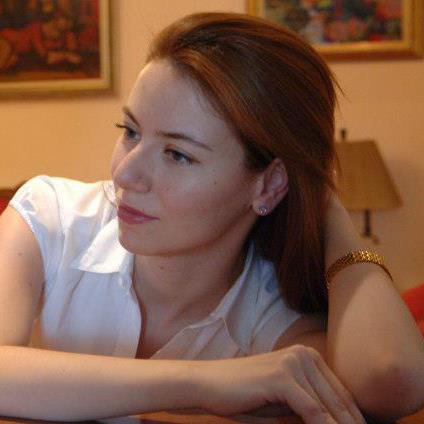 The company engages in the rental of residential and non-residential space, wholesale and retail trade, services facilitating trade and service provision, and other real estate processes. Tamara Gevorgyan was the sole shareholder until 2009.
An optometrist by profession, Tamara Gevorgyan graduated the Yerevan State Medical University.
In January 2009, 15% of company shares each were obtained by Zhanna Gevorgyan and Karmen Sahakyan. The former is the mother of Armen Gevorgyan, and the latter is Tamara Gevorgyan's mother. (She's the Head of the Department of Histology at Yerevan State Medical University).
After the new shareholders came on board, OFTOMA address changed from downtown Prague to Ibišková 439 in the Osnice neighborhood in the town of Jesenice, near the Czech capital.
The above house, as it turns out, belongs to the company. According to the Czech Real Estate Registry (LV- List vlastnictví) the lands below noted in red, are also owned by the company. The property listed as #639 measures 223 sq. meters; the land of the private house. There's the 130/32 land next to the house measuring 1,097 sq. meters, and the 130/22 plot a bit distant from the house measuring 2,929 sq. meters. (See below map)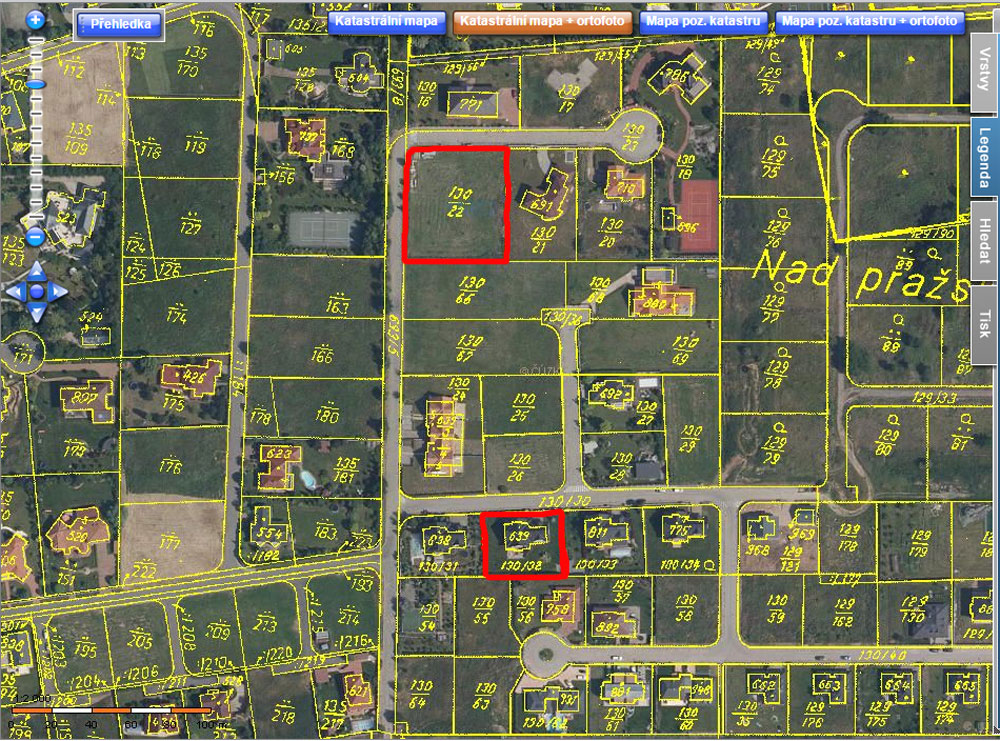 As the above 3D photo shows, the land is suitable to build a private house. The house opposite the land is now up for sale. The land is 2,000 sq. meters and the two-story house built upon it measures 297 sq. meters. The property's price is 22.5 million Koruna ($920,000). There is another private house (129 sq. meters) and an adjacent plot (1,244 sq. meters) being sold for 9.5 million Koruna ($390,000) in the Osnice neighborhood which is more like OFTOMA house. Studying the current house prices in Jesenice via the internet, we can conclude that the private house of the relatives of Armen Gevorgyan is worth around 10 million Czech Koruna (around $409,000).
RUBENDYAN INVEST
This company was founded on December 27, 2010 by Yerevan resident Ruben Hakhverdyan, registered at 36B Komitas Street. He is the father of Tamara Gevorgyan. The sole shareholder at the time of the company's founding was Ruben Hakhverdyan. There were two directors – Hakhverdyan and local resident Radim Snoza, who lives in the Osnice neighborhood. They registered the company at the OFTOMA address; Ibišková 439.
This company's business is the same as OFTOMA – real estate rental. RUBENDYAN INVEST owns an apartment and two non-residential spaces at 1127 Nákupní Street (see below photo)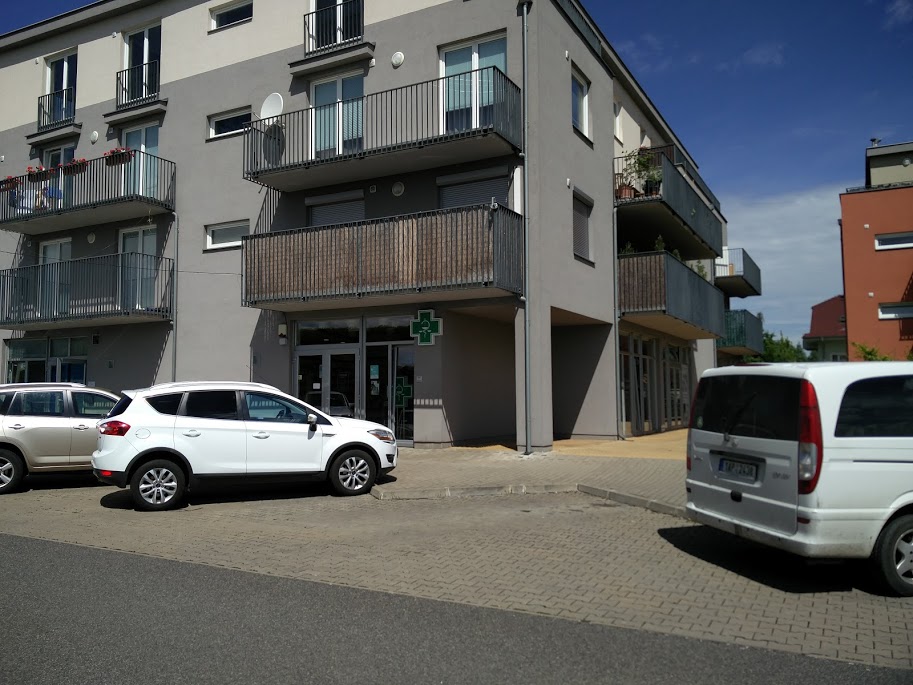 RUBENDYAN CONSULT
Soon after RUBENDYAN INVEST was registered, Radim Snoza and Marcela Snozová (either Radim's wife or sister; there's a ten-year age difference), founded RUBENDYAN CONSULT. They are co-directors and own 50% each. Naturally, this company also has links to the other companies owned by Gevorgyan's relatives, otherwise it wouldn't carry the abbreviated name of Ruben Hakhverdyan. In the first year financial documents, RUBENDYAN CONSULT was listed as engaged in "administrative, office and other business services". As of 2012, it's listed as engaged in the retail sale of drug store equipment.
The company's address is Jesenice - Osnice, Ibišková 545; directly adjacent to Ibišková 439.
According to the Czech Real Estate Registry, KVEBITA INVEST (founded 2009), owns the house (225 sq. meters) and the adjacent land (1,172 sq. meters). KVEBITA is equally owned by Radim Snoza and Marcela Snozová. It too is engaged in the rental of residential and non-residential property.
RUBENDYAN CITY
Founded on August 26, 2011 by Radim and Marcela, this company is also in the real estate rental business. In September, the two transferred their 50% holdings to Andranik and Zhanna Gevorgyan. Andranik is Armen Gevorgyan's father. In June 2013, Andranik and Zhanna transferred their shares to RUBENDYAN HOLDING. In February 2014, RUBENDYAN CITY placed its holdings as collateral with the Czech affiliate of the German LBBW bank.
RUBENDYAN CITY's assets are huge. The company owns three four-story buildings on Cedrová Street in Jesenice and adjacent plots of land. (See below map outlined in red) The small neighborhood measures 6,942 sq. meters. It's all placed as collateral.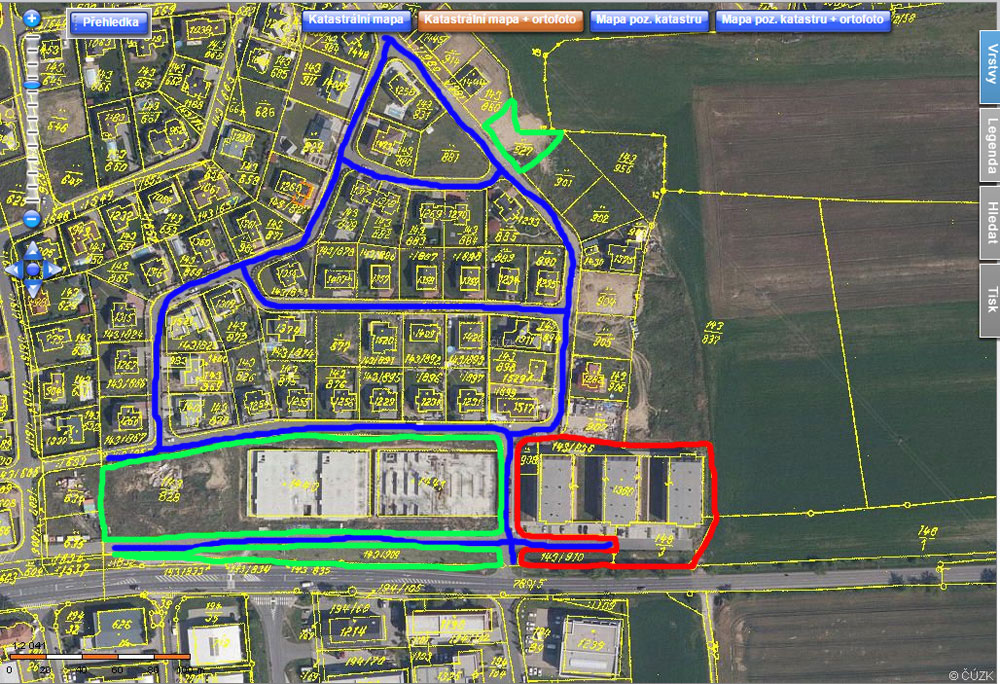 The apartments in these buildings are rentals. For example, a 79 sq. meter apartment on the first floor goes for 12,775 Koruna monthly ($530). An underground parking space goes for 600 Koruna.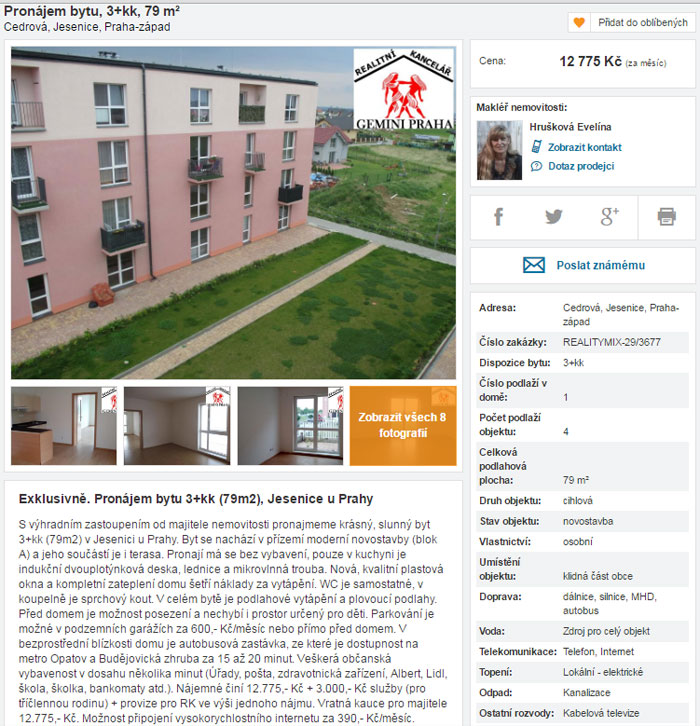 Here's an interesting sidebar about RUBENDYAN CONSULT and RUBENDYAN CITY. In 2014, these companies went to court, requesting that it declare the Czech company NOVERA GROUP Ltd. bankrupt. NOVERA was a partner of CITY, and was engaged in construction, blueprint drafting and other real estate affiliated business. It was the developer of a 14,713 sq. meter plot of land adjacent to the RUBENDYAN CITY buildings. (see above photo, outlined in green. These too were put up as collateral)
From left, unfinished NOVERA GROUP construction, and the little RUBENDYAN CITY neighborhood
As we learn from court documents, NOVERA rented apartments in three CITY buildings and in turn rented them to around 90 people. NOVERA, as a guarantee, collected some 950,000 Koruna from these people. The money was to be returned at the end of the lease. This wasn't the case. In addition, the company had 4 million Koruna in tax liability, plus it owed more than 3 million Koruna ($130,000) in rental debt to CITY. Furthermore, to repair construction defects on its property, NOVERA took out a loan. As aresult, it owed more than 16 million Koruna ($658,000) to CITY. In 2015, the court found the debtor bankrupt and the company was then liquidated.
RUBENDYAN HOLDING
This company, also engaged in the rental of residential and non-residential real estate, is unique in that it encompasses all the players listed in this article. Of course, all except Armen Gevorgyan. The holding company was founded on December 21, 2012. The president of the board of directors is Radim Snoza. Members of the board are Marcela Snozová, Andranik Gevorgyan, Ruben Hakhverdyan and Tamara Gevorgyan.
When founded, the shareholders were the couples Andranik and Zhanna Gevorgyan, Ruben Hakhverdyan and Karmen Sahakyan, and Radim Snoza and Marcela Snozová. Charter capital amounted to 2.1 million Koruna (around $87,600). Each person owed 35 shares. Each share was worth 10,000 Koruna.
This is the Czech business network of Armen Gevorgyan's family.
Tamara Gevorgyan's Financial Disclosure (2011-2013)
Armen Gevorgyan's Financial Disclosure (2009-2013)
Armen Gevorgyan Says No Laws Have Been Violated
To get Armen Gevorgyan's side of the story regarding his family's business interests in the Czech Republic, Hetq sent him some questions in writing. Here are his answers.
Your family has invested in the Czech real estate sector. What attracted them to invest there?
The decision of my relatives to invest in the Czech Republic was first based on my family's friendly relations with a businessman there. (Perhaps he is referring to Radim Snoza - Hetq). He had proposed some interesting ideas and possibilities, and agreed to assume the ongoing management of the work and projects.
The project assumed the creation of social condominiums, planned for a vulnerable sector of the population – for pensioners and young families who need more accessible rental apartments. In addition, the condominiums include a medical and social center to service them. The residents are mostly pensioners, who give the apartments they own for rent. With the revenue, they rent more accessible condo apartments and receive a certain income.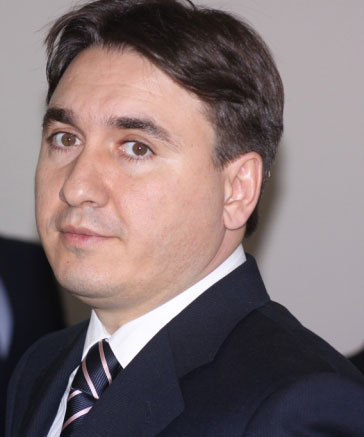 Prior to launching this project, the feasibility of doing it in Armenia was discussed, but it was regarded as unrealistic taking into account the lack of demand by those able to pay. Marketing studies showed that the demand for such services was greater on the part of residents of Germany, who desire, after retiring, to live in a country inexpensively but comfortably, like the Czech Republic.
To carry out the project, resources were gathered from local banks as well as from third parties, in the form of long-term loans and borrowing. The resources of the founders and their relatives were also partially included. The main portion of the project is in the implementation stage and incomplete, given certain economic and legal problems.
After leaving the government sector, for the past 1-1.5 years, I too participated in finding new sources of finance. I'm especially talking about foundations corresponding to international organizations and local management bodies, taking into account the social direction of the project.
My return to government service prevented me from continuing this work, but the team that's been set up can get the project up and working. It can be an interesting model, in the future, for other places, and even Armenia.
Your wife and you never disclosed the above property?
Regarding disclosure, I am not the owner of any property in the project. Neither am I a founder of any organization and I never participated in the management of the project. Thus, there is no information in the disclosure during the time I left office and when I returned.
My wife, Tamara Gevorgyan, is the founder of two legal entities (Armen Gevorgyan means OFTOMA and RUBENDYAN INVEST - Hetq) which own the property. She provided information about her participation in the founding of the organizations in the 2008 and 2011 disclosures. They were presented to the tax agencies in the correct order and time.
I must point out that neither I nor my relatives have violated or violate, in any way, the law. We have acted and act according to our own abilities, utilizing accessible financial resources, mostly loans and borrowing. We've never tried to conceal or hide our participation. The data regarding the organizations founders, to be found in the websites of the corresponding registrar bodies, are always open and available to all.
P.S. Attached to the answers, Armen Gevorgyan provided his wife's 2008 and 2011 disclosures he referred to above. In October 2008, Tamara Gevorgyan founded OFTOMA. According to that year's disclosure (the document doesn't exist in ethics.am. The site only has disclosures of officials and related individuals as of 2001), she invested $10,800. In essence, it's the resources spent to found OFTOMA.
We must remember that the company had owned a private house and land since 2009, that are also investments. Armen Gevorgyan didn't mention this. In 2011, Tamara Gevorgyan became a 25% shareholder in RUBENDYAN INVEST. According to the 2011 disclosure, provided to us by Armen Gevorgyan that 25% comprised $2,900. In ethics.am, the line in the disclosure of the same year regarding the "obtained and sold shares and other investments" belonging to Tamara Gevorgyan is filled in as "protected". In other words, it's secret. For 2012 and 2013, the line reads "No data".
If you found a typo you can notify us by selecting the text area and pressing CTRL+Enter