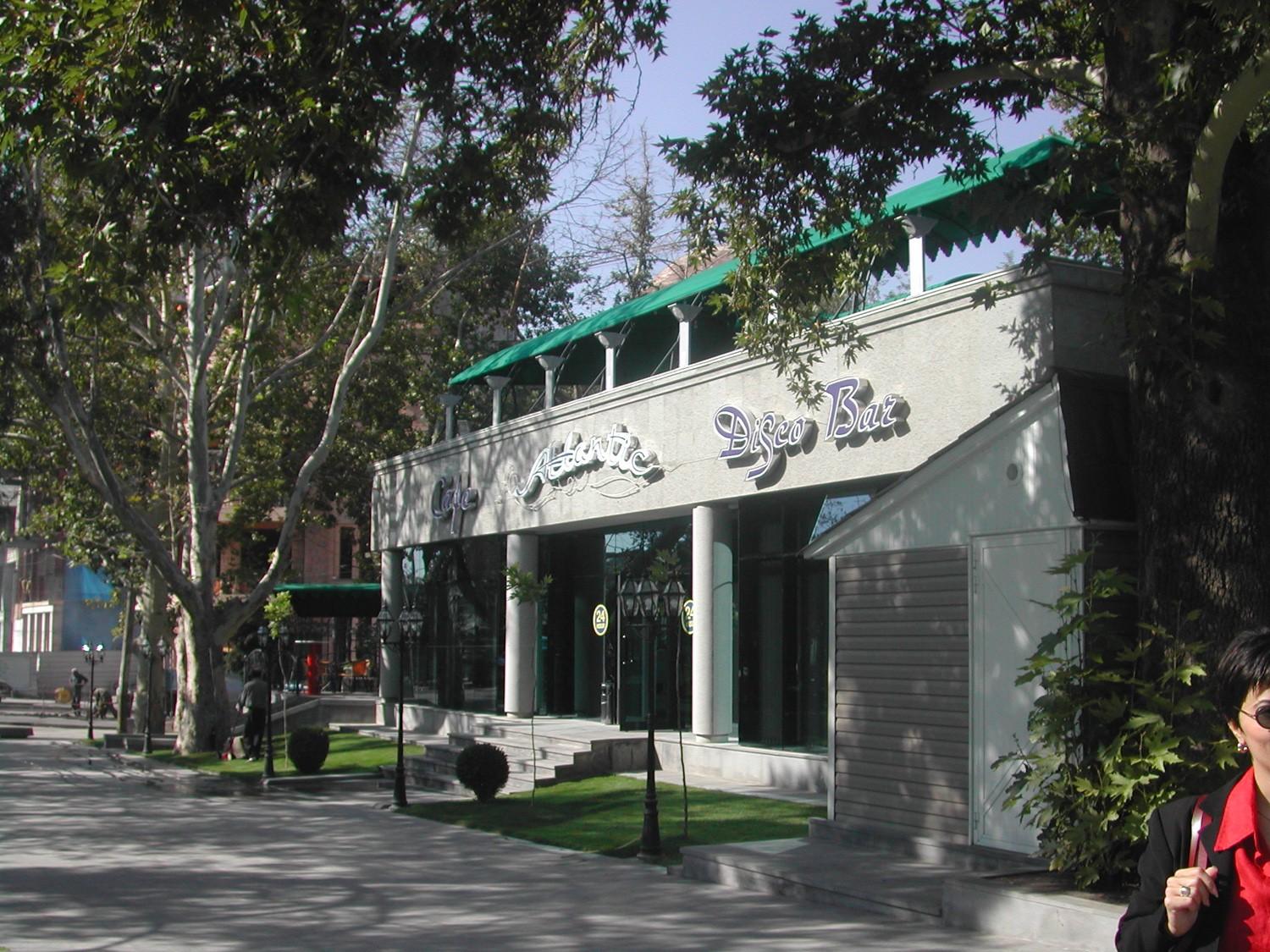 We know who the owners are - 2
None of the cafes in the center of Yerevan have been built by outsiders. The names of the owners may not reveal it, but there are influential senior officials behind them all the same. We continue our introductions of those who have occupied the public park surrounding the Opera House.
Early last year, Only Merriment, Ltd. asked former Yerevan mayor Robert Nazaryan for the right to build a computer games arcade at a site adjacent to Freedom Square (on the Tumanyan Street side). The mayor granted the company the 20-square-meter site for 10 years (Decision #24, January 11, 2002). The city department of architecture drew the borders. A month later, Robert Nazaryan gave Only Merriment an adjacent 312-square-meter plot of land to build "an outdoor café" (italics mine), this time for 25 years (Decision # 273, February 22, 2002). And that wasn't the end of it.
The following month, the mayor amended the decision. The second paragraph of the new version reads, "In the first paragraph of the decision the words 'to organize an outdoor café' are replaced by the words 'to build a computer games center and café'".
This is how the owners got permission to build this behemoth. And then they committed further violations in the construction process. The design of the structure was never approved by city architects. Only Merriment, Ltd. was re-registered as Atlantic Garden, Ltd.
On paper, the company was supposed to occupy 312+20=332 square meters. But it's still not clear how much of the park Atlantic Garden has seized. Over the course of the construction, the site was expanded in every direction. There is only one explanation for why the former mayor took such good care of the owner of this structure: The owner, Anoush Ghazaryan (better known to the public as Kamvolny Anoush or Pretty Anuosh) has the protection of Minister for National Security Carlos Petrosyan. That's the real reason that Nazaryan adopted one decision after another. This structure should be demolished. But who would dare to do such a thing?
If you found a typo you can notify us by selecting the text area and pressing CTRL+Enter