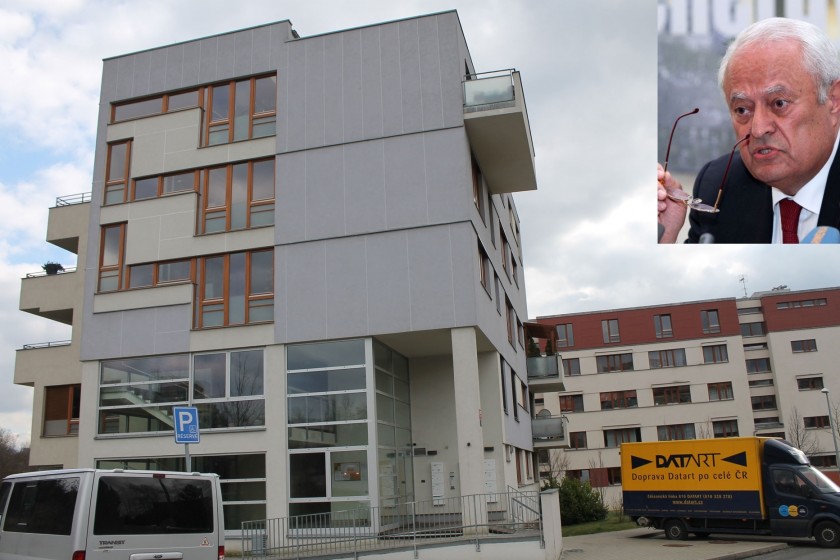 Family of Former Yerevan Mayor: Dabbling in the Czech Real Estate Market
Many government officials, both past and present, appear to have singled out the Czech Republic as a place to conduct their businesses.
Here, Hetq reports on the real estate business interests of Yervand Zakharyan and his children in that country.
Zakharyan, a member of Armenia's ruling Republican Party, is a longtime government official who has served as Armenia's Minister of Transport and Communications (1998-2000), Minister of State Revenues ((2001-2002), Yerevan Mayor (2003-2009), Minister of Energy and Natural Resources (2014-2016), among other top posts.
In December 2008, Zakharyan's children (Artak, Gayaneh and Lilit) owned equal shares in a company called ARGALIE (named after his children) founded in the Czech Republic engaged in real estate; the leasing of residential and commercial space. In April 2012, the company was renamed AREVS.
Lilit's husband Eric initially served as company director. Lilit and Artak joined Eric as directors in 2009, followed by Gayaneh in 2012. The company's charter capital amounted to 201,000 Czech Koruna (US$8,350).
The company appointed Artoush Aghasaryan, a Czech citizen, as its legal proxy.
Until 2012, ARGALIE's legal address was Starokošířská 6/11, in Prague. The Aghasaryan family had registered one of their companies at the same address. In 2012, AREVS was relocated to Stodůlky, K Zahrádkám 2605/5, where, according to the Czech Property Registry, Eric Sahakyan (Zakharyan's son-in-law) owns an apartment and garage. Most likely, Eric purchased an apartment here and the company relocated.
Eric Sahakyan's partners and the Croatian mafia
From 2010-2011, Eric Sahakyan was the director and a shareholder in a Czech company called MŮJ BAR. The company was founded in 2008 and was previously called TIG & CO. It was founded by Hayk Tadevosyan, a citizen of Armenia. Later, the Avanesyans of Moscow became shareholders. In May 2010, Eric Sahakyan and Miroslav Bosnjak took control of the company, renaming it MŮJ BAR. The two owned equal shares until September 2010 when Bosnjak sold his shares to Sahakyan.
Originally, the company engaged in manufacturing, commerce and providing services. When Sahakyan and Bosnjak took control it also engaged in real estate leasing.
In August 2011, Sahakyan sold the company to six foreign nationals.
Who is Miroslav Bosnjak?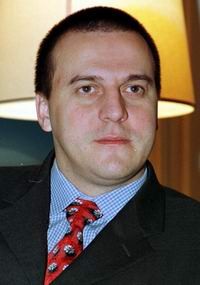 Bosnjak is a shareholder and director of a number of companies.
One is BONAPARTE NOVA, registered in Prague and founded in 1996 by Vjeko Sliško (photo left), at the time a member of the Croatian mafia.
In 1999, Bosnjak and a partner purchased the company from Sliško and renamed it LUCKY LINE. Later on, Bosnjak became the sole owner.
LUCKY LINE's sphere of business is diverse and has changed over the years – tourism services, gambling equipment, real estate, commerce, betting, etc.
Vjeko Sliško, nicknamed the "King of Gambling", founded several gaming companies in the Czech Republic which, according to the local press, allowed him to launder monies illegally obtained in Croatia.
LUCKY LINE continued its gambling operations under the control of Bosnjak. Sliško was killed in 2001 in Zagreb.
As stated above, a number of Armenian officials and their families have started business in the Czech Republic.
Hetq has already written about those owned by relatives of Robert Nazaryan, (President of Armenia's Public Services Regulatory Commission) and those owned by family members of Armen Gevorgyan (Armenia's former Deputy Prime Minister and currently Secretary of Armenia's National Security Council)
If you found a typo you can notify us by selecting the text area and pressing CTRL+Enter