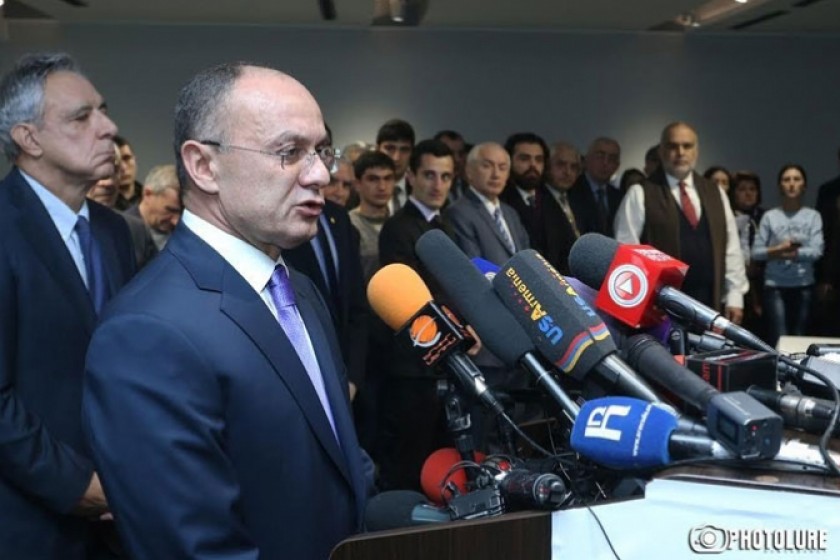 Seyran Ohanian: 'Security is Top Issue Facing Armenia'
Citing security as the first issue facing Armenia, former defense minister Seyran Ohanian, heading the Ohanian-Raffi-Oskanian alliance ticket in the upcoming parliamentary election, told reporters, "Our state is in a complex region with many conflicts. We can't forget this for a second."
Ohanian said that the country's security wasn't only dependent on the army, but on other factors like the economy, wellbeing of the people, public mood, and migration tendencies.
The former defense minister pointed to the fact that civilian oversight of the country's armed forces increased in the latter years of his tenure, due to departments under his command, and that most exposes of inadequacies within the army were a direct result of this oversight.
Arguing that the current regime had exhausted all resources for advancement, Ohanian called for a new economic and foreign policy and closer ties with the public.
"We need a new political and state elite. This is the only way to increase our degree of security. We support the formation of a new culture," said Ohanian.