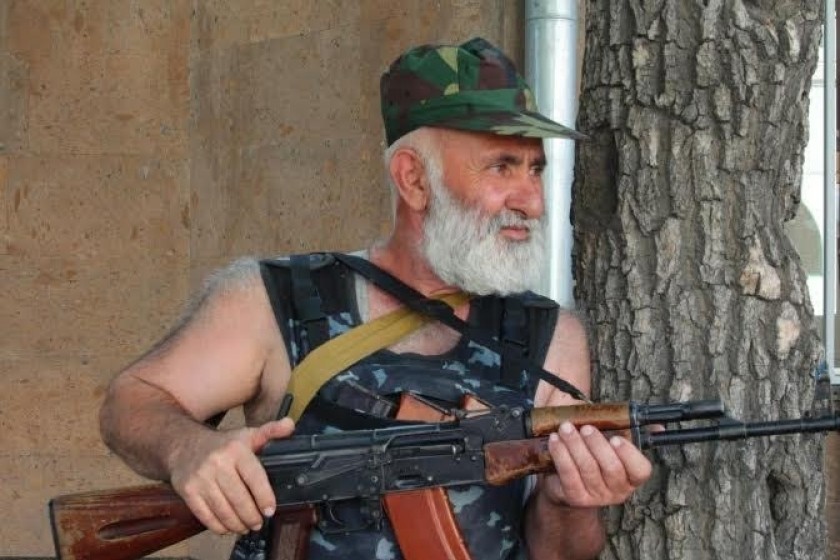 Despite Official Denials, Sasna Dzrer Member on Hunger Strike, Lawyer Says
The lawyer of Mardiros Hakobyan, a member of the armed Sasna Dzrer group that seized a Yerevan police station last July and now being held in pre-trial detention at the Armavir Penitentiary, has been on hunger strike since March 12, despite claims to the contrary by the Department of Corrections and the Human Rights Office.
Yervan Varosyan, Hakobyan's lawyer, told Hetq that he visited Hakobyan yesterday.
"I don't know what information they possess, but Hakobyan told me yesterday that he's been on hunger strike since March 12. I know Martiros. If he says such a thing, it's a fact. He's been transferred to a cell because he stubbornly demanded that his rights be respected," Varosyan told Hetq.
The Human Rights Defender's Office told Hetq that staffers met with Hakobyan on March 13 and that he mentioned nothing about a hunger strike.
Varosyan says that her client complained to officials of the corrections department because another Armavir convict had raised a ruckus several days ago about conditions in the solitary cell in which he was being kept.
The lawyer says that Hakobyan was then transferred to a punishment cell, prompting him to go on hunger strike.