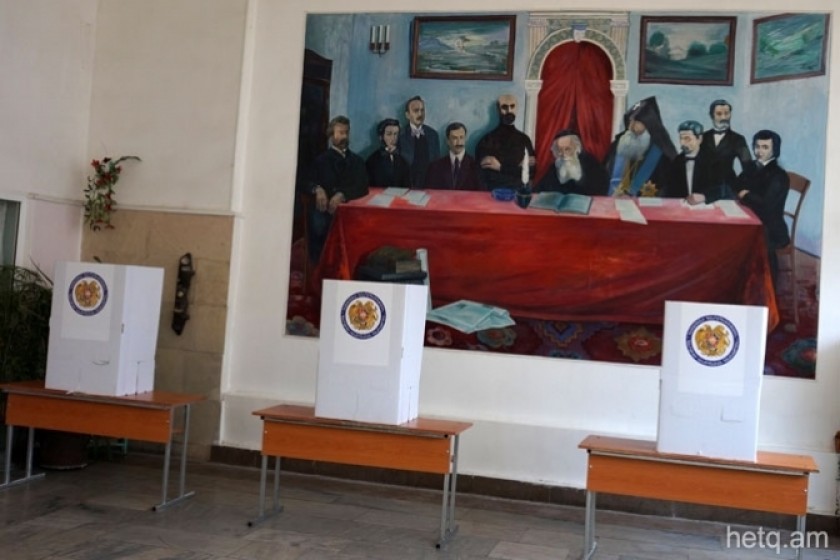 1,479 Candidates Running in Armenia's Parliamentary Election
2,009 polling stations opened throughout Armenia today at 8 a.m. for the parliamentary election.
Four political alliances and five parties, for a total of 1,479 candidates, are contesting seats in the new parliament.
In the running are:
Yelk Alliance
Tsarukyan Alliance
Azat Democrats
Armenian Renaissance
Congress-HZhK Alliance
Republican Party
of Armenia
Communist Party of Armenia
Ohanian-Raffi-Oskanyan Alliance
ARF
According to the latest police report, 2,564,195 citizens of Armenia are eligible to vote
28,021 individuals from 49 local civic organizations have been registered as observers.
There will also be 650 foreign observers.
1,244 reporters from 89 local media outlets have been registered to cover the balloting on site.
31 foreign outlets, including the BBC and France Press, will also be on hand to cover developments