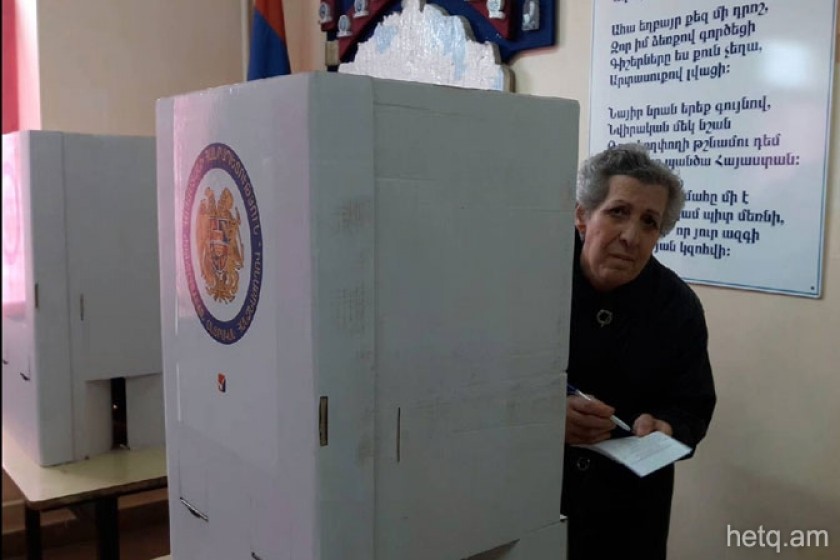 Local Election Committee Prez Chides Voters for Watching Too Many Indian Soap Operas
By Gayaneh Sargsyan
Many going to cast ballots in today's parliamentary election in Armenia don't know how to down of Vanadzor so.
This is the case at the 23/25 polling station in the town of Vanadzor.
Many take their ballots to the voting booth and call for help from the observers and election committee members.
This reporter witnessed voters at three of the precinct's booth ask for assistance at the same time.
Election Committee President Armen Ghazaryan advised them to simply place their preferred ballot in the box and leave.
Ghazaryan noted that instead of watching Indian soap operas, voters should have spent some time learning the voting procedure.