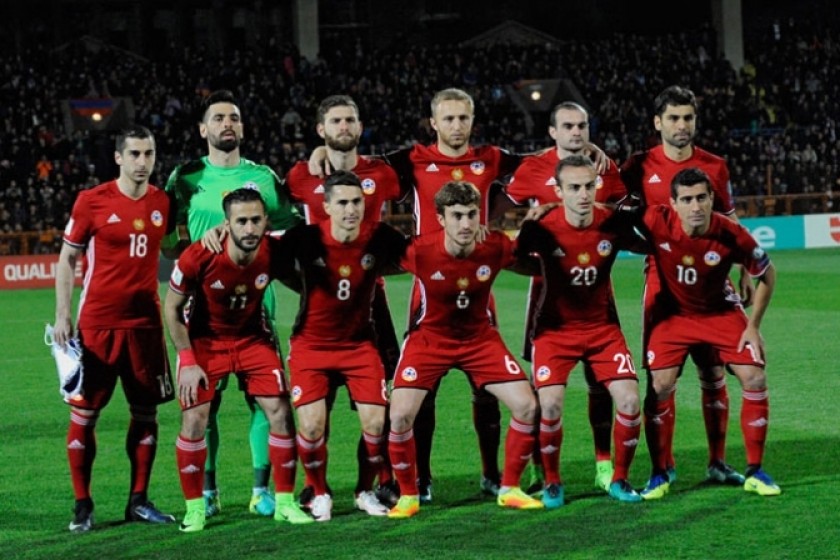 Armenia's Footballers Advance 18 Spots to 67th Place Worldwide
Armenia's national football squad has advanced 18 places in the recent FIFA rankings after its 2-0 win over Kazakhstan in the World Cup qualifiers.
Armenia now ranks 67th, up from 85th.
Brazil is now back in first place, followed by Argentina, Germany, Chile, Colombua, France, Belgium, Portugal, Switzerland and Spain.
As for Armenia's neighbors, Turkey is ranked 22nd, Iran-28th, Azerbaijan-87th and Georgia-122nd.