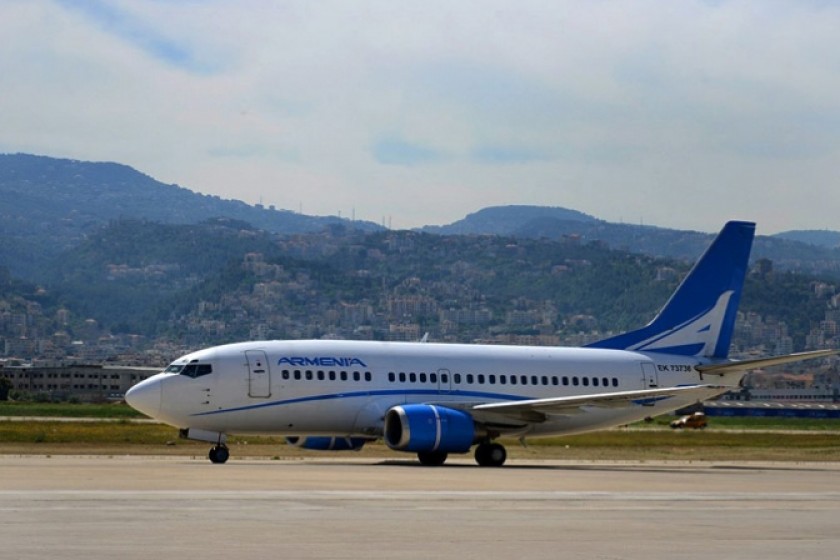 Armenian Air Carriers Add More Destinations Despite Limited Aircraft
Aircompany Armenia's maiden direct flight from Yerevan to Tel Aviv is scheduled today at 17:55 Yerevan time. It will arrive in Tel Aviv at 20:25. Tel Aviv flights will take place every Thursday and Sunday.
At present, Tel Aviv is the fourth destination serviced by Aircompany Armenia. The company also flies to Mineralnye Vody, Voronezh and Beirut. It used to fly to Tehran, but the last two flights, scheduled on April 24 and 27, were cancelled.
All these destinations are serviced by the company's only aircraft – a Boeing 737-500, (EK-73736). The company's other, much newer, airplane, has always been operated by Georgian Airways. According to Aerotransport.org, the Boeing 737-700 has recently changed its Armenian registration number to the Georgian 4L-TGO. Thus, the aircraft has entered Georgia's airplane registry.
The other Armenian carrier, Taron-Avia, operating from Gyumri's Shirak Airport, started flying to Krasnodar, Rostov-on-Don, Samara in Russia last month. They also use only one airplane for all these destinations, a Boeing 737-500 (EK-73797).
Two other similar aircraft of the company (EK-73775, EK-73772) continue their flights in the Sudanese Badr Airlines fleet. The founder of Taron-Avia, Garnik Papikyan, announced that when they start flights to Moscow and Sochi in June, they will bring a second airplane to Armenia.
Photo: Aircompany Armenia's plane in Beirut (from company's Facebook page)