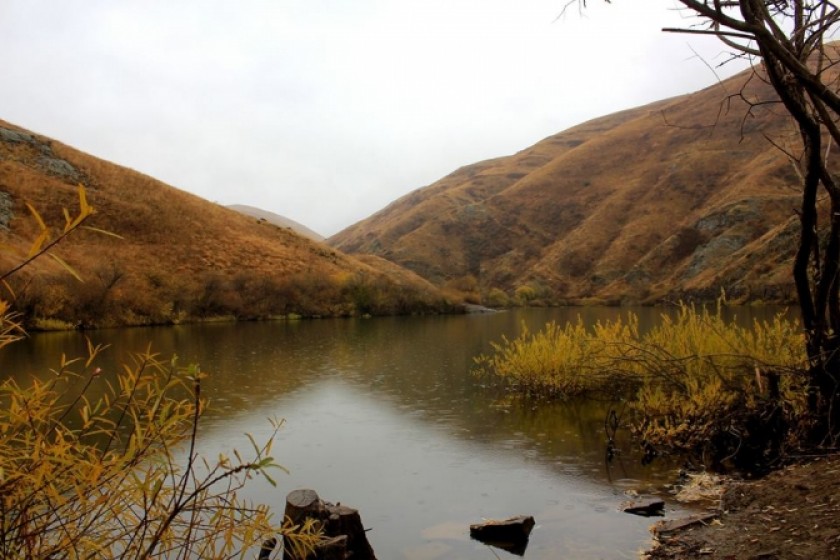 Armenia's Lake Gomk Drying Up: Fish Farming Company Claims Otherwise
While the Armenian government talks about developing tourism, many of the country's hidden natural wonders are threatened by official neglect and commercial abuse.
Take Lake Gomk, in Armenia's Vayots Dzor.
Gevorg Gasparyan visited the lake on May 30 and found what can only be described as a dying body of water.
"It's no longer a beautiful lake. You can no longer access it. There are boulders strewn about. Some are in the lake," Gasparyan told Hetq.
The Armenian government granted a company called Benson the right to use the lake to raise fish. The permit states that the company must not damage the lake's ecosystem.
Armen Vardanyan, spokesman for Armenia's environment ministry says he doesn't know if the company is fish farming in the lake. He's waiting for a report from local environmental inspectors now on site.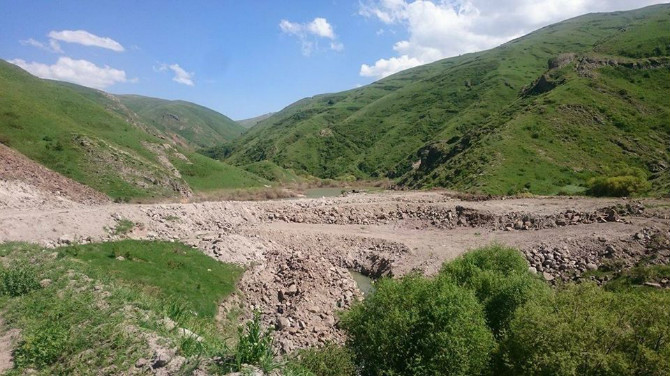 Benson company owner Karen Aslanyan told Hetq that "the lake's surface hasn't decreased by one millimeter" and that all reports to the contrary are lies.
"Environmentalists went up to the lake today and were convinced. I'm engaged in fish farming. Why would I want the lake to dry up?" says Aslanyan, adding that he's raising trout in the lake.
As for the boulders and debris spotted by Gasparyan, Aslanyan says they're in an area outside the lake which collapsed. The boulders were installed to prevent further erosion, he claims.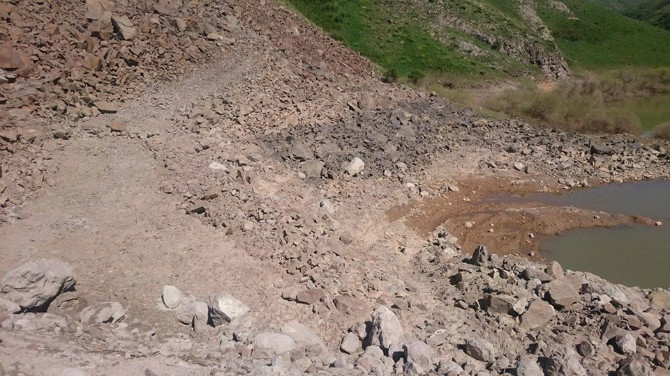 Top photo: Lake Gomk (2013)
Photos: Gevorg Gasparyan