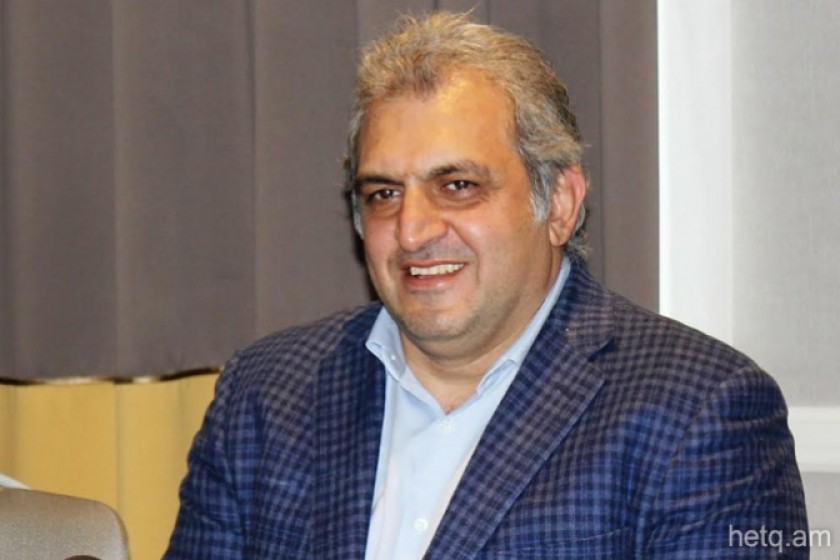 New Owner of Armenia's Pyunik FC Manufactures Oil-Chemical Products in 4 Countries
Artur Soghomonyan, the new owner of the Pyunik football club in Armenia's Premier League, says he has long-term plans for the team now trailing in fourth place.
Soghomonyan, who owns a 95% share in Fomline, a company that manufactures oil-chemical products in Servia, Uzbekistan, Latvia and Kazakhstan, is in Yerevan to receive the team's ownership papers from the family of Football Federation of Armenia President Ruben Hayrapetyan.
The Hayrapetyan's have transferred all rights to Pyunik to Soghomonyan at no charge.
Confessing that he's a novice when it comes to managing a football club, Soghomonyan says he'll rely on the advice of experts, but realizes that much money must be spent to improve Pyunik's performance on the pitch.
He says he hopes to find investors to contribute to the development of quality football in Armenia.
Soghomonyan has been tightlipped regarding his pick for Pyunik's new coach.