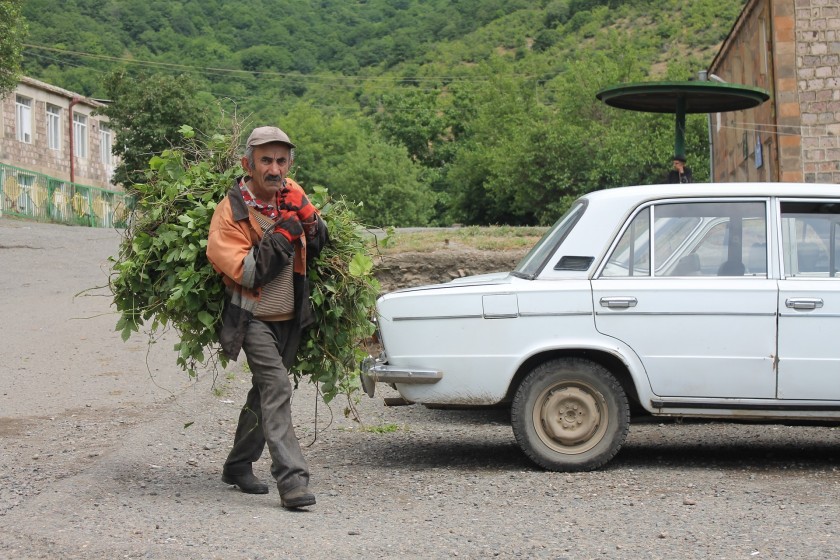 Tsav – A Green Piece of Paradise in Armenia's Syunik Mountains
Tsav is a rural community tucked away in the mountains of Armenia's Syunik Province.
It's surrounded by the Shikahogh State Reserve.
The number of people living in the community, comprised of the villages of Tsav and Shishkert, is less than 500.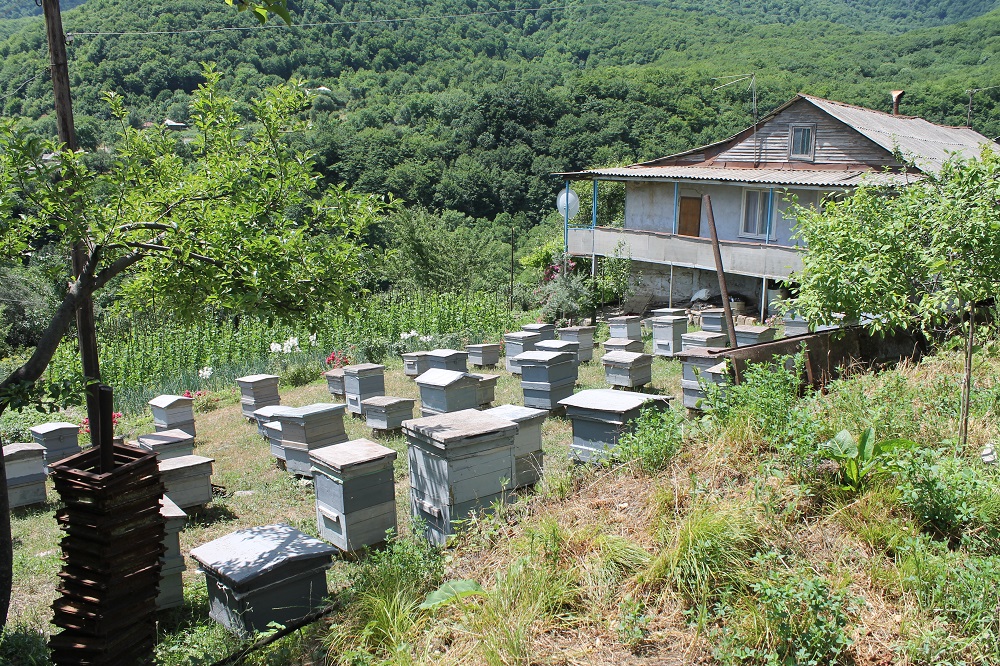 The locally produced honey has long been famous in Armenia and abroad.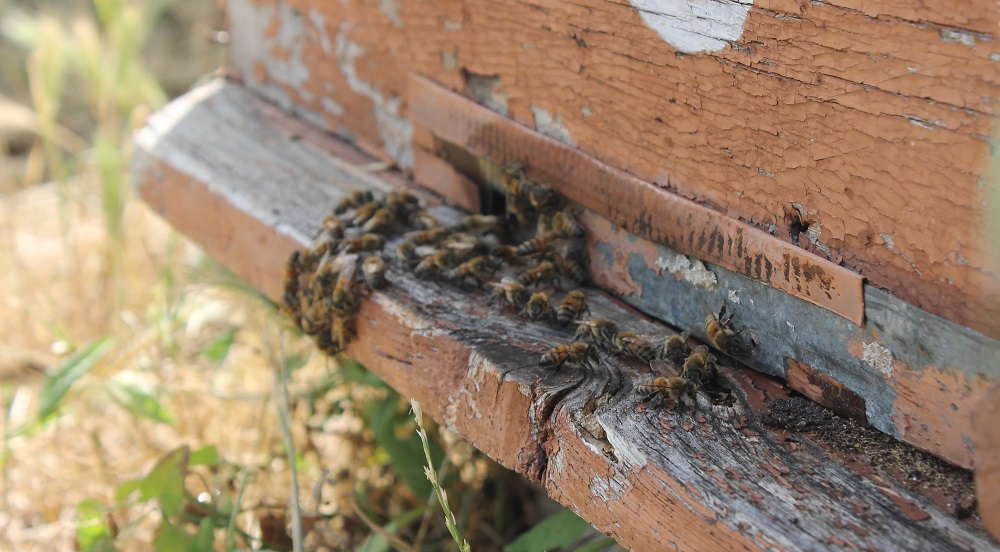 At the end of June, some residents transport their hives up to Shishkert, some 12 kilometers from Tsav.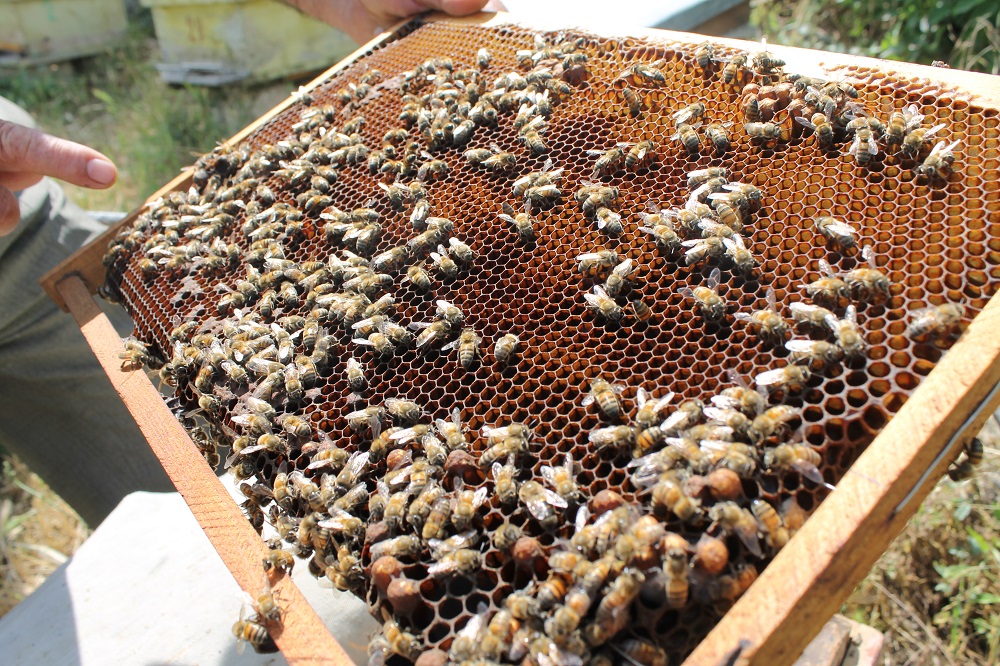 A local Tsav landmark is a cliff called the Stone of Navs. Navs was an old settlement in the area now in ruins. Those who are superstitious point to the stone and say, "It's from Navs" whenever they encounter bad luck.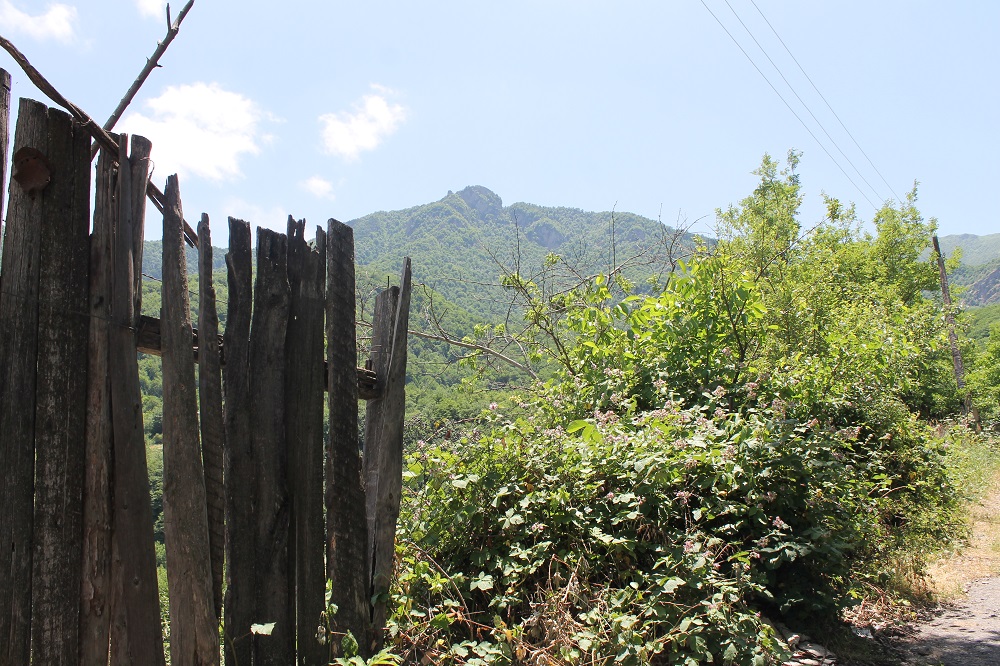 While there are several working mines in Syunik, Tsav's environment hasn't suffered any ill effects. There are no mines in the area.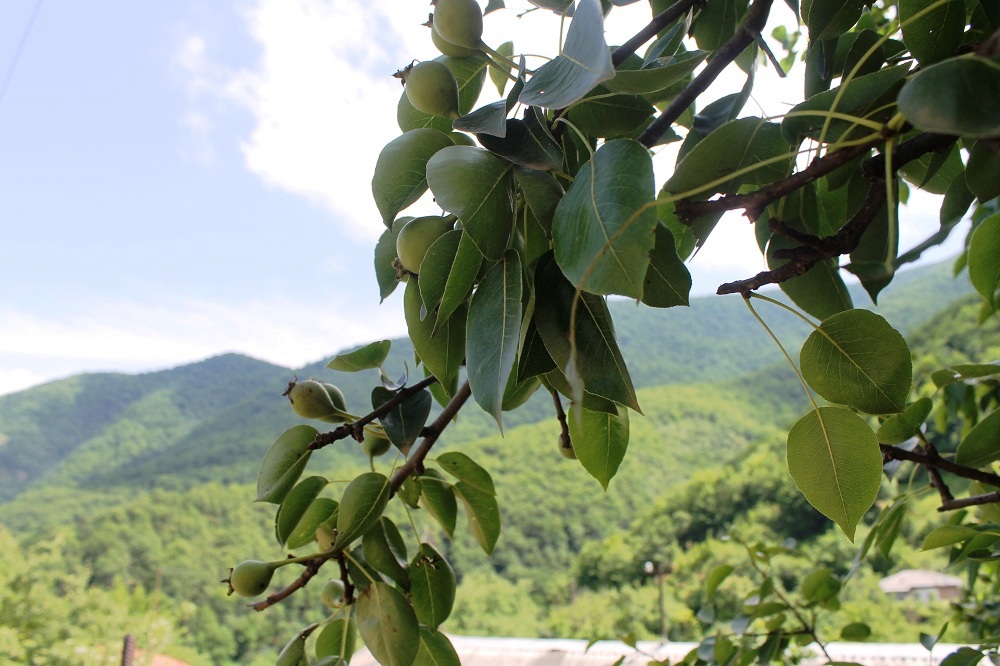 Tsav will soon be known for its lavash, as well as its honey.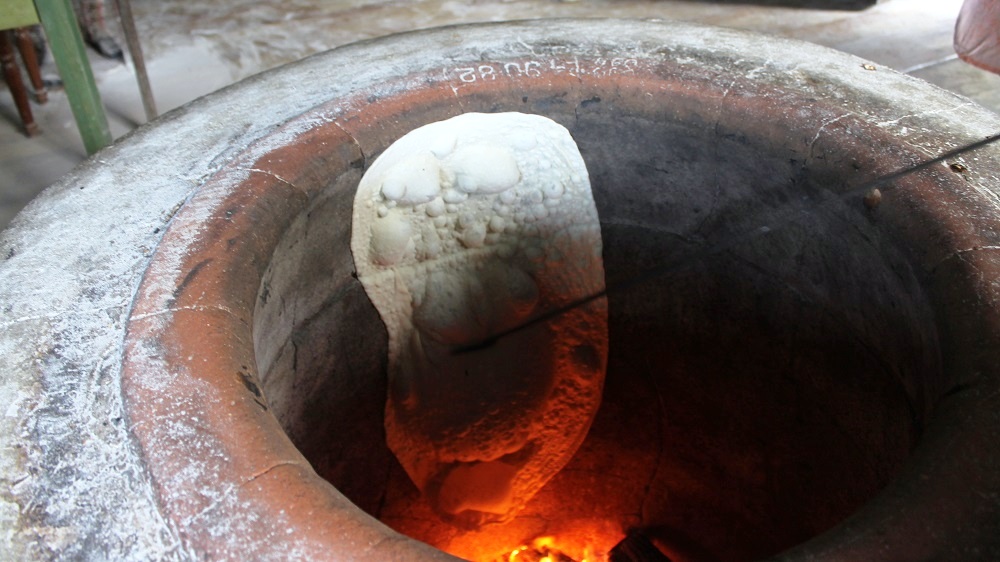 The huge oven is a colorful reminder of the old days.
Teachers at the village school try to instill a love of nature in the pupils.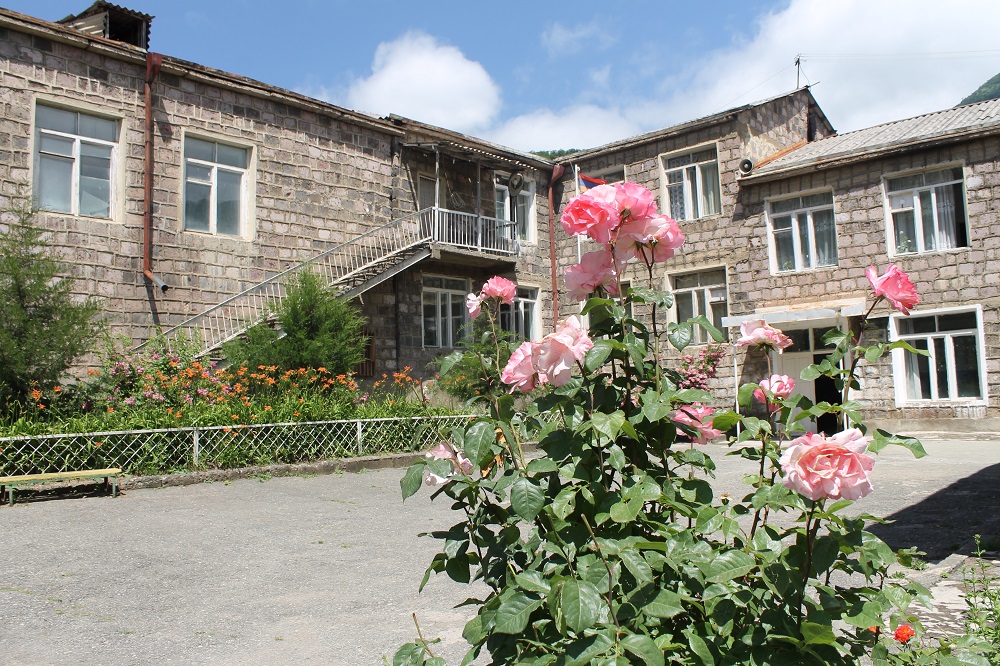 Pupils and teachers have fashioned flowers from plastic bottles discarded as trash.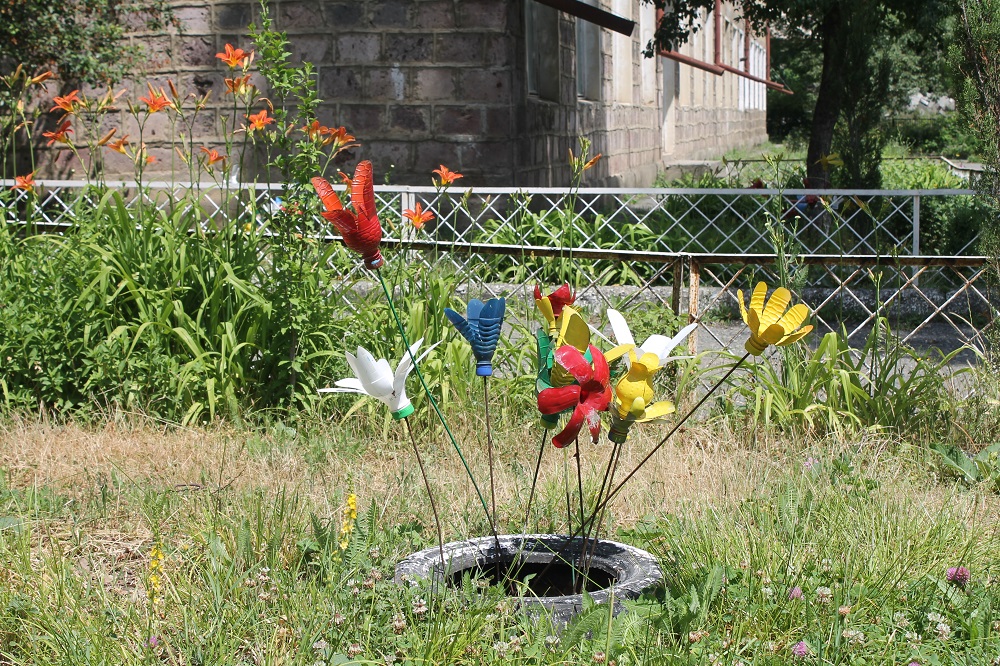 The children have created such scenes in the cleaned-out corners of the school.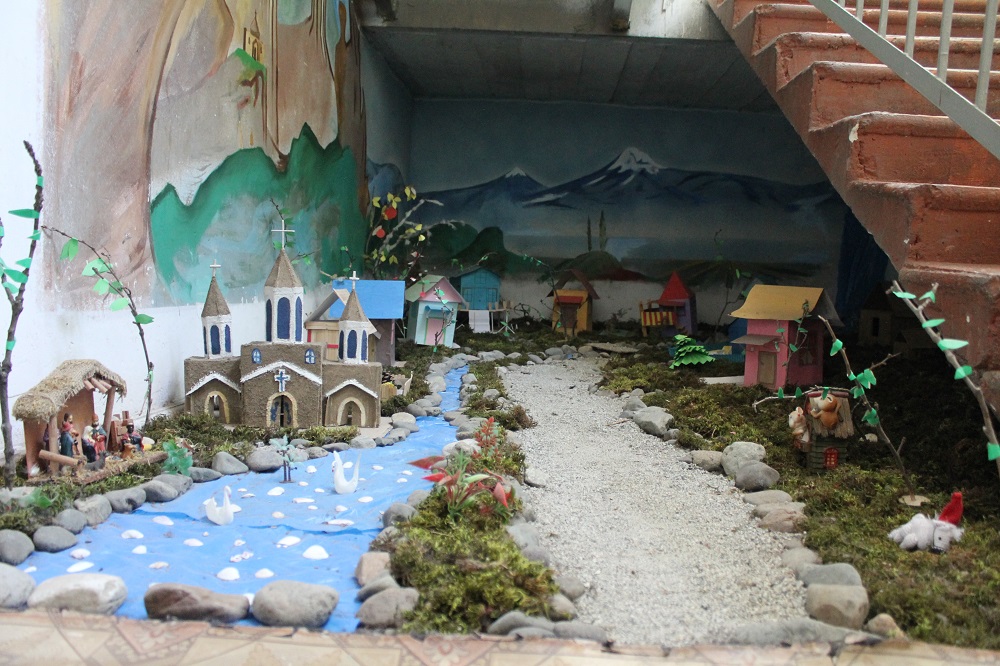 Village life isn't easy despite its natural and man-made beauty. The number of young people is dropping. Many leave for Kapan or Kajaran to work in the mines. The old-timers remain, tied to the land.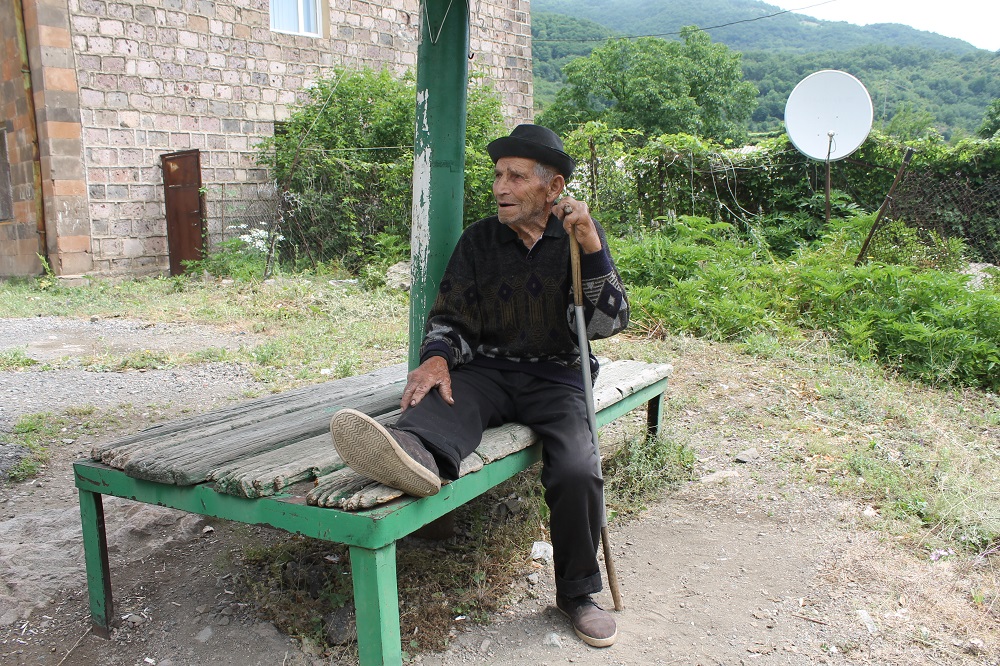 Life, nevertheless, has a beginning and an end. After a villager is buried, everyone gathers for a requiem meal at the auditorium. During our visit, an old woman was buried. The main dish at the meal was the famous kourkout.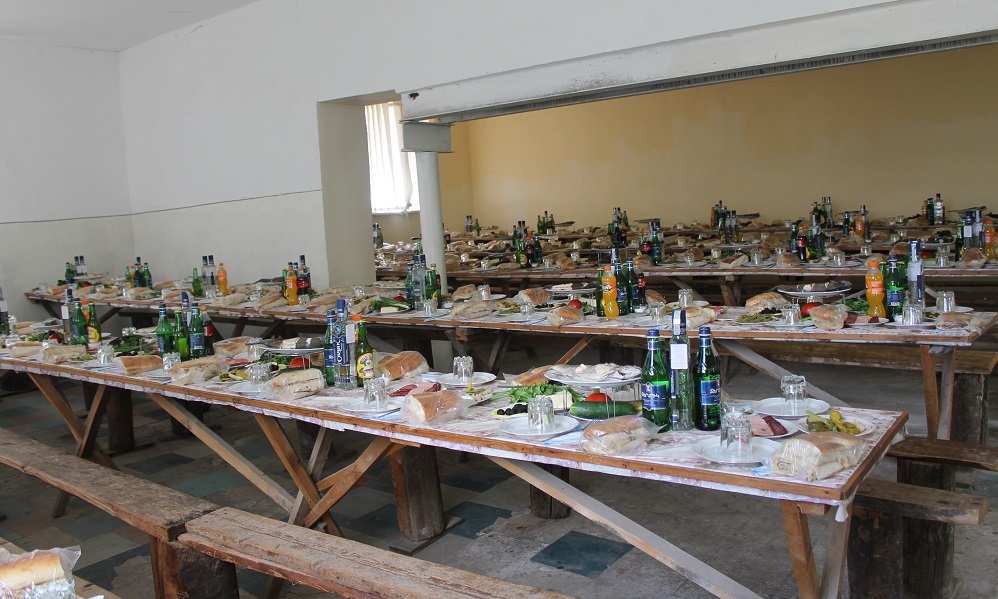 Machinery like this is also not immortal.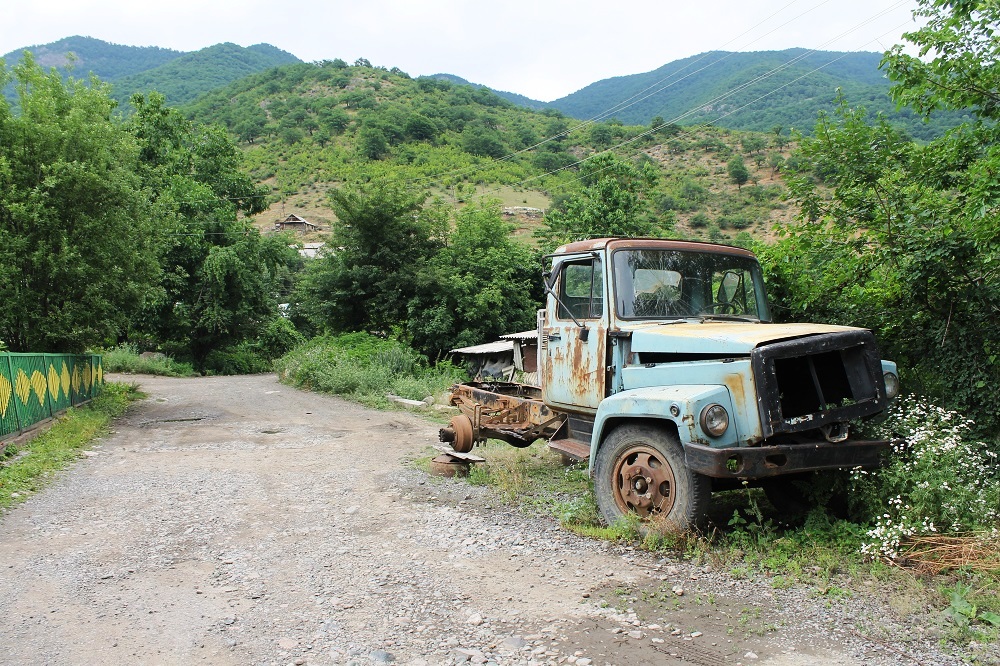 A credit agency has posted a bulletin on the board outside the municipal office. Taking out a loan is commonplace. The money is used to pay off a debt or to pay off an existing loan.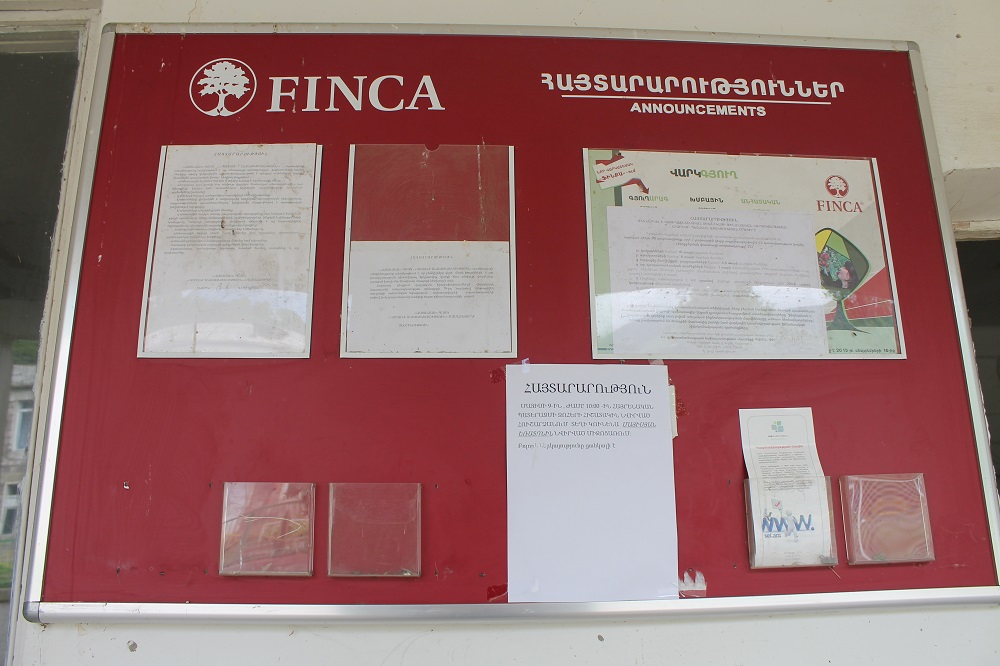 The post office is housed in the municipal building. You can send letters, and buy a small variety of household basics like toilet paper.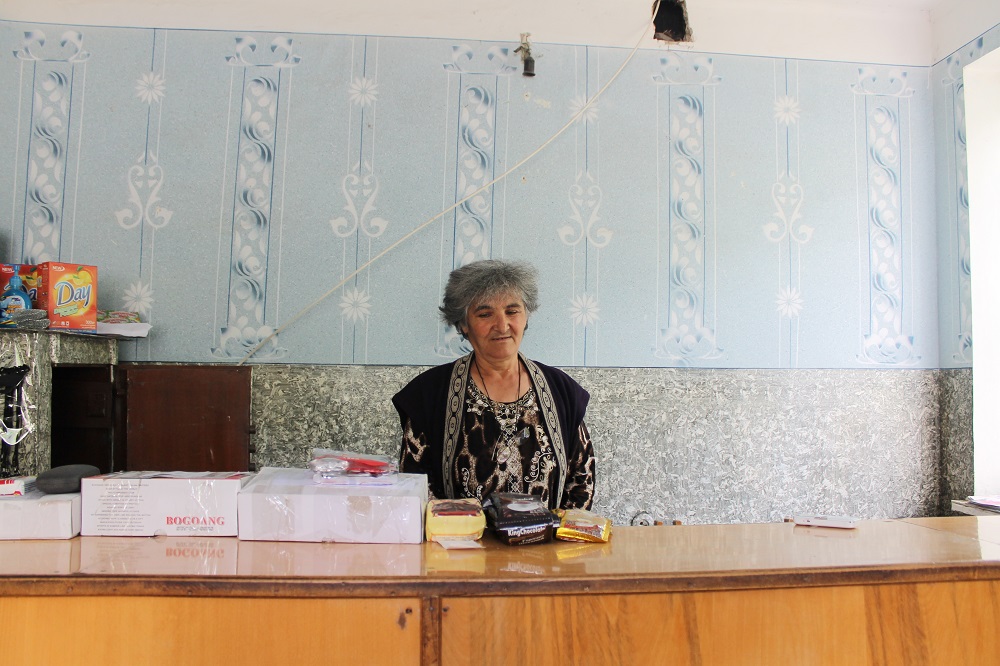 The Tsav River cuts through the community. The left bank was settled in 1968 by Shishkert residents left homeless by the earthquake. These wood cabins were built for them.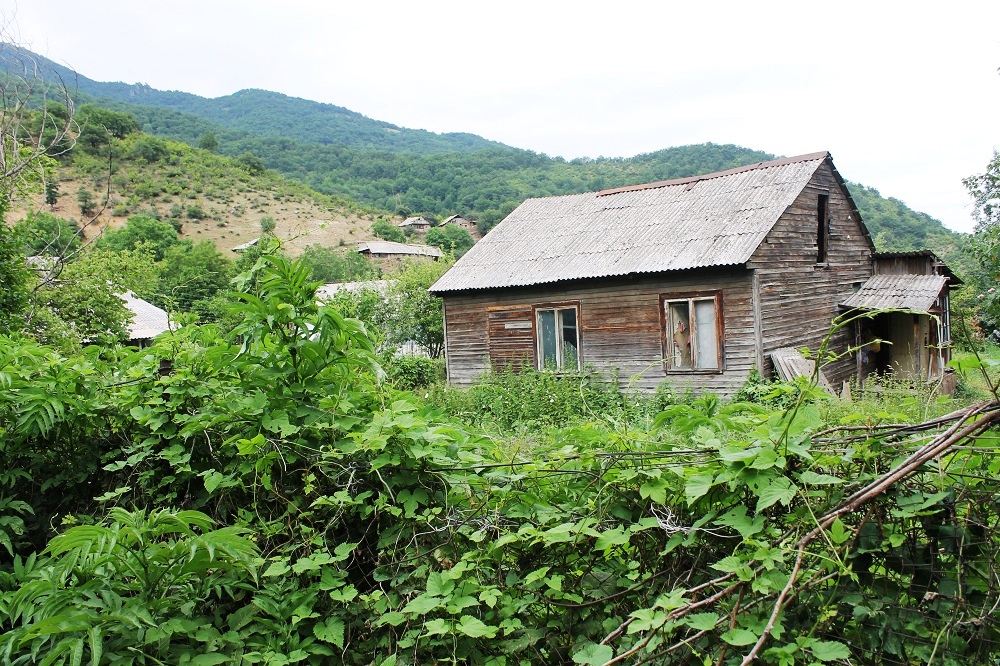 Old Tsav is situated on the right side of the river. Hunan Avetistan, posthumously awarded the Title Hero of the Soviet Union and the Order of Lenin in recognition of his bravery in WWII, was born in this house. The plaque tells the story.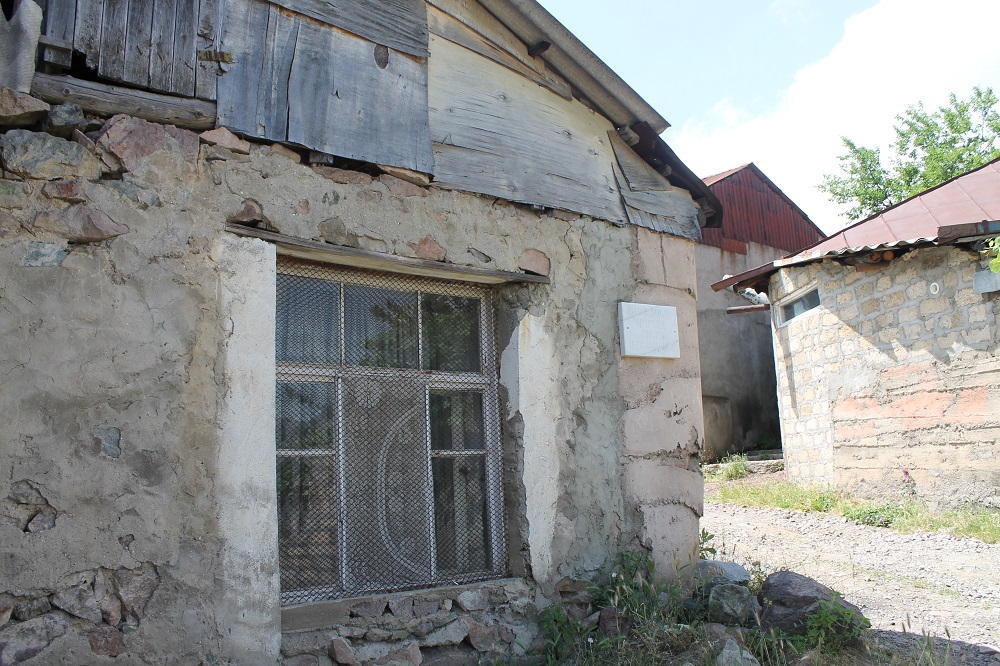 This road, cutting through the forest, links old and new Tsav.
The buzzing of insects collecting pollen, or butterflies taking a cool drink in the gravelly road's puddles, makes one stop to admire the natural beauty of the place.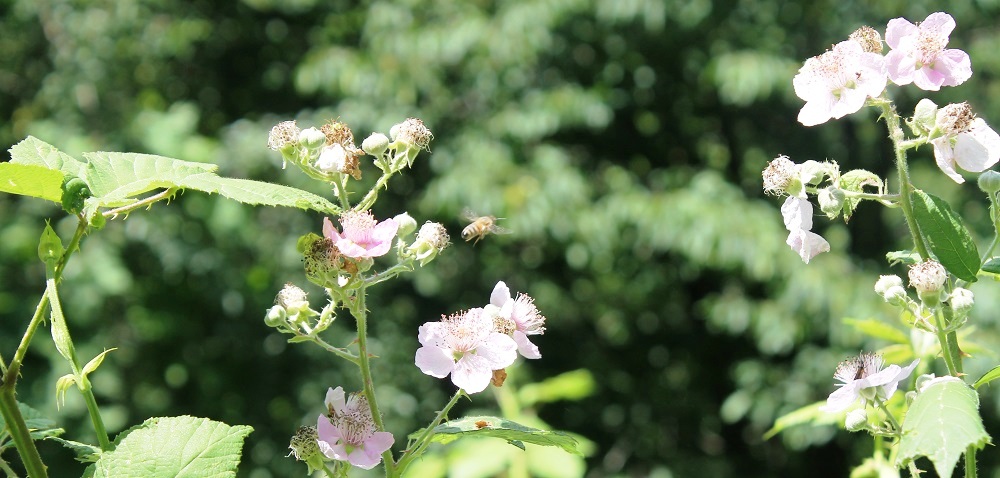 A first-time visitor to Tsav will surely want to return.