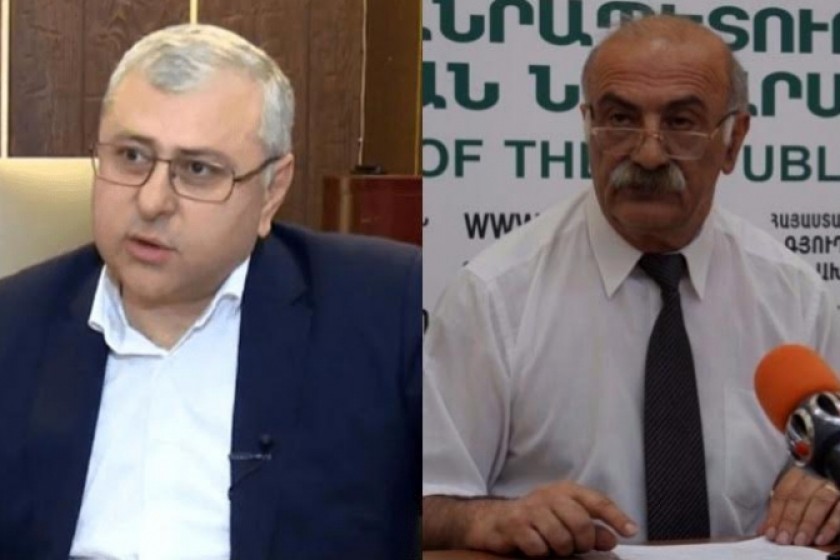 HayAntar's Director Resigns Under a Cloud of Illegal Logging
Mikayel Manoukyan has replaced Martoun Matevosyan as the director of HayAntar, the state non-commercial body attached to the Ministry of Agriculture, tasked with managing forests in Armenia.
Matevosyan had tendered his resignation on June 5. When asked why he decided to resign, Matevosyan said he'd explain why later. He's not answering Hetq's telephone calls.
The press in Armenia has widely covered a recent spate of illegal logging in Tavoush Province. Whether the incidents had anything to do with Matevosyan's resignation is unknown.
Mikayel Manoukyan served in the Armenian parliament from 2007-2012 as an ARF MP.
Photo (from left): Mikayel Manoukyan, Martoun Matevosyan