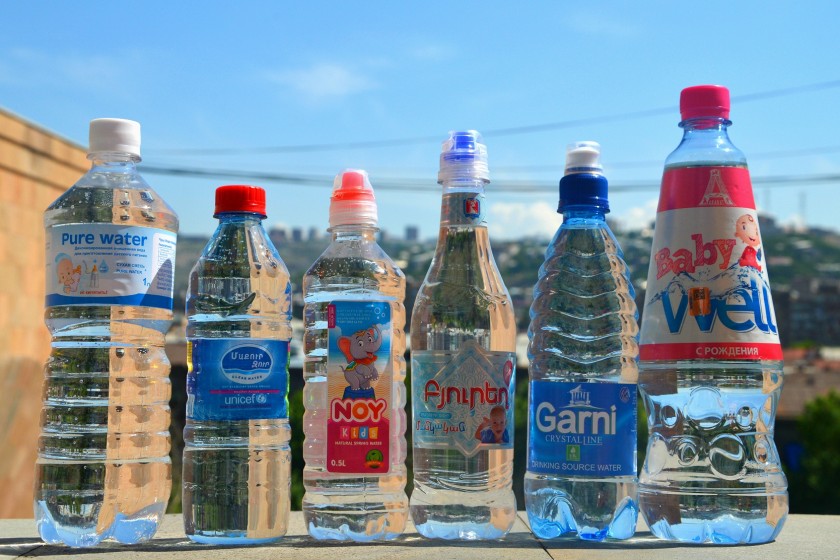 Caveat Emptor: Hetq Tests 6 Bottled Water Brands, Some Targeted to Children; Only 2 Meet Health Standards
Water, a liquid so vital for human sustenance and health.
60-70% of an adult's organism is made of water. For a child, it's 80%.
Armenia is known as a country rich in water reserves, but what about the bottled water sold in stores large and small.
Hetq sent samples of six bottled waters, four especially marketed for infants, to a lab for testing. Only two met current health standards. In addition, two of the samples contained an unacceptable amount of MAFAM (Mesophilic Aerobic and Facultative Anaerobic Microorganisms) and one in pseudomonas aerogynosa bacteria.
Armenia's health ministry advises that infants be solely fed breast milk for at least six months. Clean water can be given to children afterwards.
If breast milk cannot be given, parents then turn to prepared foods that have to be mixed with water especially prepared for young children.
A 2015-2016 report (Armenia: Demographic and Health Survey) found that 45% of children under the age of six are solely fed breast milk. The assumption is that the remaining 55% are fed some type of food prepared with water.
The specially prepared water for children, sold in stores and pharmacies in Armenia, is usually more expensive than regular bottled water.
Health standards, set by Armenian law and the Eurasian Economic Union EEU), for this water differ from that of regular water.
Legislation in Armenia specifies that all types of specialized foodstuffs (children's water and food are regarded as such) must be state registered.
We were not able to find any EEU state registration for the four brands of children's water we sampled and tested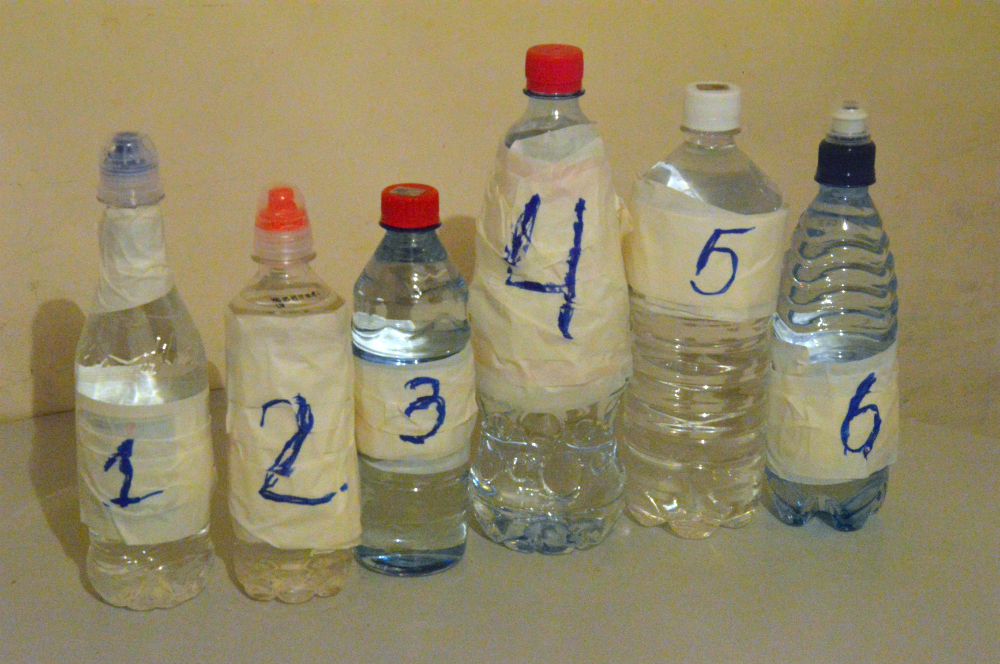 Sample N 1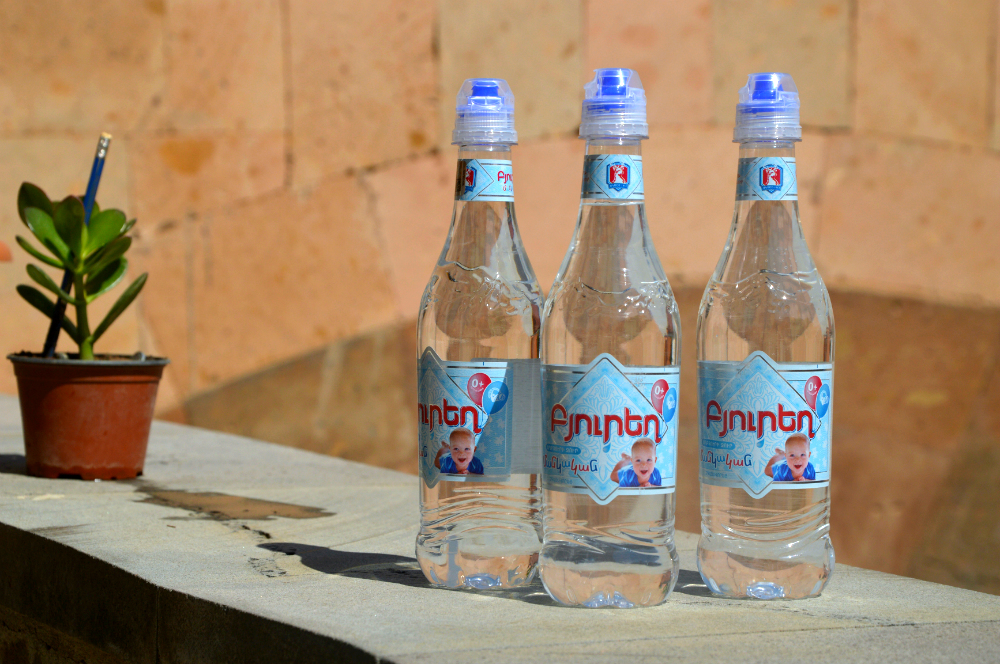 The 0.5 liter Byuregh brand of children's water we tested is produced by Jermouk Group.
Testing showed that the water contained 0.15 mg / dm 3 more in aluminum that allowed. Percentages of magnesium, potassium and calcium were less than the specifies norm.
Sample N 2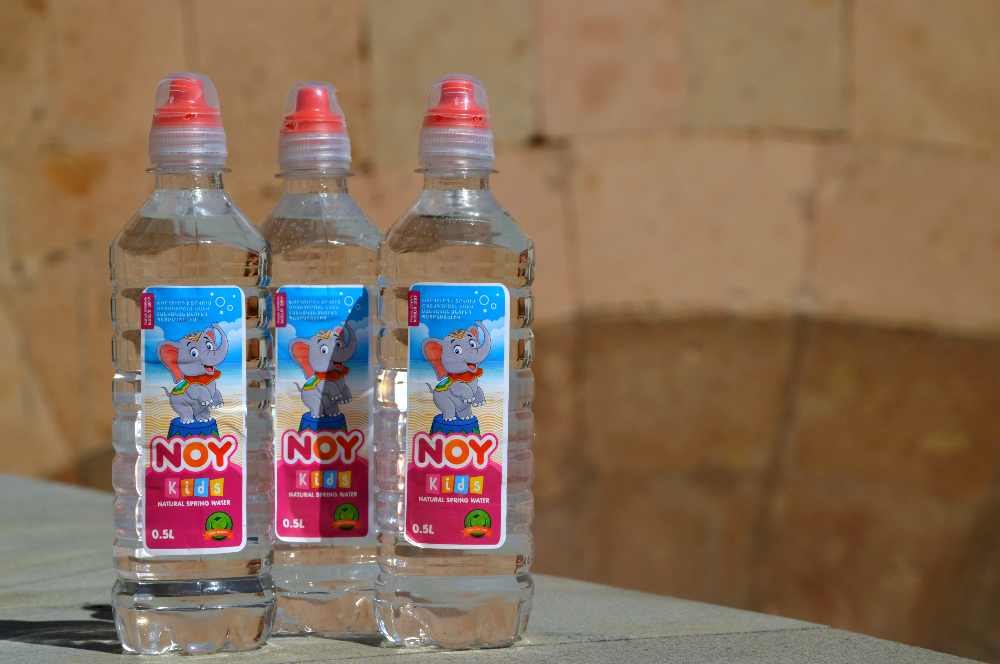 Noy Kids' Water, produced by the RRR Mineral Water Plant, met all specified standards.
Sample N 3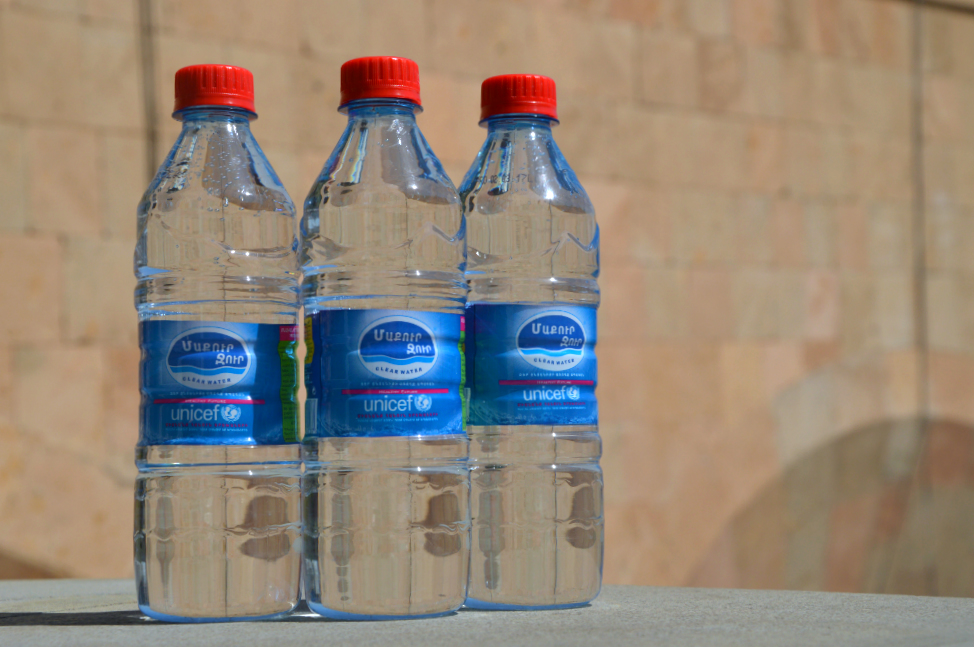 Makour Jour (Clean Water), produced by MGA Water LLV, while sold as regular water carries a UNICEF label and targets consumers with the line, "Purchasing Makour Jour, you'll be helping children". The implication being that part of the profits goes to UNICEF.
Testing shows that Makour Jour is anything but clean. It contains 2.7 times more than the acceptable level of MAFAM at a temperature of 22 centigrade and 3.65 times more at 37 centigrade.
The existence of MAFAM is a reliable indicator of a polluted water source or an unclean bottling environment. High MAFAM levels can also be the result of long storage life.
This water failed to meet health standards.
Sample N 4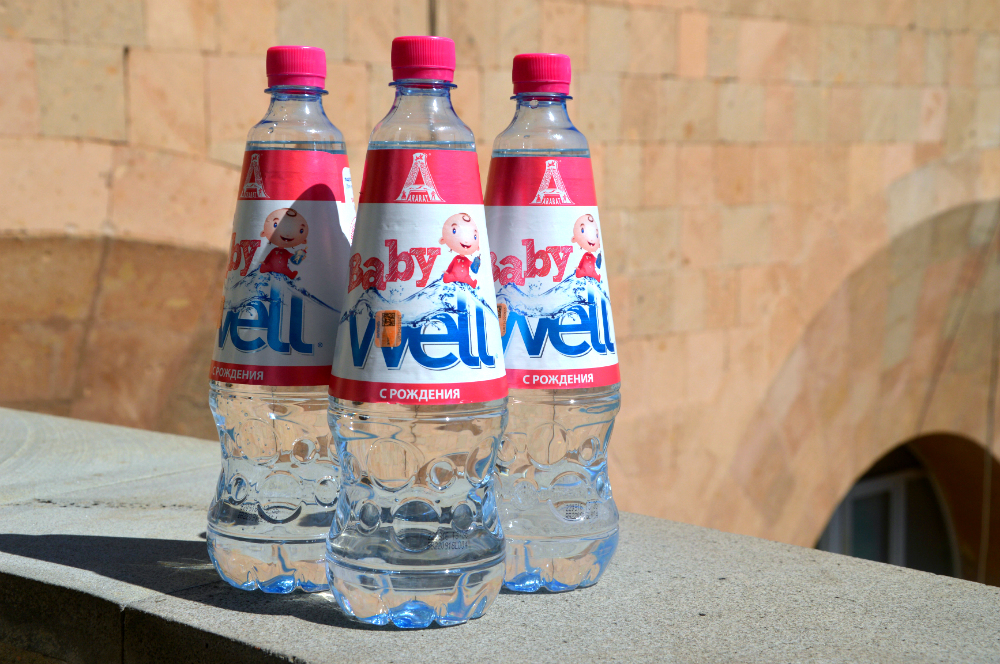 Water from a one liter bottle of Baby Well water, produced by Ararat Group LLC, met all health standards.
Sample N 5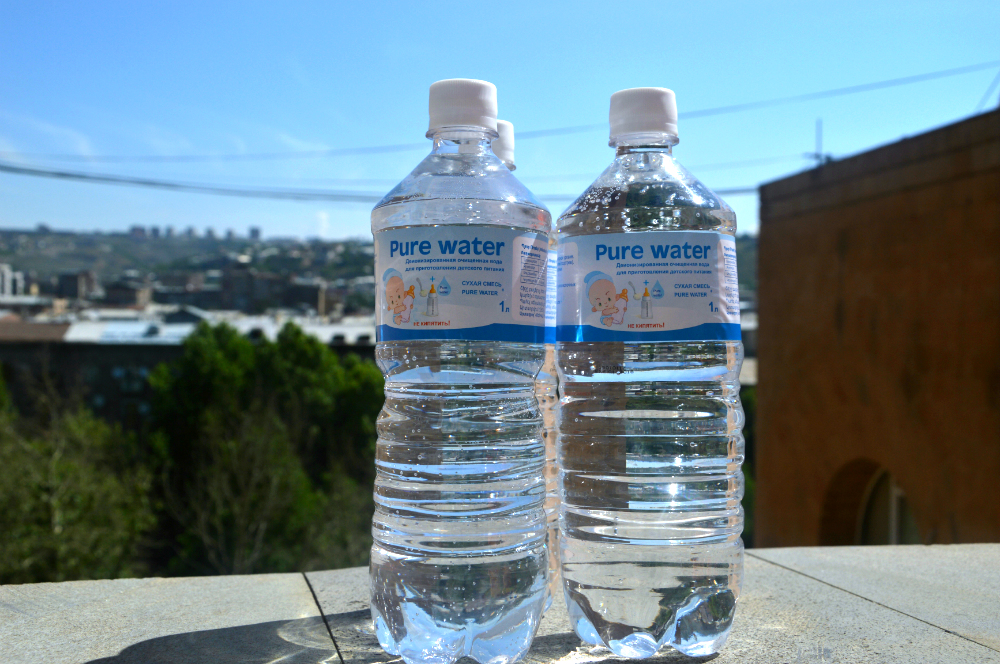 Pure Water, a brand produced by the Medical Horizon company, marketed as "Ideal water to mix with child milk powder and other dairy mixtures, failed to meet health standards.
It should contain:
* Nitrates 1.1 mg / dm 3
* Chlorides 3.0 mg / dm 3
* Sulphates 2,0 mg / mm 3
In particular, the percentage of boron is approximately 3 times higher than the norm, and magnesium, sodium, potassium, and calcium in this water are almost absent. The figures are lower than the norm, 5-80 times respectively.
Moreover, the 3.0 mg / dL chloride noted on the label actually measures 4.2 mg / d3, and sulphates (magnesium, sodium, potassium and calcium) are not less than the noterd2.0 mg / dm 3 but are absent altogether.
This can be attributed to the fact that the water has been filtered too much, resulting in a water that's safe, but not necessarily containing the specified amounts of micro-organisms.
Sample N 6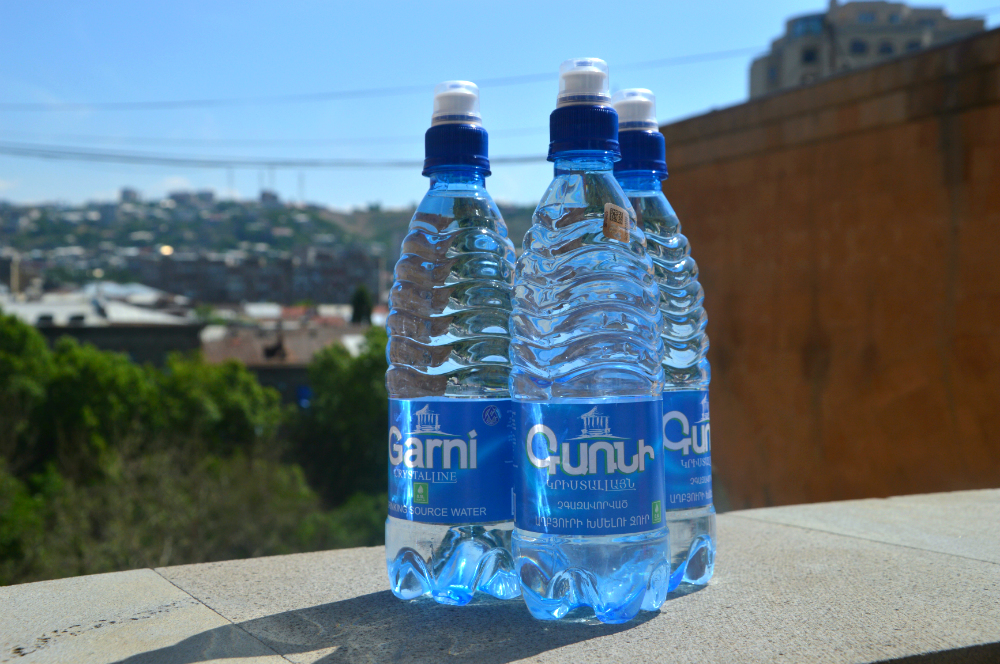 Water tested from the half liter bottle of Garni, produced by Rokarm LLC, showed an inadmissible quantity of MAFAM. At 22 ° C the percentage was 3 times the norm and at 37 ° C 7 times the norm.
We selected Garni as infant water since the bottle has a nipple and could be used for infants.
Moreover, only this sample tested for pseudomonas aerogynosa microbes that cause differential infections of the tissue.
By penetrating into the body through water, they can cause acute intestinal infections (diarrhea, vomiting).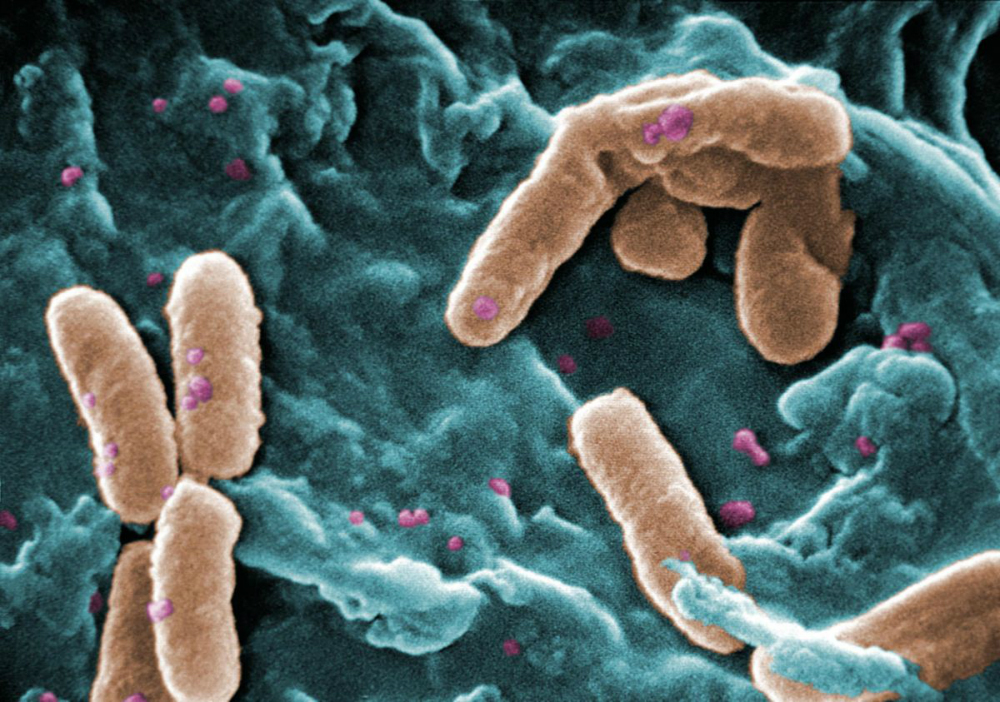 This water does not meet the established standards and is dangerous even for adult use.
Conclusions...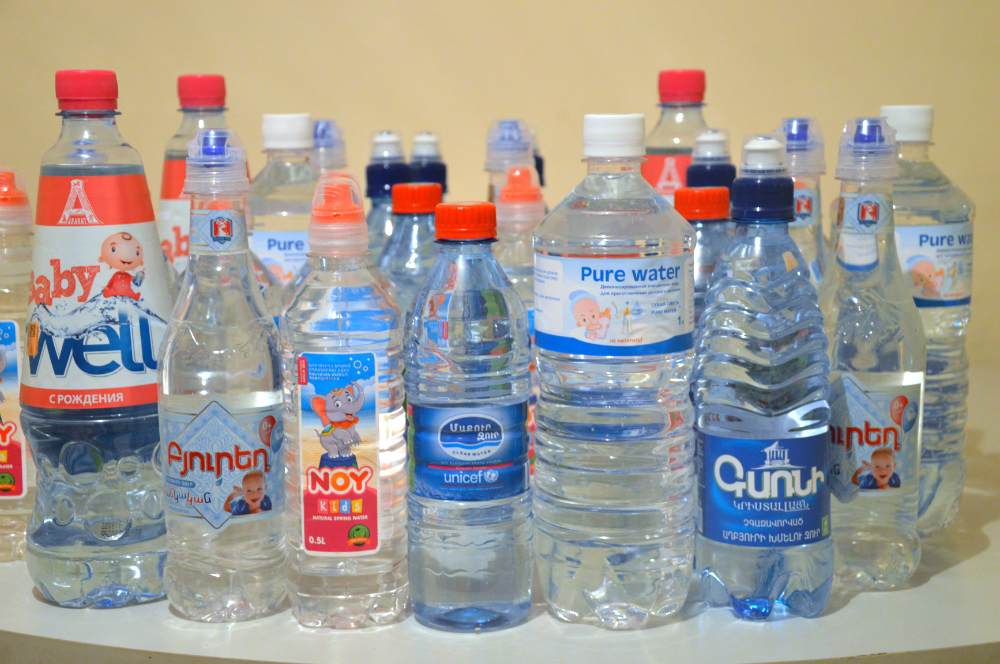 Only two of the four children's water tested complied with the prescribed norms - Noy and Baby Well.
In the other two, Byuregh and Makour Jour, there was a violation of the microorganism levels.
While this is not dangerous for a child's health, it turns out that the micro-organisms claimed by the manufacturer are either totally absent or, in some cases, more than the norm.
So why should consumers pay a premium for these "children's" waters if they do not meet established norms?
See the complete record of the laboratory results (in Armenian) here:
If you found a typo you can notify us by selecting the text area and pressing CTRL+Enter