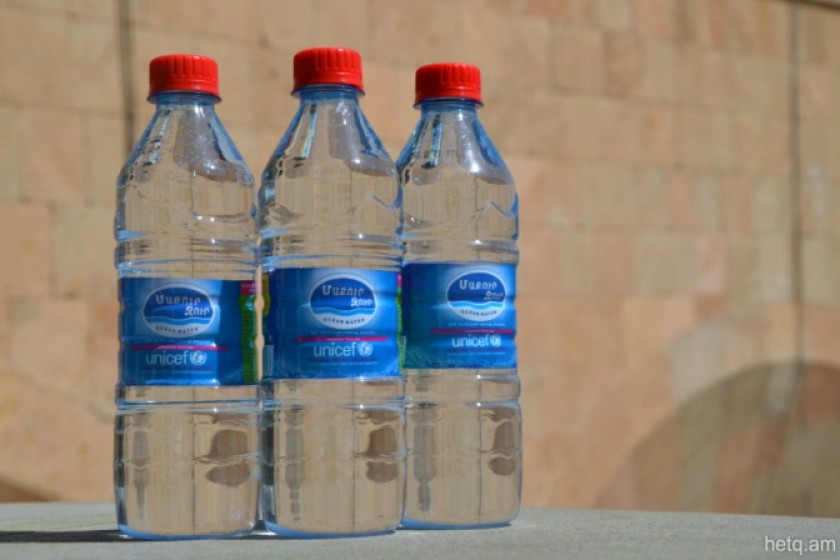 U.N. Yerevan Office Says it Stopped Dealing with Water Company Two Years Ago
The Yerevan office of the United Nations has informed Hetq that it has not had any dealings with a water company in Armenia whose Makour Jour brand carries a label saying "Purchasing Makour Jour, you'll be helping children".
The implication being that part of the profits goes to UNICEF.
Hetq recently sent samples of six bottled waters, four especially marketed for infants, to a lab for testing. Only two met current health standards.
Testing shows that Makour Jour is anything but clean. It contains 2.7 times more than the acceptable level of MAFAM at a temperature of 22 centigrade and 3.65 times more at 37 centigrade.
The existence of MAFAM is a reliable indicator of a polluted water source or an unclean bottling environment. High MAFAM levels can also be the result of long storage life.
This water failed to meet health standards.
Zara Sargsyan, program head at the U.N. Yerevan Office told Hetq that MGA Water, the company that produces the Makour Jour brand, was even told to remove the UNICEF logo from the bottles. It hasn't.
"Our agreement with MGA ended in the spring of 2015. It was a two-year cooperation agreement that UNICEF signs in all countries," Sargsyan told Hetq.
She said that the company transferred 5.3 million AMD to UNICEF from 2013-2015.