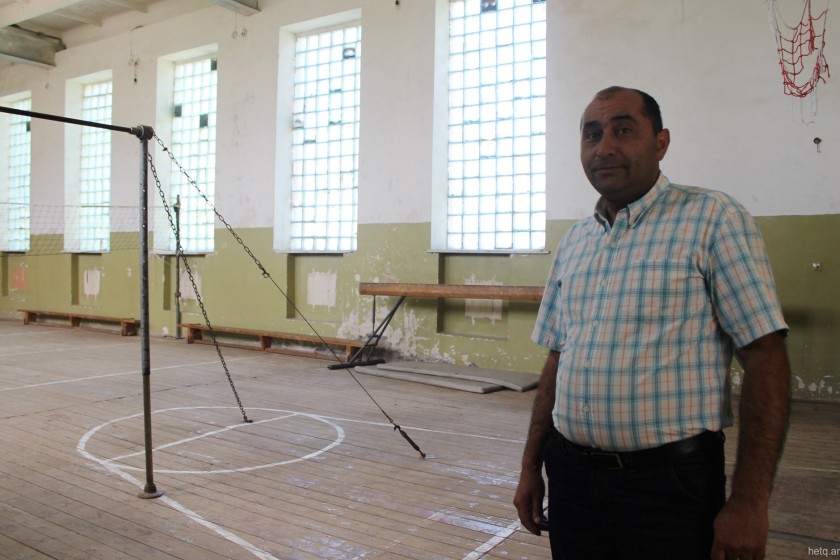 Syunik's Tsav Village School: Small in Numbers, Big in Creative Achievements
Tsav is a small rural community in Armenia's mountainous southern Syunik Province.
Its name derives from the word "sea" in Armenian (tsov), a name people used to call a lake that once existed here.
The Tsav school, built in 1975, was last renovated in 2000, but it looks fresh from outside and inside.
43-year-old Yurik Martirosyan has been working here for more than twenty years. He taught military science in the past, and has been school principal for the last five years. He says people should not expect the government or sponsors to support them - they need to be initiators and hardworking themselves.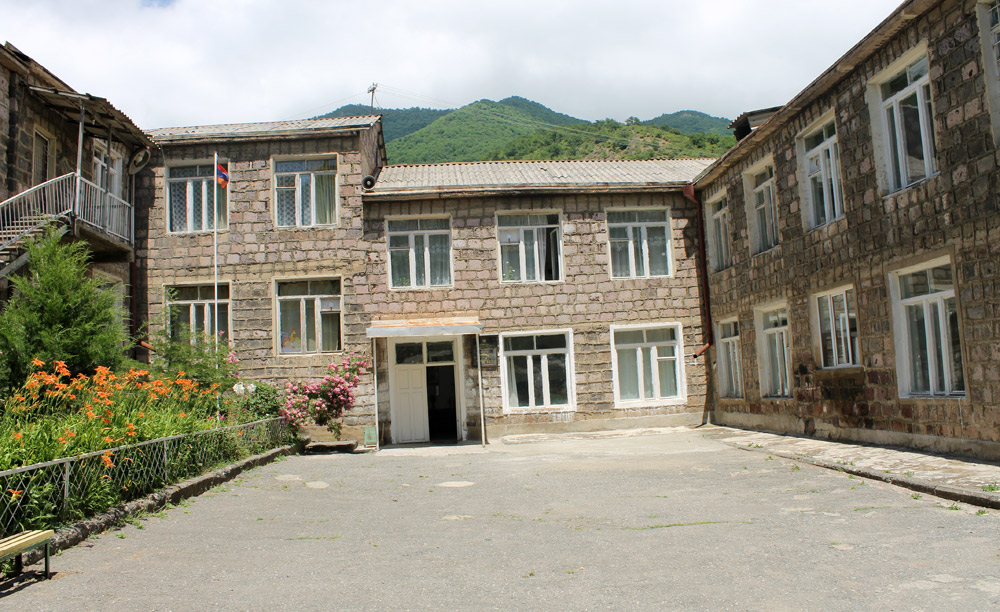 "Once, some guests came to the school. I was not here. They saw our conditions and cleanliness. When leaving, they said it's obvious that the principal is a woman. Although they were told it's not true, they said the same when talking about our school in Kapan," says Martirosyan.
He recalls repairing, cleaning, and painting the walls together with the teaching staff. They installed a memorial fountain for Marat Margaryan, a teacher and soldier, whom the school has been named for.
The school hallway was renovated, mainly by Martirosyan's own resources.
Under the staircase, where garbage once accumulated, the students have created two corner displays. One resembles an imaginary village, the other, a park.
Chemistry teacher Margarita Galstyan, the principal's wife, says that several years ago they created an eco-club. They read about the use of plastic bottles in a magazine and decided to place special garbage bins in the community and use the collected bottles for aesthetic purposes.
They also made chairs from the bottles, some of which were donated to Tsav's kindergarten.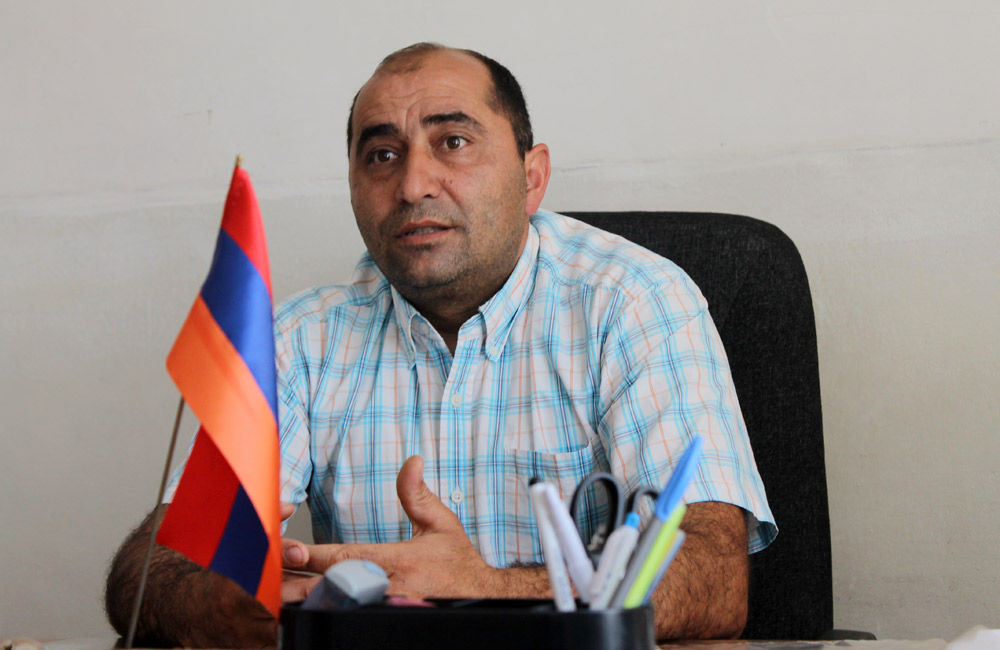 Although the current building is 42 years old, the school itself has been functioning since 1905, and residents celebrated its 100th anniversary.
Today, only ruins are left from the old school. There is also a school building in the village of Shishkert, part of the Tsav community, which does not operate.
Martirosyan says that after the 1968 earthquake, some of the residents who left Shishkert moved to Tsav. In the late 1980s, they built cottages in Shishkert so that people could return. However, after the collapse of the Soviet Union and the outbreak of the Artsakh War, the process stopped. Today, only a few families live in Shishkert, and there are no schoolchildren.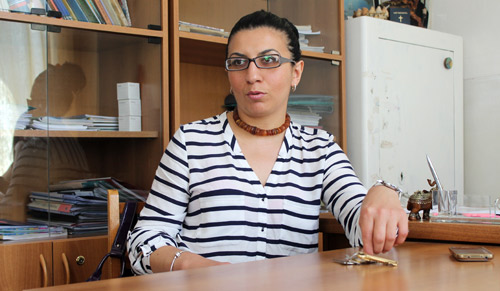 Tsav has 90 households and only 32 schoolchildren. This year, they had three graduates, and there will be only one newcomer in September. Margarita Galstyan, who has been teaching for nearly ten years, says there's been a decline in the number of schoolchildren during those ten years. They had more than fifty students in the past. The reason is youth emigration.
"Not everyone can make a living with agriculture, so many people leave and take their children with them. If they have good conditions, they won't leave the village, " says Galstyan.
Principal Martirosyan says the lack of specialists is the main issue facing the school. Many simply do not agree to come to Tsav, located 35 kilometers from the provincial capital of Kapan. There's no public transportation. They prefer to work in the city. In 1975, a two-story building for teachers was constructed, together with the school building, where teachers from outside Tsav used to live.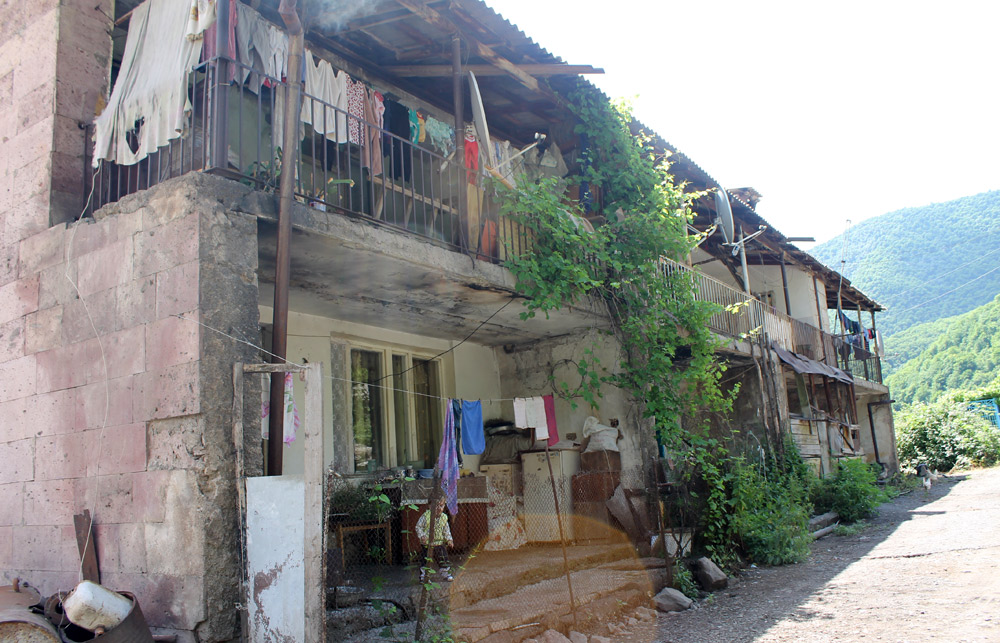 Today, the only non-resident teacher is the one teaching Russian. She used to work in Tsav, then moved to Kapan, and is now here to replace a teacher on maternity leave.
"I brought two girls here, married them off, was their godfather, and served as tamada on their weddings, so that they stay here", says Martirosyan, laughing.
Other than two teachers over the age of fifty, the rest are in their early forties. Principal Martirosyan says that due to working with young professionals, new ideas and projects are born.
The school has also succeeded in sports. In the 2014/15 academic year, it became the cup holder in volleyball tournament among schools in Kapan.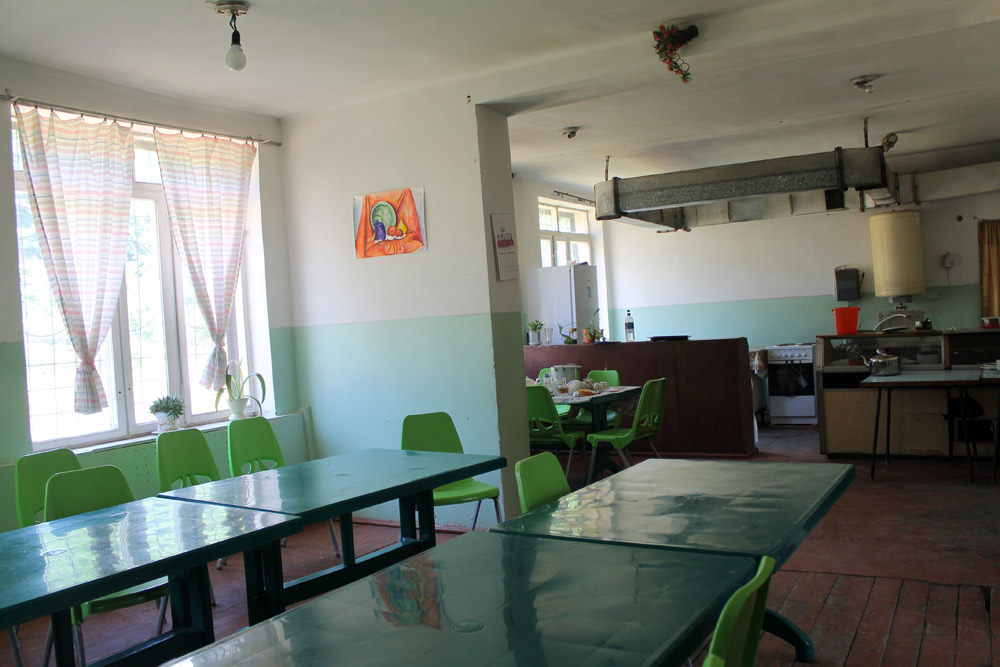 One of the initiatives of the principal is the launch of a school cafeteria, which once served as a wood storage shed. As part of the National School Nutrition Program, the state allocates 140 drams for every child in grades 1-4, of which 120 drams is spent for cooking, and 20 for salaries and organizational expenses. The school reached out to parents on the food issue and now, with contributions from parents, hot meals are also provided to those who study in the higher grades.
Martirosyan, a parent of two schoolchildren, says that the foodmainly comes from his household. He says that they've managed to keep children away from chips and crackers and different juices, preferring to provide hot meals, fruit compotes, and ecologically clean food.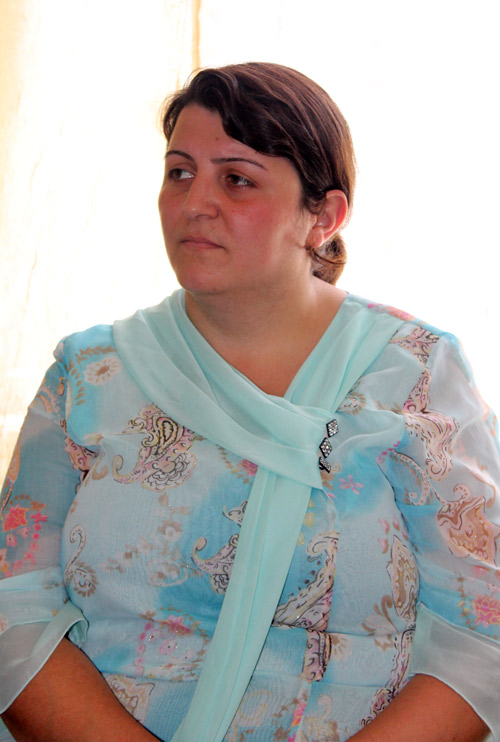 Despite the small number of students, the principal hasn't consolidatedclasses. There are twelve classrooms heated with stoves.
Galstyan says that only sports classes are being consolidated. They tried to hold informatics classes together, but it was not effective. There are from one to five students in one class. Deputy Director Hermine Babajanyan's daughter is the only one in the fourth grade who has no classmate. When asked who sits next to her, she replies, "My bag".
Martirosyan says four of their six graduates have been enrolled in state universities last year. He believes the school's success is due tothe intelligence of the area's residents and the teachers' caring and demanding attitude.
He concludes, "Beautiful and clever people are born in this beautiful nature."