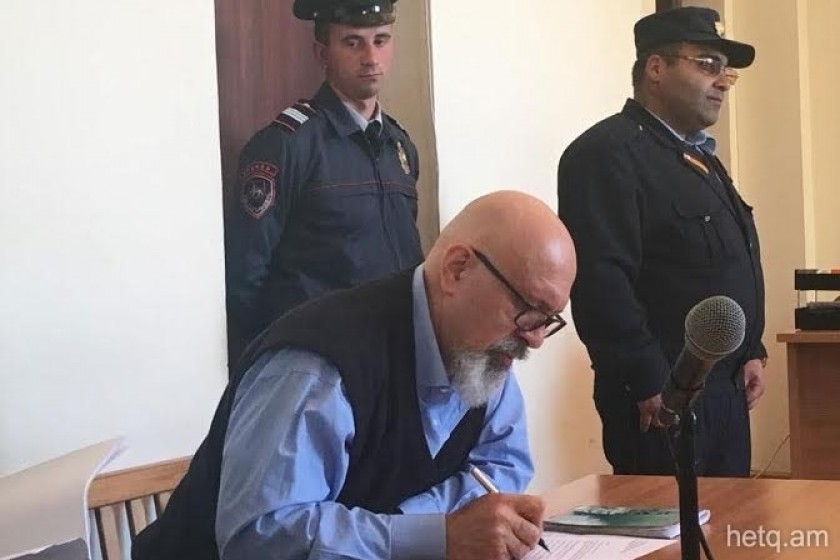 Yerevan: Garo Yegnukian Accuses Court of Violating his Right to a Fair and Speedy Trial
By Amalya Margaryan
A Yerevan appeals court today rejected an appeal by Garo Yegnukian to have his case detached from the trial of fourteen members of the Sasna Dzrer group who seized a police building in the Armenian capital in July 2016 and taking hostages.
The charges levied against Yegnukian have nothing to do with illegal arms possession or the taking of hostages; charges faced by the others.
Rather, Yegnukian is charged with making five telephone calls (three to his wife) that law enforcement has deemed "in support" of the actions of the Sasna Dzrer group.
Yegnukian noted in court that his right to a speedy and fair trial within a reasonable timeframe has been grossly violated.
Upon hearing the verdict of the court, Yegnukian told the judge "that it was time to change your scales." Judge Hambardzumyan replied, "Time will change them."