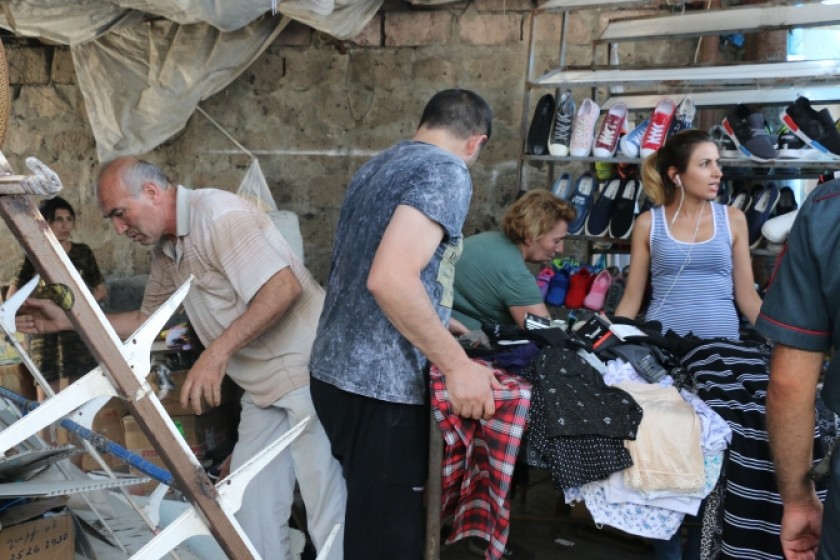 Yerevan's Firdous Market: Business Owners Dismantle Stalls as Police Watch
Business owners in Yerevan's Firdous Market started to dismantle their stalls this morning under the watchful eyes of the police and municipal officials.
The market, a maze of alleyways tucked off Tigran Metz Street, a stone's throw from Republic Square, is slated for redevelopment.
Gayaneh Kirakosyan, who's been selling goods at the market for fifteen years, told Hetq that the city informed them a month ago about the relocation.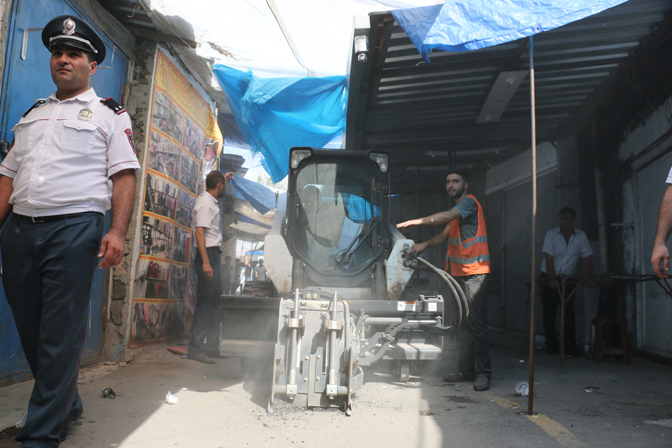 Shop owners wrote to Yerevan Mayor Taron Margaryan, asking for an extension in order to sell off their inventory.
Their request was denied.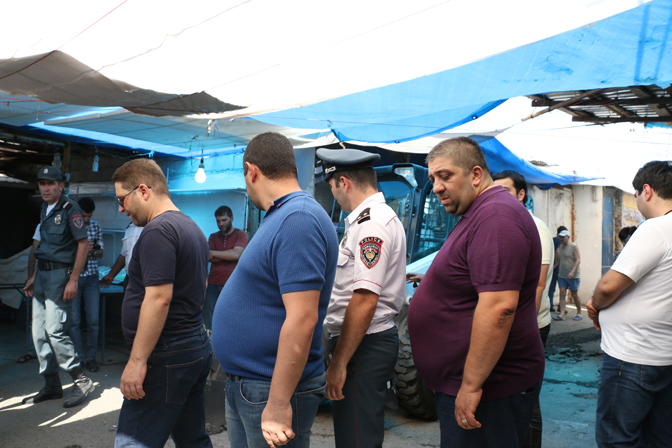 Many business owners don't want to be relocated to another site. They say conditions in Firdous were good and the rents were acceptable.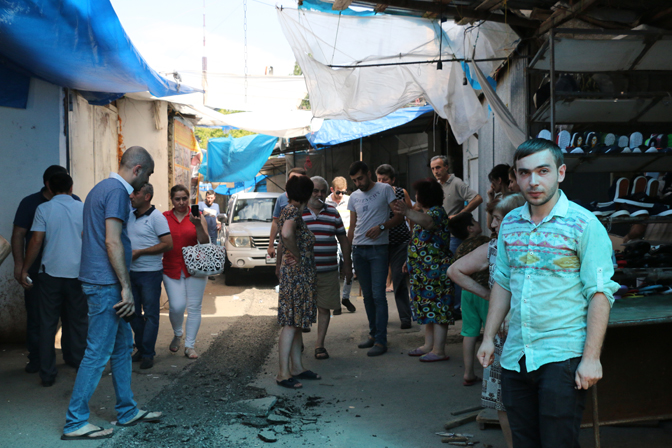 "I've been here for seven years. Can you imagine such a thing? Forcing us to leave? This morning, they came and promised to give us an additional two hours to sell. Then, they changed their minds. All these people will become unemployed. Is that what they want?" asked Svetlana Soultanyan.
The ousted business owners are at a loss as to what their next move will be.
Some suggest complaining to President Sargsyan, or demanding a meeting with Prime Minister Karapetyan.