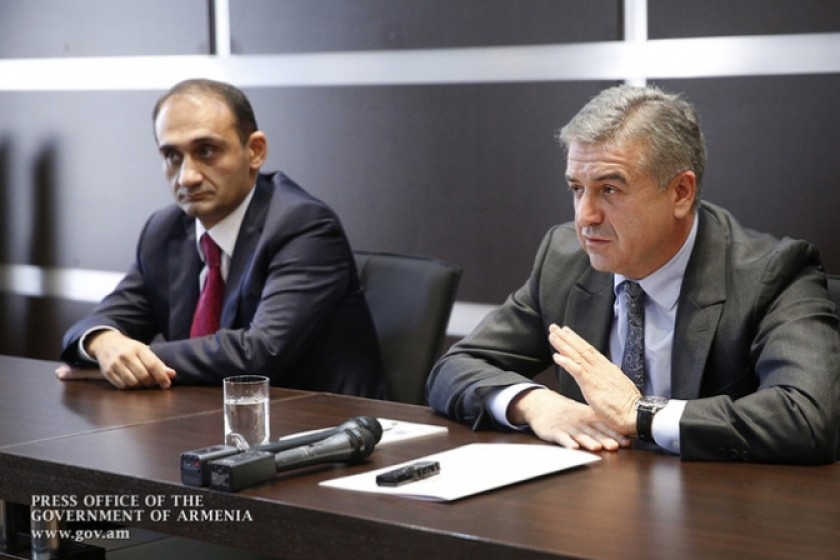 Company Linked to Family of Armenia's State Revenue Committee Chief Gets Tax Breaks
Green Farmer LLC, owned by the sons of Vardan Haroutyunyan, head of the State Revenue Committee (SRC), has been granted a three-year import tax and VAT exemption by the Armenian government.
The tax break, proposed by Minister of Economic Development and Investments Souren Karayan, allows the company to import goods from July 21, 2017 to July 31, 2018, postponing VAT payment for 3 years.
According to the draft decision, the company will import eleven types of equipment from Italy,for use in the gardens built in Yeraskh, a community next to the closed border with Nakhijevan, in Armenia's Ararat province. The company is going to invest around 1.27 billion drams.
Another government decision exempts 88 imported technological equipment items and their components from import customs tax.
In addition to the gardens built in Yeraskh, the company is also building a tomato greenhouse in Hrazdan.
On June 20, Minister of Agriculture Ignati Arakelyan traveled to Kotayk province, accompanied by governor Karapet Gouloyan and Hrazdan Mayor Aram Danielyan, and visited the tomato greenhouse complex belonging to the sons of the SRC head.
Director of Green Farms LLC, Hayk Hounanyan, said that by the end of the year they plan to complete the construction of a greenhouse complex, for which 5.5 billion drams will be invested.