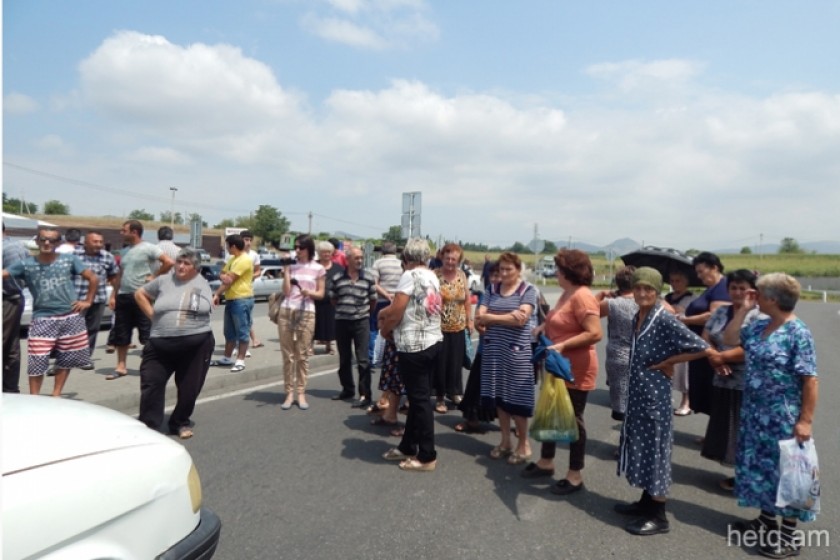 Irate Merchants Block Bagratashen Border Crossing; Protest New EEU Regulations
Protesting new sanitary regulations imposed by the Eurasian Economic Union, around forty merchants from surrounding villages today blocked the road leading to the Armenian border crossing at Bagratashen leading into Georgia.
The merchants say the new regulations, in effect as of July 1, allowing only up to five kilograms of various perishable products to be imported from Georgia, have bankrupted them.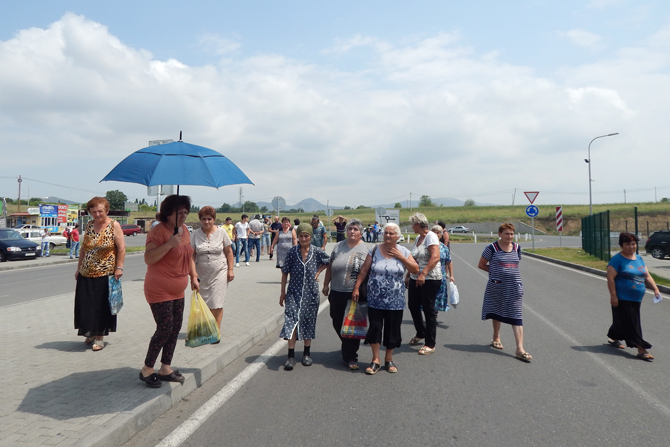 Their ire was particularly directed at the large freight trucks crossing the border into Armenia.
"How long will this situation continue?" asked Karineh Abrahamyan, a Bagratashen resident. "Ordinary merchants are only allowed to transport seven watermelons. We see the truck drivers paying 20,000 AMD, after which they're allowed to pass."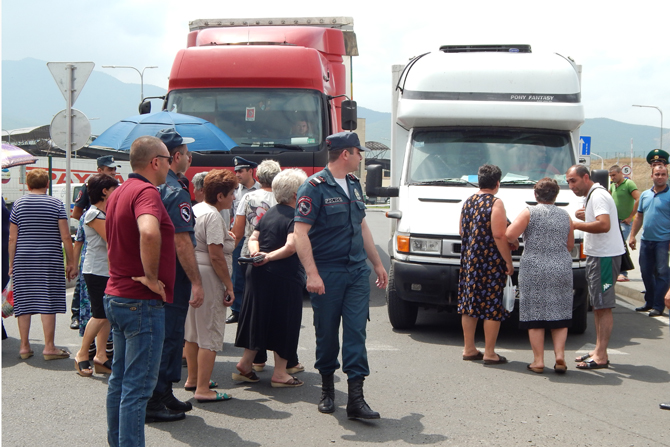 Satik Yayilyan, another local merchant, heaped scorn on Armenian customs officials, accusing them of lacking any moral scruples.
The newly-appointed head of the Bagratashen customs house, Hovhannes Haroutyunyan, told Hetq that the merchants are merely interested in increasing the volume of goods they trade across the border without paying the legally prescribed fees.
Merchant Karineh Abrahamyan said that officials in Armenia must take the economic plight of its citizens into account and draft laws accordingly.
"All of them are busy thinking of ways to enrich themselves, and don't give a hoot about the common folk. They only remember us at election time," Abrahamyan told Hetq.
Saying that he understood the economic plight of the merchants, Haroutyunyan nevertheless said that the customs agency isn't a social assistance center.
"It's up to the community mayors and the Tavoush Provincial Governor to inform the government about the problem. We're working overtime as it is," said Haroutyunyan.
Police arrived and dispersed the protestors. The irate merchants said they would organize more such actions.