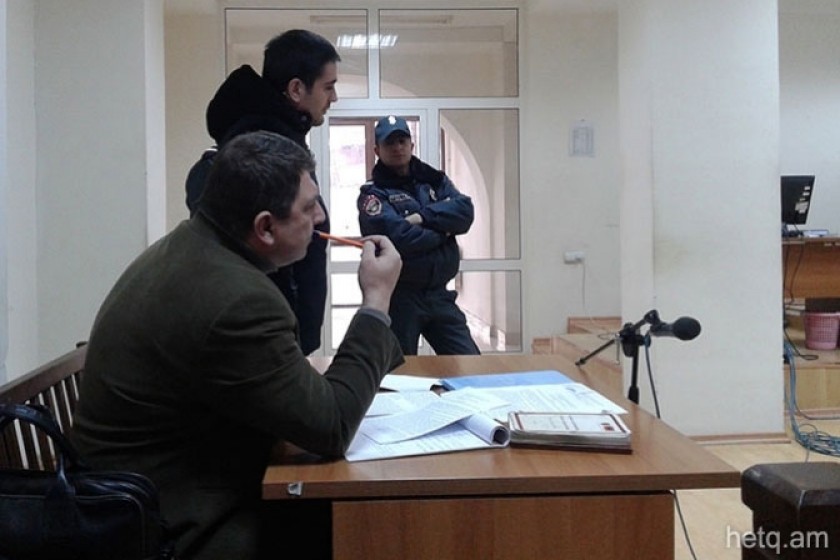 Yerevan: Trial of Sari Tagh Defendants Again Postponed
By Amalya Margaryan
Today's trial of Sargis Arabajyan and Karen Vanoyan, charged with public disorder in clashes with police on July 19, 2016 in the Sari Tagh neighborhood of Yerevan, was again postponed as Vanoyan's lawyer Gasparyan didn't show up.
Arabajyan's lawyer Liparit Simonyan told Hetq that before being taken to the courtroom, the defendants saw public defender Anzhela Hobosyan, who said that Karen Vanoyan's defense had been transferred to her.
The court couldn't contact Anzhela Hobosyan to ensure her presence. Karen Vanoyan noted that the trials were postponed because of the absence of public defenders, so he refused to have any lawyer. Liparit Simonyan said that refusing to have lawyers should also be done in their presence, so the trial was postponed.
The next trial date is scheduled for August 9.