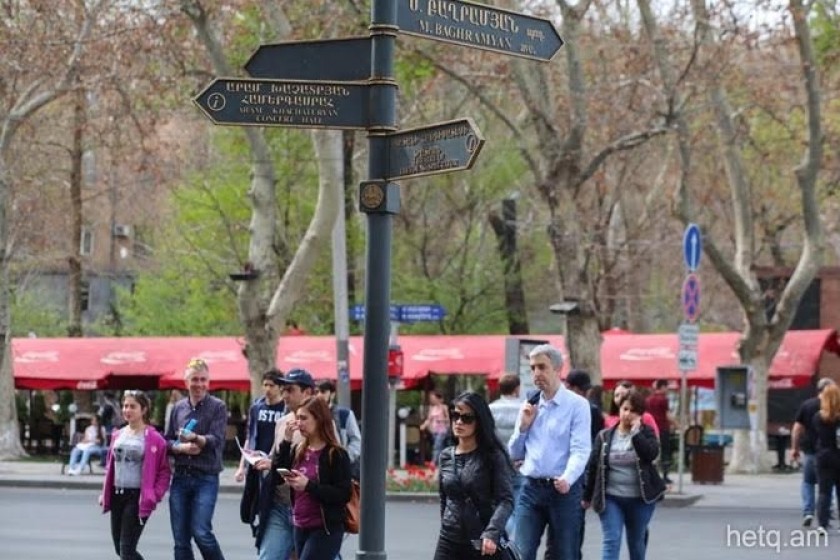 Armenia's Population Drops 15,000, Says Official Report
Armenia's National Statistical Service (NSS), in a new report, says that the permanent population of the country is 2.979 million as of July 1, 2017.
This is 15,000 less than the NSS figure for July 1, 2016.
All provinces lost population. Yerevan's population increased by 1,000.
1.898 million live in towns and cities, and 1.081 live in rural communities.
Vayots Dzor is the least populated province – 17,500.
Aragatzotn – 28,100
Tavoush – 52,400
Gegharkunik – 68.000
Ararat – 72,600
Armavir – 83,600
Syunik – 93,700
Lori – 130,200
Kotayk – 137,500
Shirak – 139,300
Yerevan – 1,075,100