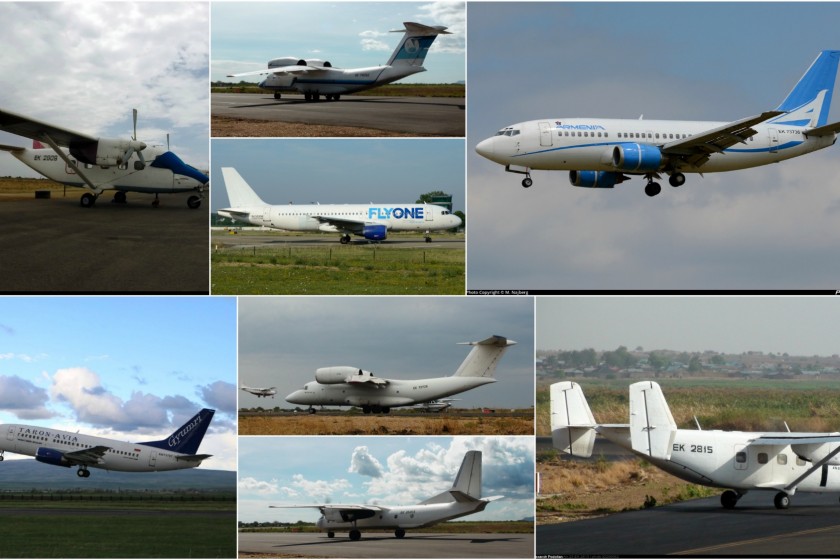 Armenia's Limited Aircraft Fleet
There were 29 registered aircraft in Armenia as of April 1, 2016. As of July 7, this year, their number had dropped to 23, according to the General Department of Civil Aviation of the Republic of Armenia (GDCA).
Only civil and state (non-military) aircraft are under the jurisdiction of the GDCA. Military aviation is regulated by the Defense Ministry.
Not all of the 23 planes are presently in service, and some fly outside Armenia.
Having only two dozen aircraft is a sad indicator for a country - both economically and strategically. This number corresponds to the number of a middle-size-fleet air company. By saying Armenian aircraft, I mean a plane registered in Armenia and bearing the national symbol of Armenia – "EK".
According to the Law on Aviation, an aircraft can be registered in the State Register of Armenian Aircraft if it satisfies several conditions: it should be owned or operated either by the Republic of Armenia, communities in Armenia, citizens of Armenia, or legal entities registered in Armenia. The aircraft should be fit for flight and shouldn't be registered in another country.
There is also a registry appendix, where an aircraft is temporarily registered based on the request of the owner or his representative. In this case, the aircraft must satisfy only the requirements in relation to the owner and not being registered in another country.
Aircraft mentioned in the appendix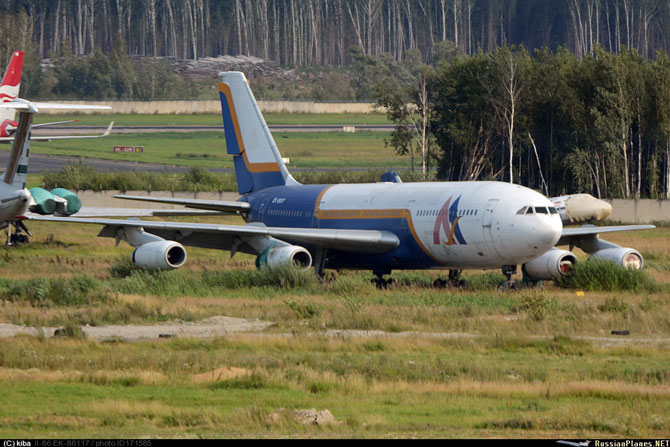 Four of the 23 aircraft are registered in the registry appendix. One of them is Armenian Airlines' Il-86 (EK-86117), which has been parked at Moscow's Domodedovo airport since April 2004. It cannot be sold, since it's technically worn out. By staying in the airport, it has managed to accumulate large debts that increase day by day.
The EK-20014 (CRJ 200LR), that belongs to another bankrupted former national carrier, Armavia, isparked at Zvartnots Airport. The company's bankruptcy manager, Karen Asatryan, is trying to sell the plane that lacks some important systems parts. Its value is estimated at 125 million drams (around US $260,000), a steep drop from its original value of 360 million drams. According to www.grav.am, the plane is being used as collateral, but there is no mention about it on www.azdarar.am.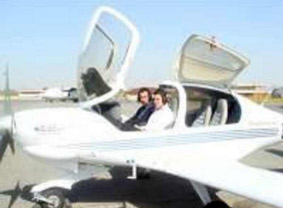 Diamond DA40-TDI 4-seat aircraft (EK-225), operated by Armenia Airways, is another plane in the appendix. The company was founded by Armen Sargsyan and Main Aviation Technics LLC. Karen Movsisyan, the nephew of the former head of the GDCA Artyom Movsesyan, is the owner of the latter and the director of Armenia Airways. During Movsesyan's term, DA40 was used as a training plane in the Aviation Training Center CJSC located near Zvartnots, but there are no more trainings for commercial pilots.
The fourth airplane included in the appendix is the Tu-134 (EK-65072). Built in 1977, it was operated by the Armenian Airlines (AAL) as a VIP plane. After AAL's collapse, the airline was operated by Armavia, but it belonged to the state.
The plane was at the disposal of Armenia's President until 2007. It remained a government plane for the next three years, when it was put up for sale for 600 million AMD. Some reports say it was acquired by Armavia, even though the plane is currently attached to the President's Staff. The 40-year-old plane, parked at Zvartnots Airport, will hardly fly again.
Armenia's operating aircraft fleet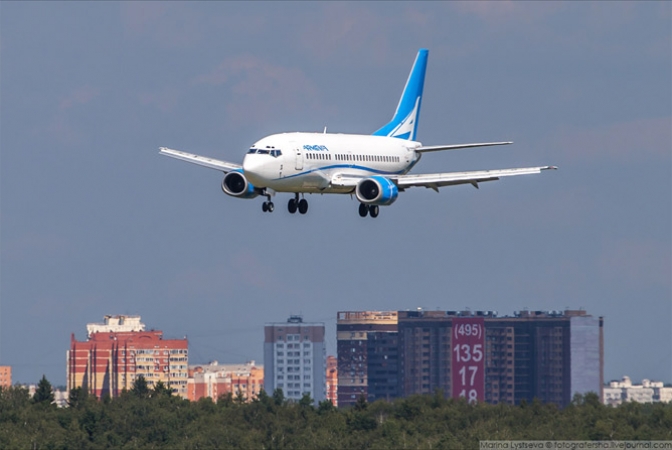 At present, there are 19 functioning aircrafts in Armenia.
Aircompany Armenia, based in Zvartnots Airport, operates a Boeing 737-505 aircraft (EK-73736, produced in 1996). Since last year, the company has been operating scheduled and charter passenger flights to Russia, Iran, the Middle East and the Mediterranean. The airplane is in Armenia since 2016.
The two planes of Atlantis European Airways, EK-32002 (1997) and EK-32008 (1991), are currently used by Moldovan Fly One.
Taron-Avia, based in Gyumri, flies to Russian cities this year.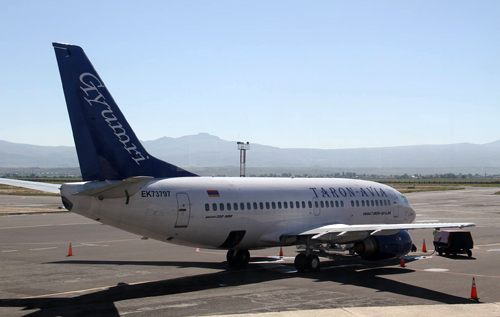 EK-73797 (1994) was operated by Air Armenia in 2013-2014, and now it is the only aircraft that serves Taron-Avia. The other two Boeing 737-55S aircrafts, EK-73775 (1999) and EK-73772 (1998), were leased to Sudanese Badr Airlines in 2015. According to the GDCA, Taron-Avia has one more Boeing 737-500, which is registered as EK-73776.
Mars Avia company, which didn't exist in 2016 list, has12 aircrafts.
Below, is a map of the 23 airplanes based on their location or place of operation, and the address of the Armenian operator (owner).