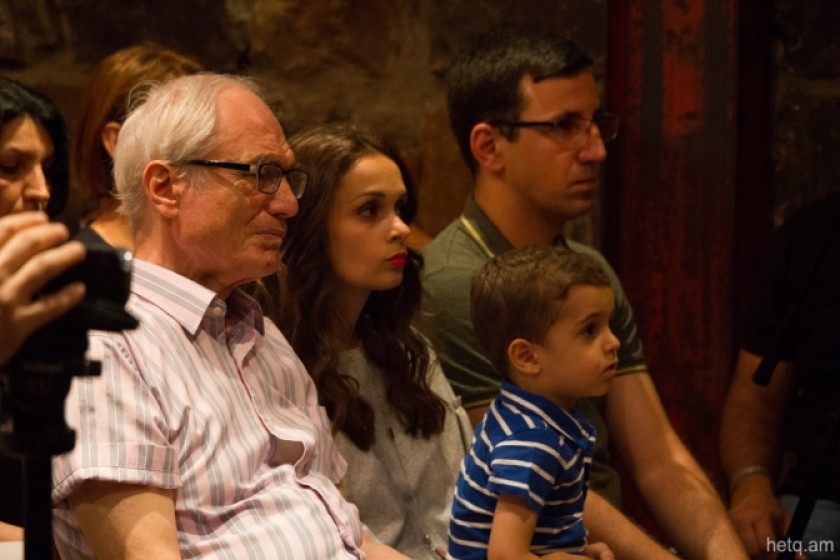 American-Armenian Musical Duo: Holding Charity Concerts to Aid Border Villages
Unison musical duo pianist Shoushan Hakobyan and violinist and composer Rouben Aghiyan, who moved from Armenia to the U.S. five years ago, have been raising thousands of dollars for the families of Armenian soldiers killed, and to assist border villages, by giving charity concerts for the last two years.
Last year, after the Artsakh "April War", Unison duo gave a charity concert together with some other American-Armenian musicians in Los Angeles, and another one in Yerevan. The revenues were given to the families of the five soldiers who died during the "April War".
This year, Shoushan and Rouben gave another two charity concerts, one in the United States and one in Armenia, aiming at supporting one of the border villages.
The Yerevan concert was held at The Club, together with some other Armenian musicians.
The concert was attended by composer Tigran Mansuryan (photo), whose works were also performed. Mansuryan was quite enthusiastic about the concert and made a financial contribution.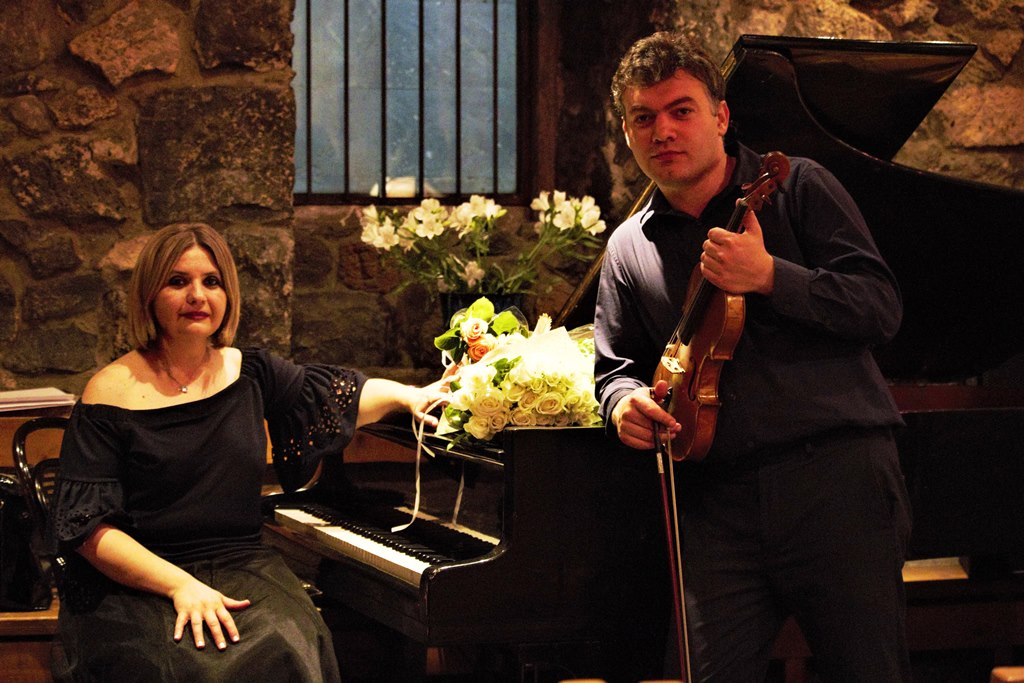 This time, musicians decided to support the music school in Achajour, a village in Tavoush Province. This school, closed during the first 20 years of Armenian independence, has been operating for the past six years. 70 children attend the school. One of them is a laureate of an international competition.
The number of pupils enables teachers to earn higher salaries. The school has a choir and a folk instruments ensemble.
Unison duo gifted some musical instruments - kanon, duduk, drums - all made by renowned masters, as well as musical literature, recordings and a record player to the Achajour Music School.
The schoolchildren gave a concert, and the duo gave a master class in return.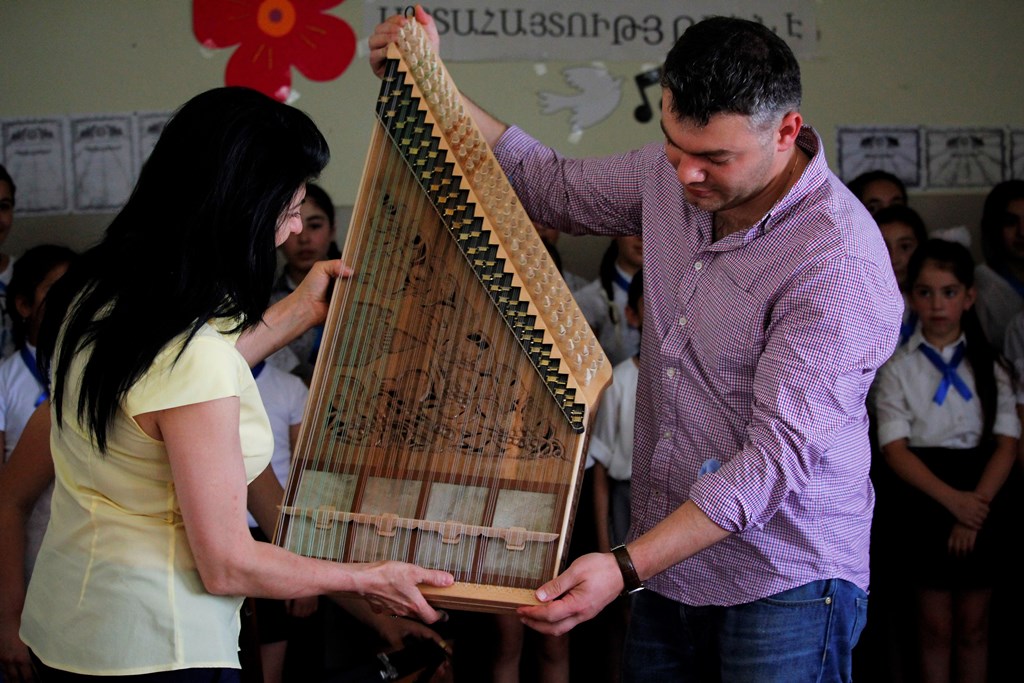 The Achajour Music School has only three rooms in one of the corners of the community cultural house. Arranging class hours is a great challenge.
Since the school's area is not big, many applicants have been denied access to school. Of the 27 who applied last year, only seven were admitted, since the building conditions didn't allow more.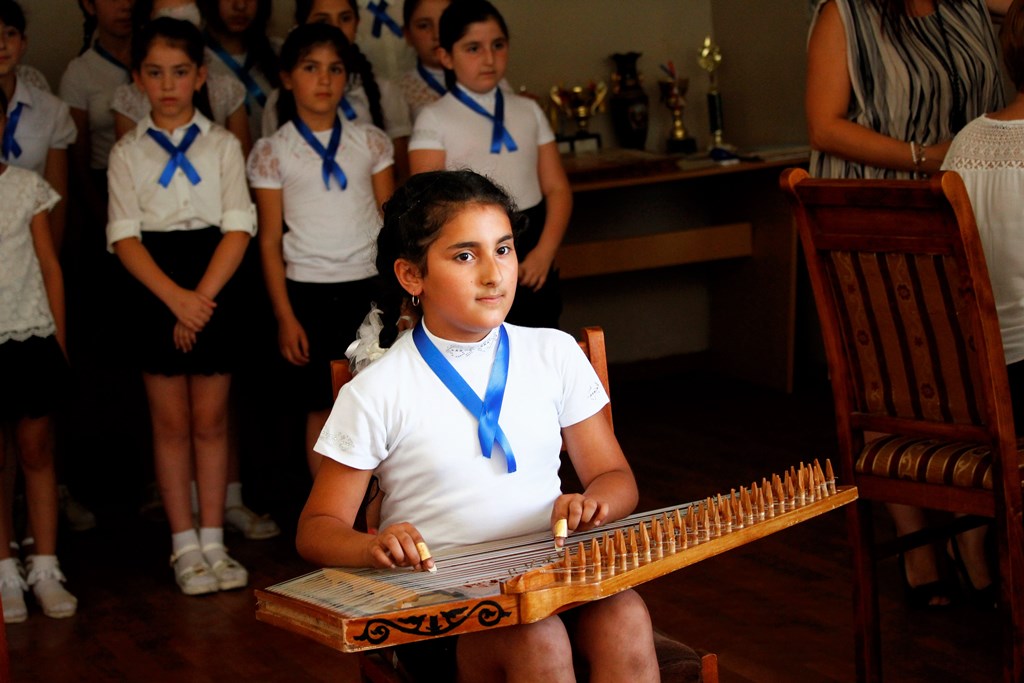 The community cannot afford constructing a new building. Teachers expect some type of government support.