Triple-E Start-Up: Making Augmented Reality Accessible
By Maneh Gevorgyan
Iranians and Armenians collaborate to turn idea into reality
Triple-E platform allows any person, with or without technological skills, to create augmented reality (AR) with their mobile devices - be it for marketing or entertainment purposes.
AR places virtual objects in the real world and real-time, providing a composite view.
Creating AR via Triple-E is as easy and simple as posting on Facebook. There are only three steps - selecting the image, adding content of various formats - photo, video, 3D model - and publishing. If, for example, you scan your target with your phone, then select content from the database (for example a video), and publish it on the Triple-E platform, then another user, who has the same target, can scan it and see the created video.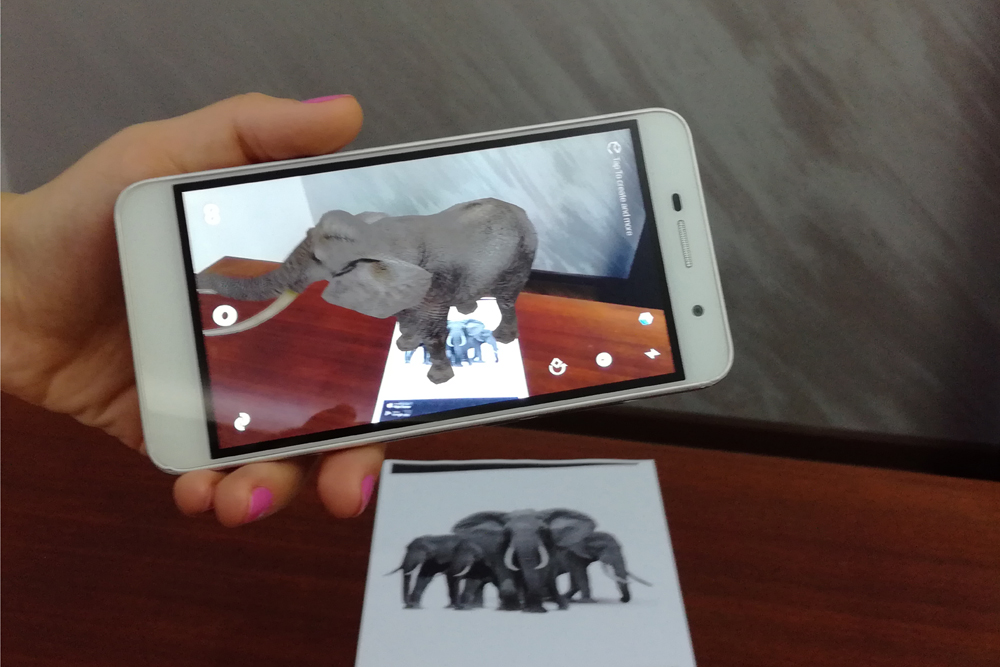 Many companies in the world use AR as a means of promotion and advertising. When doing so, most of them spend a lot of money and time. Triple-E solves this problem and makes AR accessible for everyone.
Triple-E was formed in March 2016. Four co-founders met during the IBM ISTC Startup Challenge acceleration program. ISTC incubation provided them with mentorship, facilities, and network.
Co-founder and director of the start-up, Aryan Behzadi, came to Armenia from Iran for another reason. He decided to stay and implement his idea together with Armenians.
Triple-E has many advantages over competitors. It's still the only one available in a mobile version.
Many platforms have a problem with creating and collecting content. People use Facebook or Instagram since there's a lot of content there which they can see on their feed. Using Triple-E, people can upload pictures and like pictures of others, get notifications, etc. It's good for marketing purposes, as it also allows to see the statistical data - how many people have viewed this or that AR, their sex, age, and geographical location.
3D artists can upload their works on this platform and see them in the AR version. Architects might upload models of their projected building on the platform and see it in real size. Triple-E has a special section - a 3D showroom - where people can see the works of 3D artists and buy them. The start-up charges a certain amount of money from sellers for each purchase.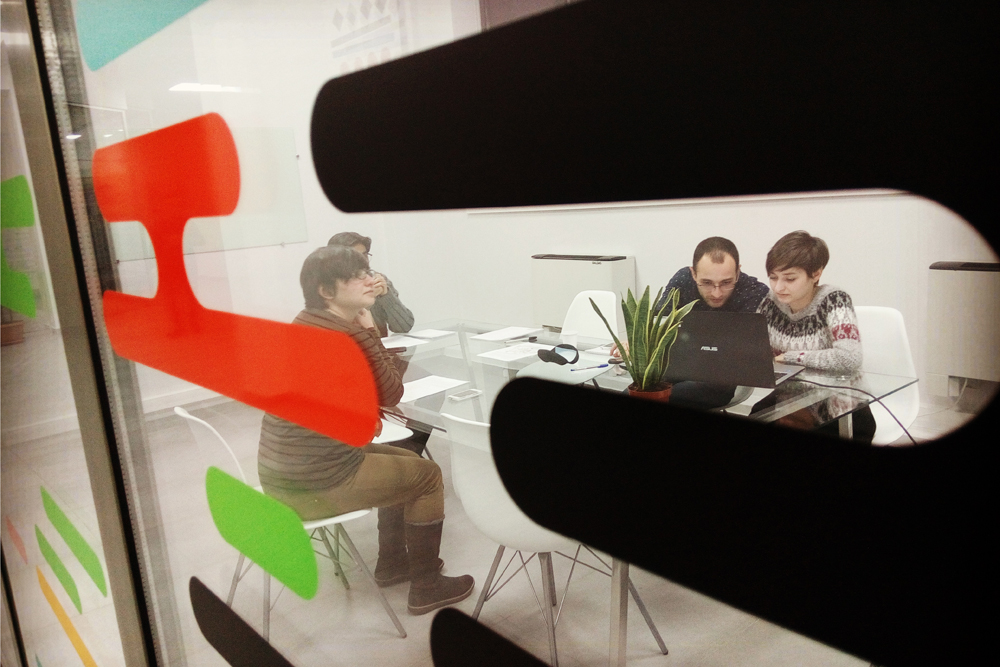 When registering on Triple-E, you indicate whether you are a regular user or a representative of a company. The application is free for regulars, and when it's used for advertising purposes, the monthly fee per AR is $5. Users pay for using 3D artists' works for their ARs. There is also a special paid service, when users are provided with ready-made content for AR. It's possible to download a separate app that only lets you view the published ARs. AR doesn't work on all kind of surfaces, but all visual images used for advertising purposes can be viewed as AR targets because they have, for example, contrasting colors.
The range of target users is wide, since unlike other AR tools, it's designed for users of any age and sphere. Aryan says: "We target our customers - all the organizations and companies that work with us. When a company creates its AR via Triple-E, it informs people that they have created a new advertising campaign together with us, and to see it, one needs to download Triple-E app. Now, not everyone is aware of the importance and necessity of AR, so we do everything to spread their advertising campaign together with our customers. "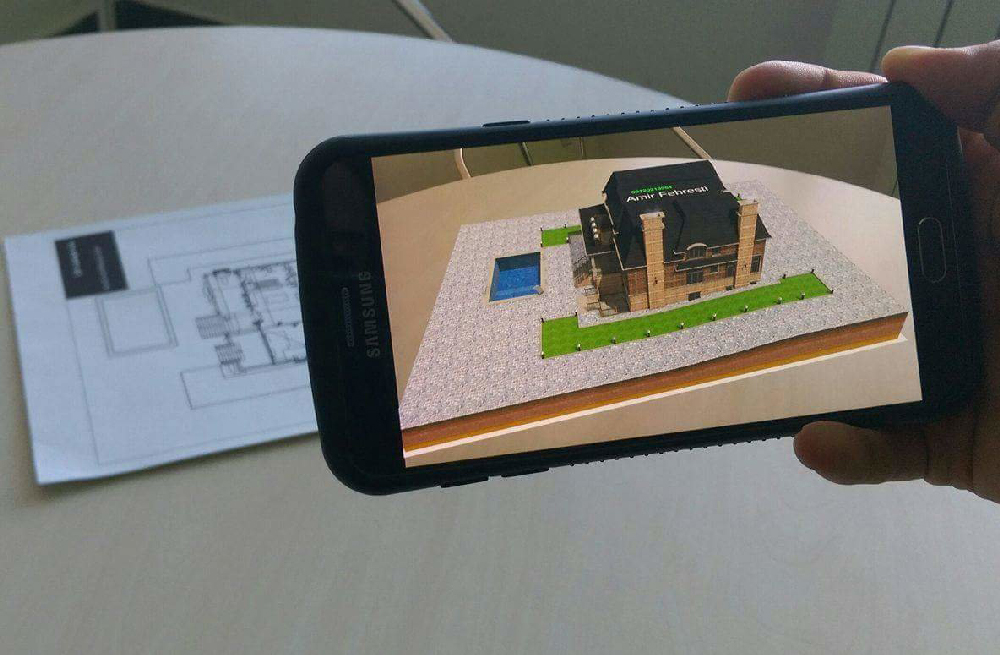 The authors of the startup plan to hold events to present the AR role and they hope that the application will become so popular that people will use it as a social platform to upload, create their own pages, and keep track of the activities of companies or individuals they are interested in.
Now, there are Armenian companies working with Triple-E, and the founders are already entering the international market, starting in the Netherlands, Germany and Spain.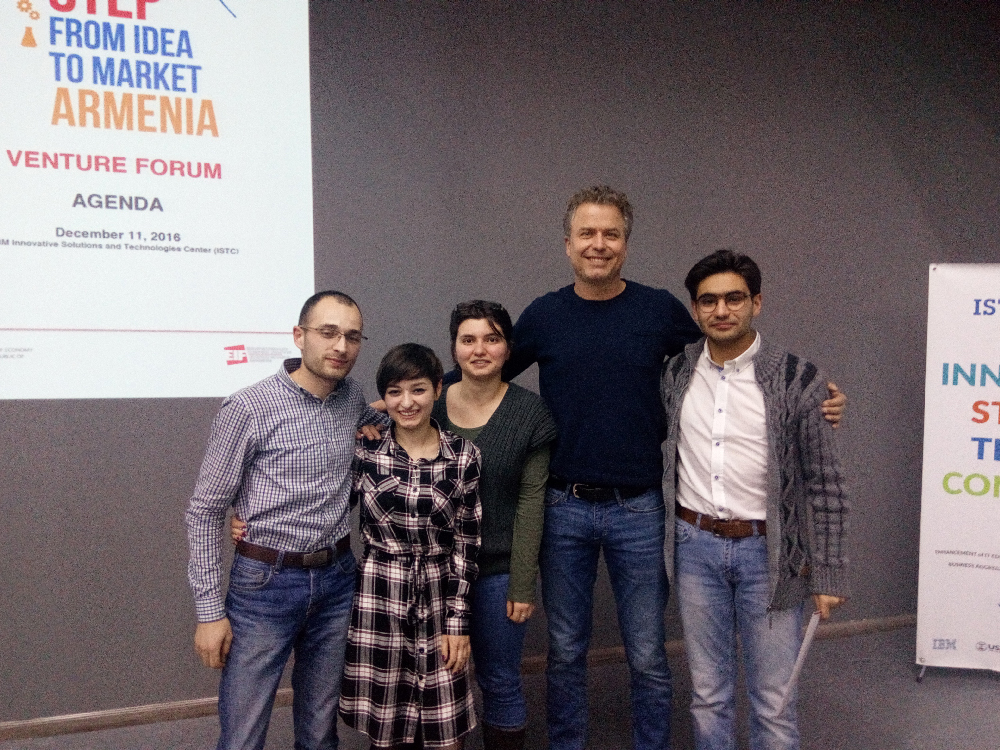 Triple-E has taken part in several competitions. They won at Smarter Armenia Hackathon, and were one of the five winners of the STEP 2016 From Idea to Market competition. Afterwards, the founder of the Dutch Crosspring Incubator, Maurice Beckand Verwee, made an investment in the start-up. At the Sevan Startup Summit in July 2017, the start-up received a special prize from Menu.am and got $ 5,000.
Now, the team actively works on developing the app, making a new website and adding new features.
Photos: Triple-E
If you found a typo you can notify us by selecting the text area and pressing CTRL+Enter