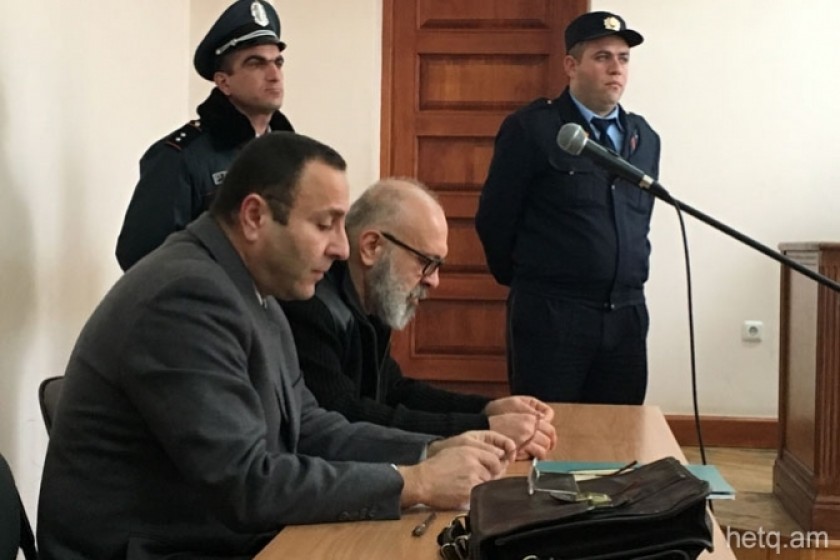 Judge Bars Garo Yegnukian's Attorney from Reading Entire Complaint
By Amalya Margaryan
Tigran Hayrapetyan, attorney for Garo Yegnukian, accused of complicity in the seizure of a Yerevan police building in July 2016 by the armed Sasna Dzrer group, says that evidence proving his client's innocence has "disappeared from the court files".
Hayrapetyan has petitioned the court to remove his client's trial from that of the Sasna Dzrer members themselves. His request remains in limbo.
Yegnukian has always claimed he had nothing to do with the actual seizure of the police station and that he's being hounded by authorities for his anti-government activism.
Hayrapetyan has filed a complaint with the court, claiming several violations by the preliminary investigative body and the state examiners.
The attorney told Hetq that Judge Marineh Melkonyan cut him off halfway while reading the complaint.
"The judge didn't let me finish. She felt annoyed I was reading our so many violations," Hayrapetyan said.
Top photo: Seated, from left, Hayrapetyan, Yegnukian