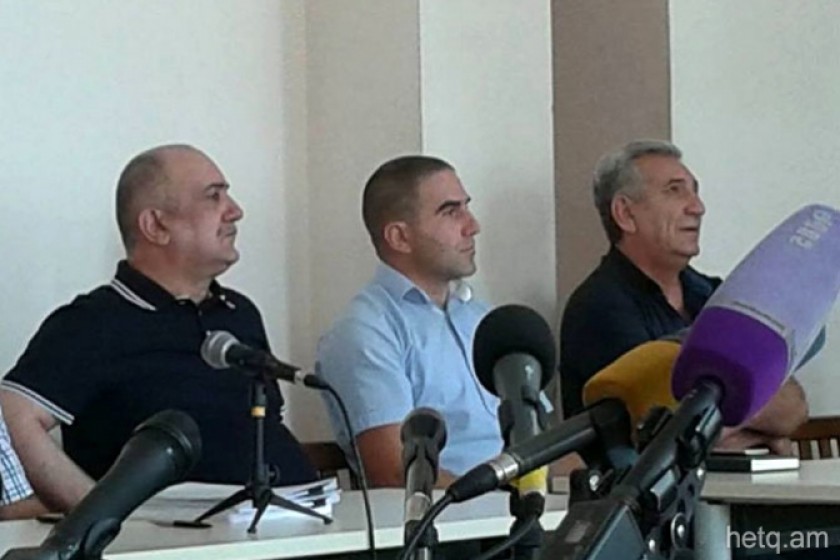 Former Artsakh Defense Minister Proclaims Innocence in Weapons Trial
Former Artsakh Minister of Defense Samvel Babayan, now on trial in a Yerevan court for money laundering and attempting to smuggle a missile launcher into Armenia, today proclaimed his innocence, saying that authorities were out to get him.
According to a statement released by Armenia's National Security Service at the time of his arrest on March 22, 2017, Bababyan and two other individuals attempted to smuggle a 9K38 Igla Russian portable infrared homing surface-to-air missile launcher complete with missile.
Babayan is on trial with six others.
According to the indictment, the weapon was supposed to have been transported to Artsakh and hidden.