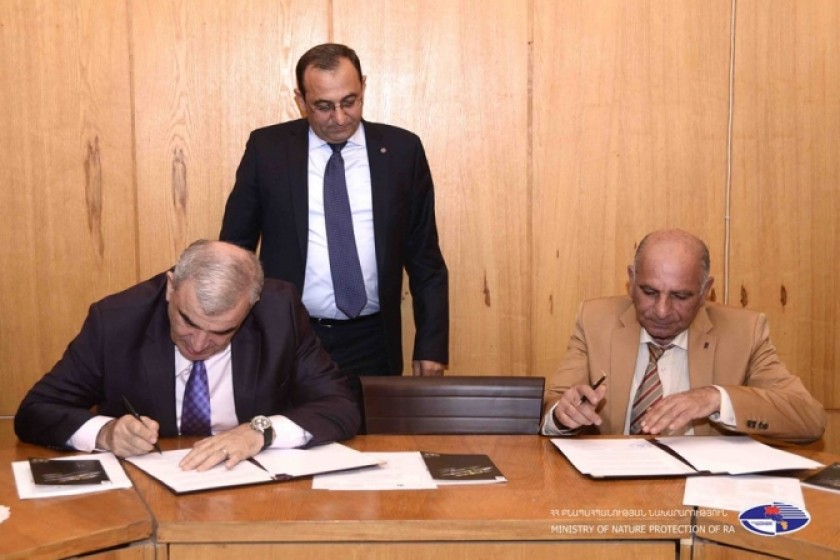 Armenia's Environment Ministry and WWF Sign Cooperation Memo
Armenia's Ministry of Nature Protection's Environmental Protection and Mining Inspectorate and the World Wildlife Fund's (WWF) Armenia office today signed a collaboration memorandum that will allow the WWF to allocate technical equipment and organize training sessions to improve the capabilities of the Inspectorate's staff regarding the protection of endangered animal species in Armenia.
The Inspectorate, as specified by the memorandum, will pass on news of violations to the WWF in Armenia.
The WWF's Armenia office has, in the past, allocated equipment, including drones, cameras, computers and binoculars, to the Inspectorate.