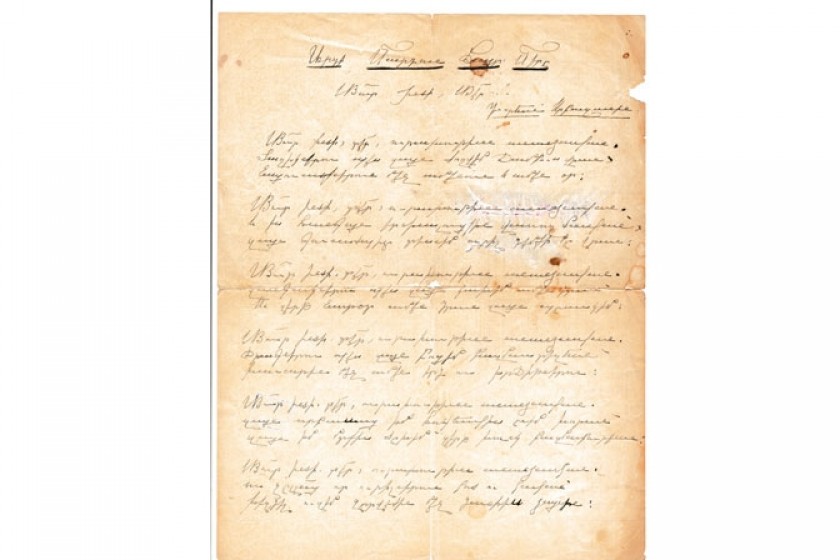 Misak Metsarents Manuscript Donated to Yerevan Museum
Paris resident Hrair Hrachyan has donated the original manuscript of Տո˜ւր ինծի, Տէ˜ր, (Give me, Oh Lord) written by Misak Metsarents, to the Yeghishe Charents Museum in Yerevan.
Metsarents wrote the poem just months before his death in 1908 at the age of 22.
Calling the verse, the Lord's Prayer for the modern-day man, Metsarents dedicated it to Archbishop Yeghishe Tourian, the brother of Bedros Tourian.