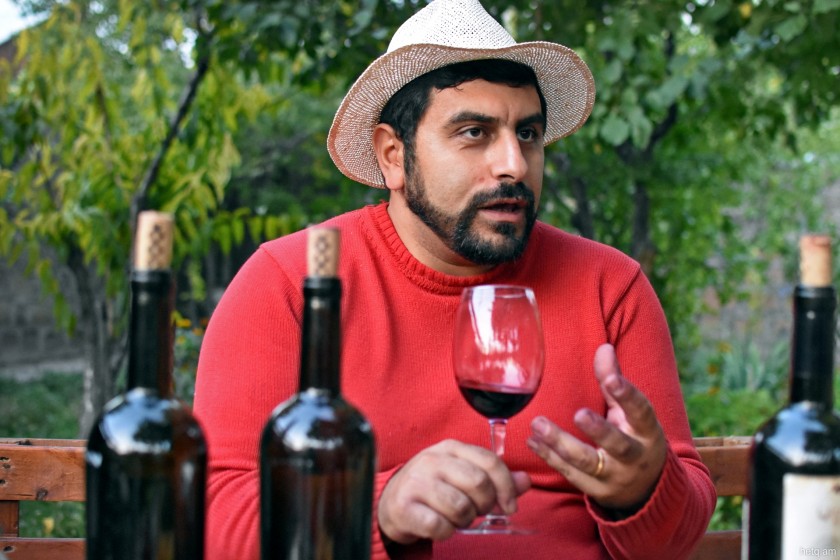 Armenia's "Alluria" Red Wine: Produced in Etchmiadzin, but Named After a River in Van
Alluria red wine is prepared in Etchmiadzin, where the seat of the Armenian Apostolic Church is located.
Producers claim it's the only commercial Armenian wine that is made without yeast and sulfites.
One of the producers, Samvel Machanyan, notes that not using commercial yeast is a bit risky, since it can damage and spoil the whole wine, which can turn into vinegar, but it hasn't happened so far.
"We do absolutely wild fermentation. The grapes come from the vineyard to the winery, and we thoroughly examine them. We let the wild yeasts do their job. We take the risk, because our goal is traditional winemaking, the way our grandfathers taught us, " he says.
The Machanyan family has been making wine for several decades. Samvel's forefathers had extensive vineyards in Van. He says wine production is an integral part of the family.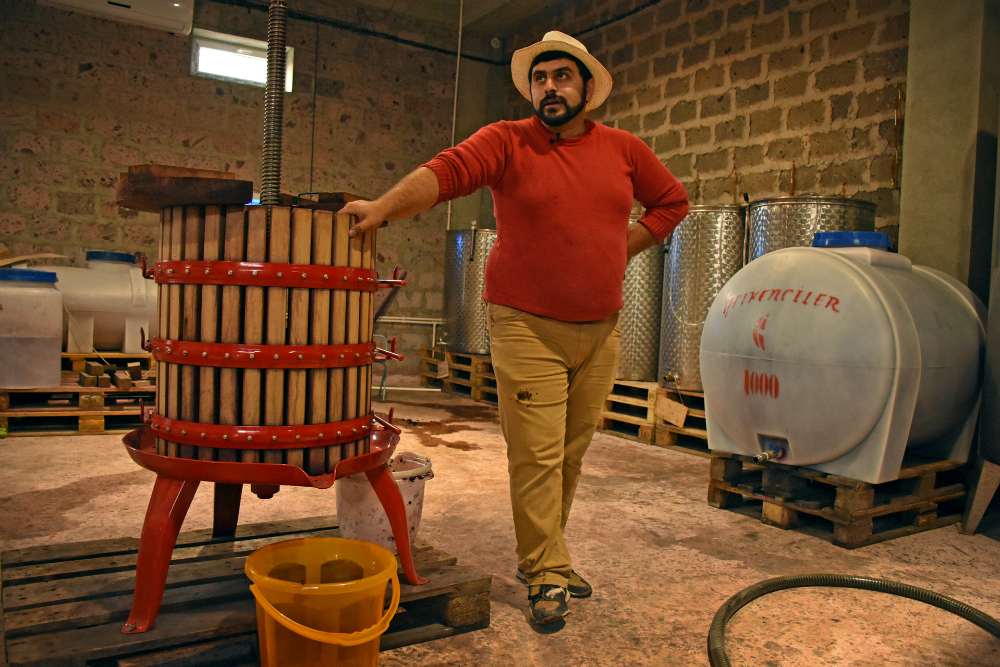 "As a child, I thought winemaking was as natural as making an omelet in the morning," Samvel says with a smile.
Initially, winemaking was just a hobby for Samvel. Starting from 2007-2008, he and his brothers started making wine, but it was only for family and friends.
The idea of ​​selling wine came in 2013 when Samvel went to a familiar sommelier, asking him to try the wine and express his opinion. The professional told him the wine had great potential.
It took some time to do the branding, bottling, buying devices, and on December 15, 2016, the first bottles of Alluria red dry wine were sold.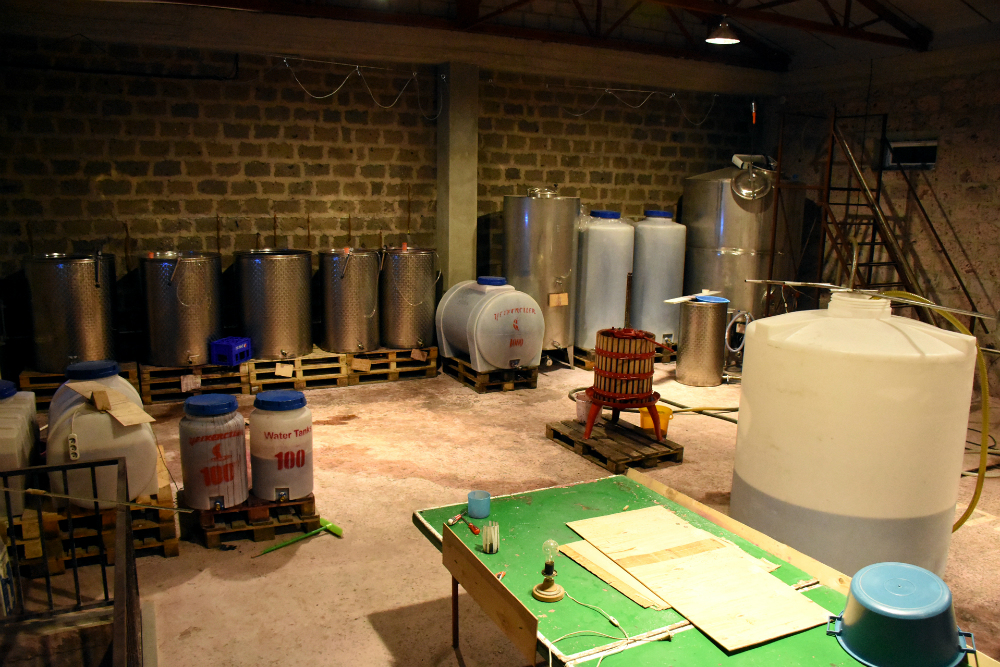 The name was chosen in honor of the Alluria River next to their forefathers' village in Van. Now, the river is called Karasu (black water in Turkish).
The brothers do the entire process of producing wine, except for harvesting.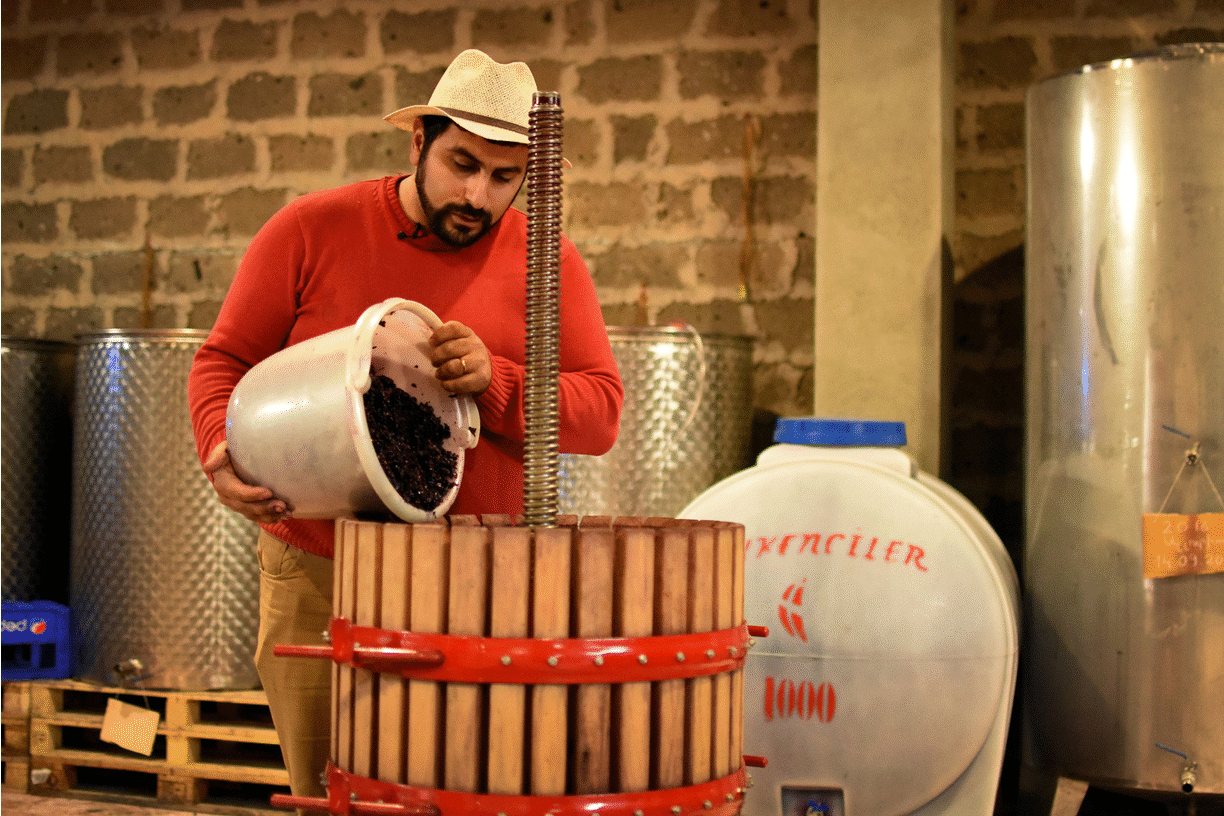 During the nine months of commercial operation, around 4,500-5,000 bottles of wine were produced for sale, but next year they plan to expand their vineyards and produce around 10,000 bottles.
The wine is not sold in ordinary shops. It can only be found in specialty stores, as well as in wine bars and restaurants.
A small production volume is the first reason. Most importantly, they want their wine to stay unique.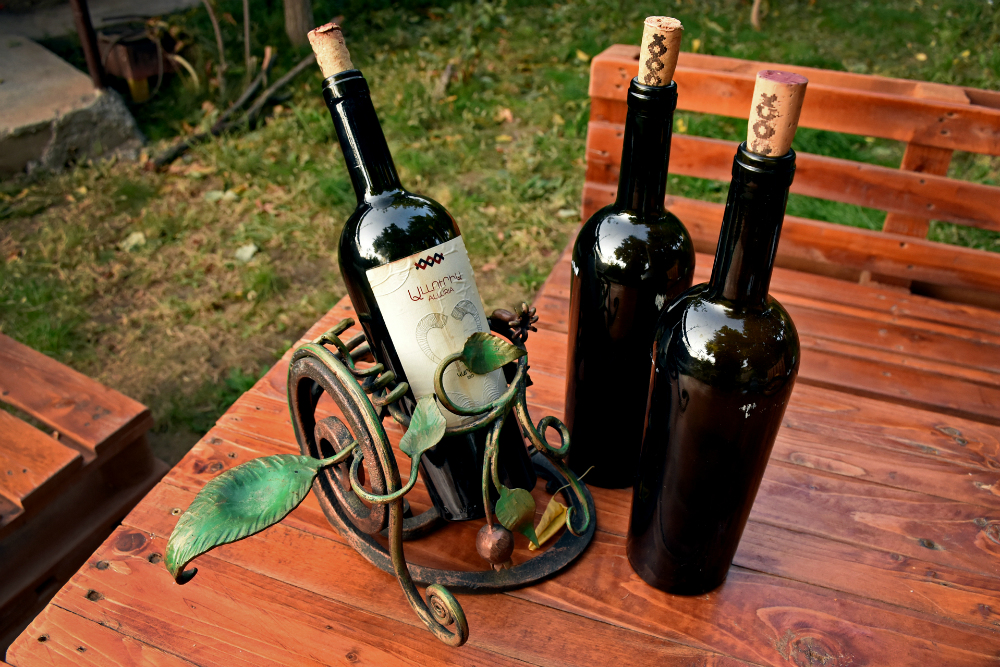 "We want this wine to be consumed by wine lovers," says Samvel." My heart bleeds when I see our wine left in the glass. It's horrible when someone doesn't respect all the work you've put into producing one gram of wine," Samvel says.
Hardy grapes make the best wine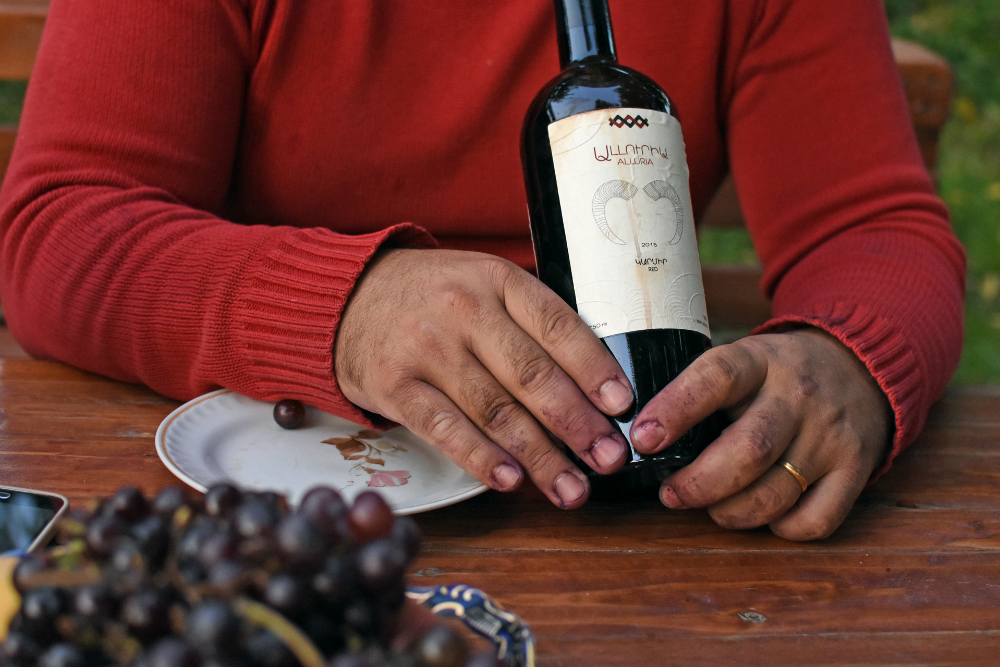 Logo՝M(achanyan) W(ine)
Samvel believes that the best grapes for making wine are those that have struggled with the soil to survive
"If you are planting grapes in black soil, you won't get good wine out of it, " he says," The roots should fight, crush the stone, and get deeper to reach water. It's as if the grape realizes the need to fight in order to survive. "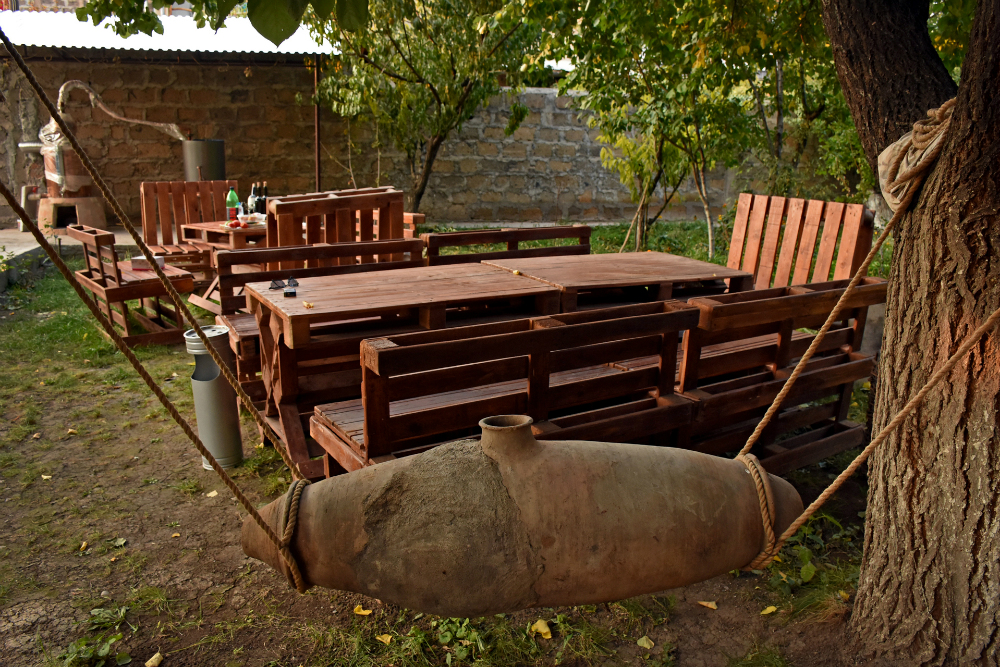 That's why they chose a ram- a fighting animal, living in the mountains, that finds grass in the stone- to be on their logo. Samvel says when people don't recall the name of their wine, they call it the wine with horns.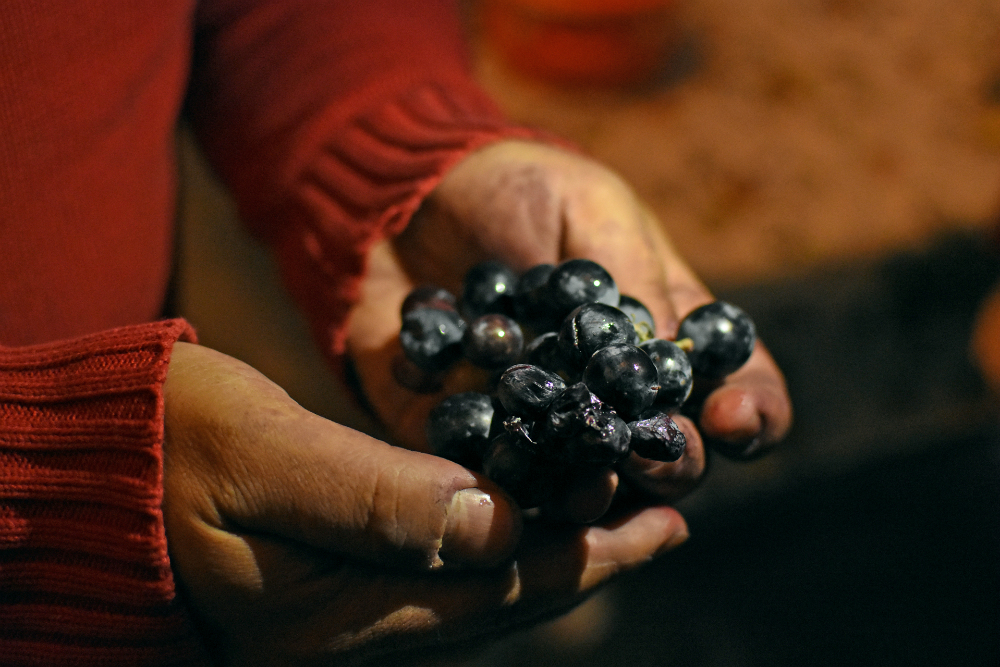 A few days ago, the brothers travelled to their ancestral village in Van (present-day Turkey) and found their forefathers' garden. It hadn't been irrigated for several years. Grapes are still growing there. They have brought a grape vine with them and will try to grow it here, though they're not sure which type of grape it is.
Is the wine good?
Samvel mentions some qualities to evaluate wine with.
First is the look: the wine needs to look good, to shine in a glass. Second is the smell: each grape tastes differently, depending on a region.
Red wine smells like red fruits, white ones smell like white fruits. Taste comes last.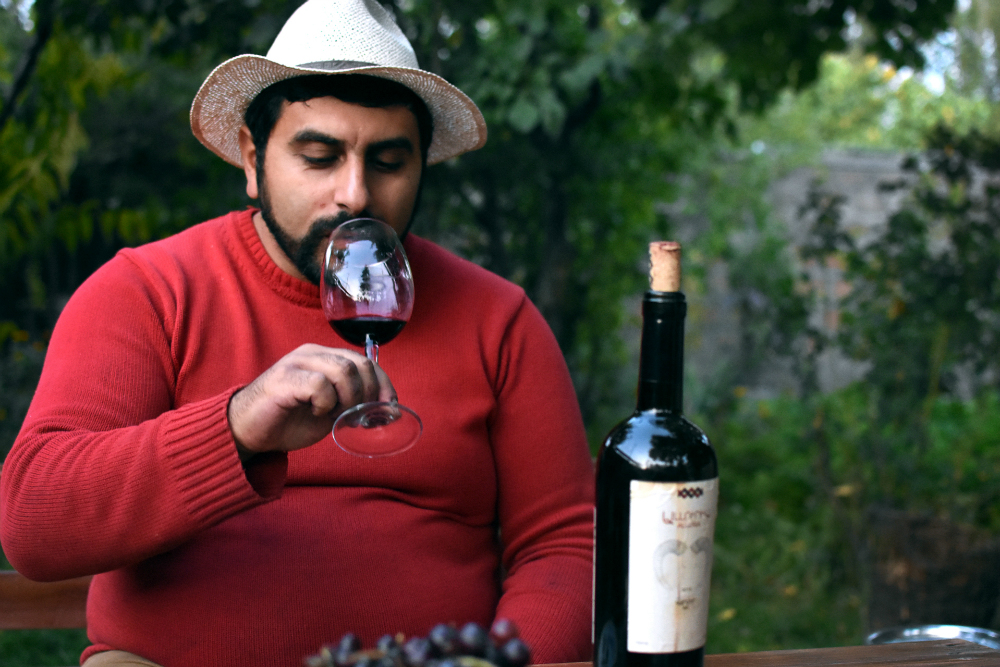 Samvel compares winemaking with art. All people can hold a brush and paint with it. But not every painting has value. Emotions inserted in a painting impart value, if the artist is able to transfer those to the viewer.
The wine also accumulates emotions inputted during the whole process - starting from the harvest, ending with bottling.
When we enter the vineyard, Samvel says, "We come here only with positive thoughts, so that the wine accumulates positive emotions, grows, gets educated and becomes grown-up wine. It doesn't need stress; it should stay calm. "