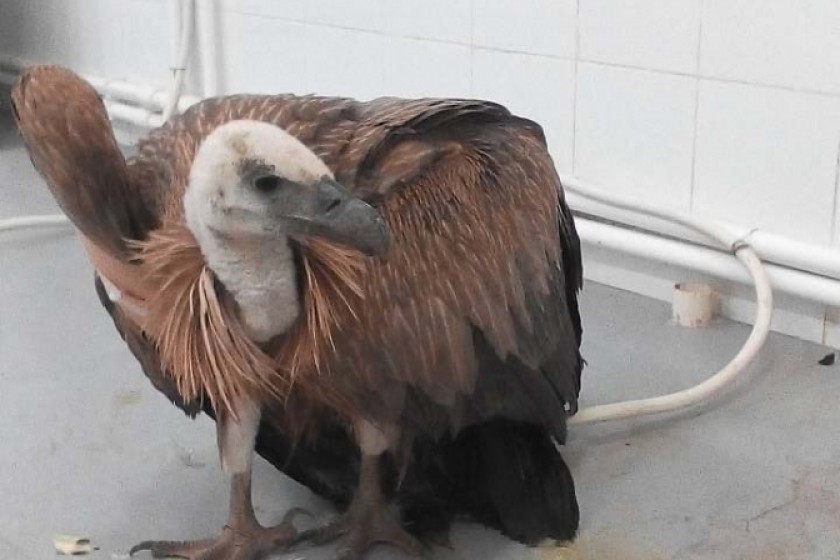 Injured Griffon Vulture Taken to Yerevan Zoo
Artur Arakelyan, a resident of the Tavoush village of Nerkin Karmiraghbyur, most likely saved the life of an injured griffon vulture he found by taking it home and then calling the Ministry of Nature Protection in Yerevan.
The bird of prey, which has been categorized LC (least concern) by the International Union for Conservation of Nature (IUCN) was then taken to the Yerevan Zoo. [A least concern (LC) species is a species which has been categorized by the International Union for Conservation of Nature as evaluated but not qualified for any other category. As such they do not qualify as threatened, near threatened, or (before 2001) conservation dependent.]
An examination revealed several broken bones in one of the bird's wings.
While specialists believe the vulture will survive, it will probably never fly again.
Social media in Armenia recently displayed photos of a group of men, one being Shenavan Mayor Artur Mkrtchyan, holding two large griffon vultures.
Mkrtchyan claimed that he found the birds, already dead, on the side of the road.