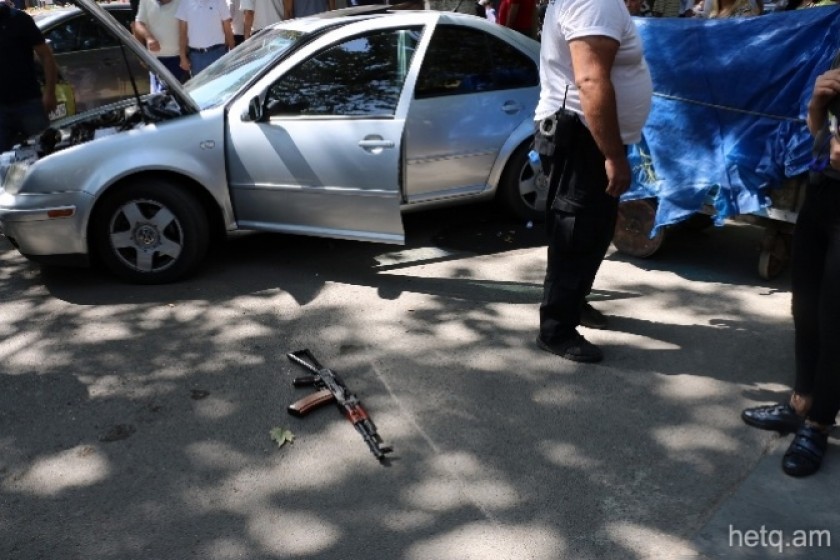 Two Suspects in Tufenkian Hotel Shooting Caught in Georgia
Armenian law enforcement officials, working in collaboration with their Georgian counterparts, have detained two individuals in Georgia being sought in connection with the September 14 shooting outside the Tufenkian Historic Hotel near Yerevan's Vernissage market.
Albert Blboulyan and Armen Karadavidov, the two detainees, along with Rafik Khachatryan are alleged to have opened fire on two individuals, killing one and wounding the other.
Talks are underway regarding their extradition to Armenia.