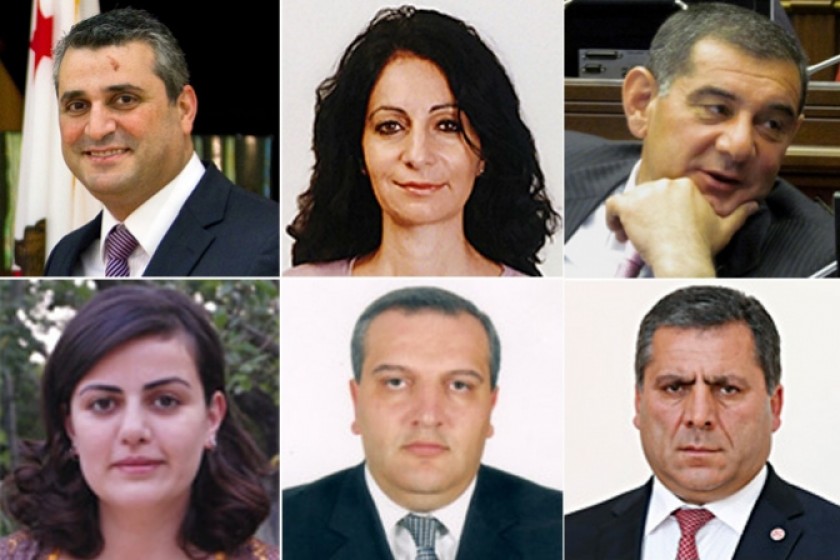 Armenian Ambassador Charles Aznavour Hasn't Filed Financial Disclosure
Armenia's Commission on Ethics of High-Ranking Officials (CEHRO) has published a list of 14 officials who have failed to file financial disclosure statements.
Five of the officials are in the diplomatic corps.
Those who haven't filed annual disclosures include Deputy Minister of Culture Arev Samuelyan, Prime Ministerial Adviser Tamar Kevorkyan, Tavoush Provincial Governor Hovik Abovyan, Consul General of Armenia in Lyon Nikolay Sarkisov, Armenian Ambassador to Moldova Jivan Movsisyan, and Consul General of Armenia in Los Angeles, Sergey Sarkisov.
Grigor Hovhannisyan, Armenian Ambassador to the United States, failed to file a disclosure when he assumed the post.
Charles Aznavour, Armenian Ambassador to Switzerland, has also failed to file a disclosure, but the CEHRO hasn't included his name in the list of lawbreakers.