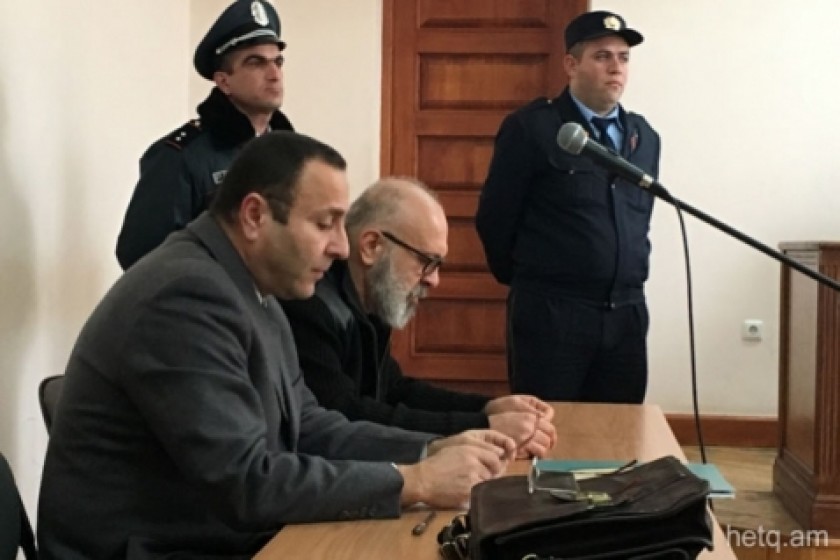 Garo Yegnukian Takes Ill in Yerevan Court and is Hospitalized
Garo Yegnukian, a defendant in the ongoing Sasna Dzrer trial, fell ill today in a Yerevan court and was taken to hospital.
Judge Artoush Gabrielyan said that Yegnukian asked that the trial session continue without him.
Yegnukian, who's been held in pre-trial detention in Armenia since July 2016, had declared today that he would refuse to attend future trial sessions because they were harmful to his health.
Yegnukian's attorney, Tigran Hayrapetyan, said that his clients blood pressure was quite high and that doctors wanted to consult with the judge.
A break in the trial was announced.
Judge Gabrielyan announced that the blood pressure of another defendant, Khachatur Gichyan, was also high and that he too had been given an injection.
Gichyan then said he felt fine and would continue to remain in court.