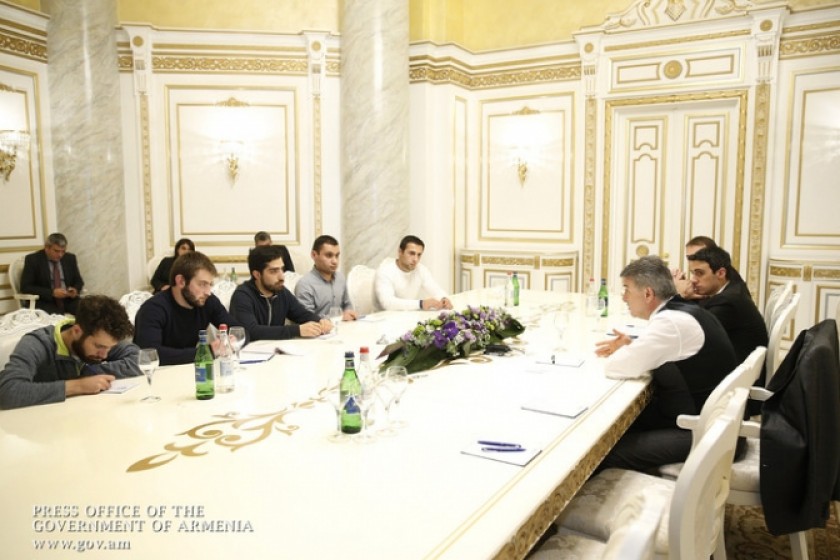 Draft Deferment Issue: Armenian Prime Minister Meets with Protesting University Students
Armenian Prime Minister Karen Karapetyan has met with students gathered outside the Government Building in Yerevan to protest a government sponsored bill that would do away with most student draft deferments.
Hundreds of university students have boycotted classes for several days now in protest.
The above photo, released by the government, shows Karapetyan, along with Minister of Education and Science Levon Mkrtchyan and Minister of Defense Vigen Sargsyan, debating the bill with students.
"We would like to hold this meeting today realizing that each of you feels a debt an obligation towards the country. When asking questions, I am certain that each of us understands the obligations we have as citizens, and the challenges we face," Karapetyan is reported to have said at the start of the meeting according to the government press release.
The prime minister added, "We all realize that if we aren't smart, we will not have a good future. Thus, we carefully measure each step that can damage that future."
It was noted that some seventy decisions would have to be adopted to carry out the new legislation, if passed, and it was suggested that representatives of the protesting students be included in drafting the outlines of those decisions.