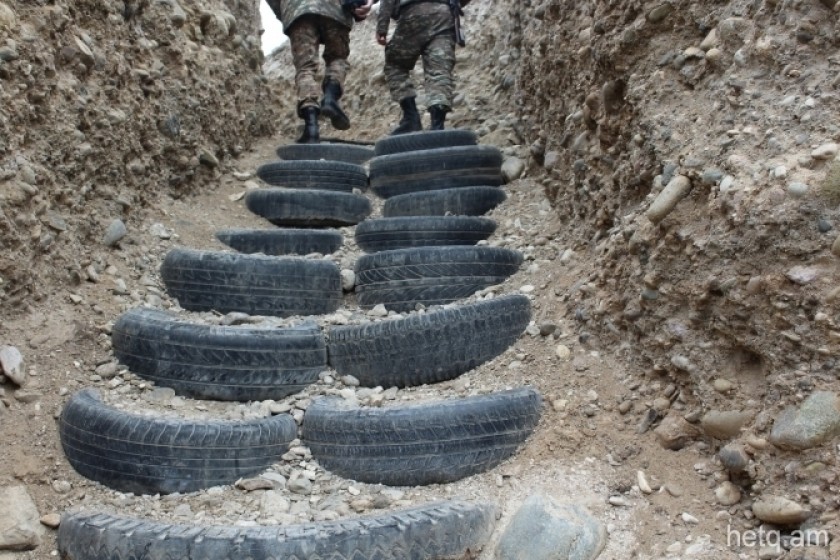 Artsakh: Mine Explosion Kills 3 Soldiers
The Artsakh Ministry of Defense reports that three soldiers were killed and one injured yesterday when a mine exploded at a northeastern military base's defensive unit.
The three dead soldiers were identified as Gegham Zakaryan (b.1995), Sargis Abrahamyan (b.1998) and Sargis Melikyan (b.1997). Narek Hoveyan (b.1998), the wounded soldier, is listed in serious condition.
An investigation into the matter has been launched.
Update: Armenia's Investigative Commitee reports that the anti-tankmine was accidentally set-off by engineering work at the defensive position.