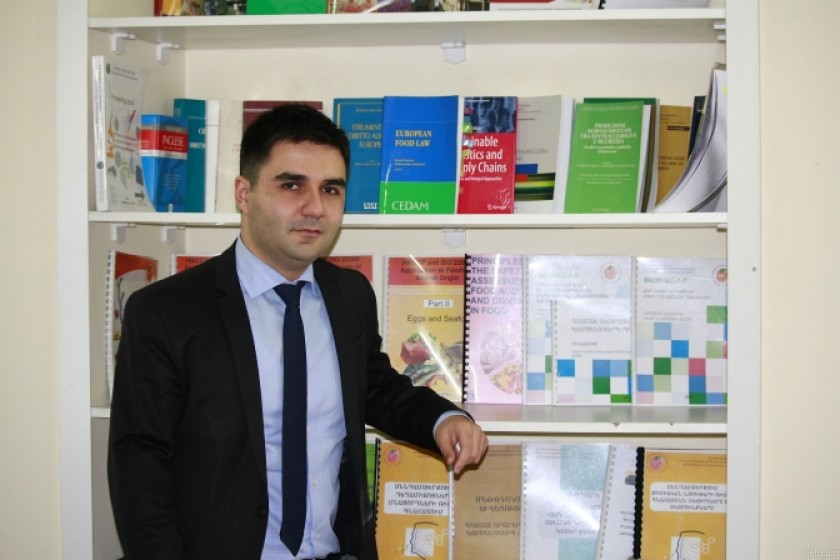 Study Finds Yerevan Residents Consume Equal Amounts of Heavy Metals as Residents of Syunik Mining Communities
A report recently released by Armenia's National Academy of Sciences' Food Risk Assessment Center shows that residents in Yerevan, the country's capital, are equally at risk from consuming dangerous levels of chemicals through their fruits and vegetables than residents of Syunik, a southern province where mining is widespread.
Davit Pipoyan, who heads the Center and is a PhD in nutritional science, told Hetq that they measured the trace amounts of copper, nickel, lead, arsenic and cadmium in all types of fruits and vegetables.
Their findings show that the risk factor in Yerevan is 3.67, much greater than the accepted level of one. (Samples were taken from tomatoes, apples, peppers, lettuce and carrots).
While Pipoyan says that the produce tested didn't show high concentrations of chemicals, due to the amounts consumed, the risk factor increases to unacceptable levels.
The Center found that, on average, Yerevan residents consume 480 grams of fruits and vegetables per day. This amount rises to one kilogram per day during the summer, resulting in a higher risk of ingesting harmful levels of chemicals.
Pipoyan told Hetq that while conducting research in Syunik, they found basil samples to have the highest level of chemical concentrations. Luckily, basil isn't consumed in great quantities.
When asked if the government is aware of the issue, Pipoyan noted that due to the close connection between business and government, the state apparatus isn't all that concerned with consumer safety.
"I raised this issue in this very office with our three ministers – agriculture, environment and health. All three, it seemed, seriously listened to what I said. It was Minister of Agriculture Ignaty Arakelyan who only promised to do something. But he's carried out none of his promises. This inaction is bad for him and the country," said Pipoyan.
The scientist says that the government must draft a comprehensive plan of action that includes the input of all the three ministries mentioned.
Pipoyan says that the government asked the Center to come up with a plan, replete with proposals, and it did so. It has never been implemented, he says.
The scientist laments the fact that Armenia lacks an effective agrarian policy and that the government lacks the wherewithal to regulate the market and farming processes to the benefit of consumers.
If you found a typo you can notify us by selecting the text area and pressing CTRL+Enter