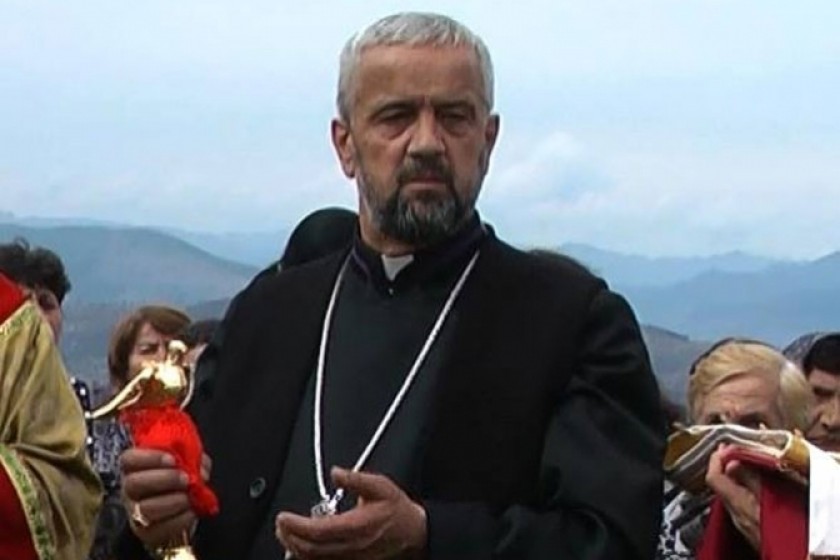 Armenian Villagers in Javakhk Accuse Catholic Priest of Molesting Boys, Desecrating Icon
Residents of the Armenian-populated village of Tzghaltbila, in Georgia's Samtskhe-Javakheti Region, have petitioned the Georgian General Prosecutor's Office to investigate the conduct of Father Anatoly Ivanyuk, who's been serving the local Catholic community for the past 27 years.
Local Armenians have written that the clergyman is suspected of improper sexual conduct with male minors. Another complaint raised is that Father Ivanyuk has desecrated a picture in the village church.
Hetq has written about Father Ivanyuk before and his alleged sexual proclivities.
The 2015 Hetq article Vatican to Investigate Sexual Abuse Allegations Against Catholic Priest in Javakhk Armenian Village includes testimony by several village boys that the clergyman molested them.
Dispatches sent to the Prosecutor's Office allege that ten boys have been molested by Father Ivanyuk over the years.
The sixty Tzghaltbila residents have signed a separate letter about the Mother of God picture in the church that went missing five years and was later returned with the precious adornments missing and replete with color disparities.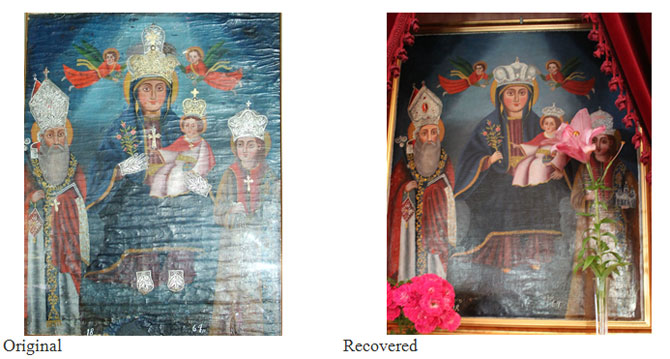 Residents want a panel of art experts to be convened that will be able to verify whether the new painting is in fact a copy of the original or not.
Victor Hovhannisyan, a native of the village and a member of The Painters Union of Armenia, has also signed the letter.
"I've raised the matter since 2012. I written to the Catholic Center in Gyumri and raised the issue on the internet. The Vatican is also aware of the problem. I think that the Catholic Center in Gyumri is convinced of the new painting being a fraud and that they believe remaining silent is the best way to cover it up," Hovhannisyan told Hetq.
The grievances raised by Tzghaltbila residents are being investigated and officials from the Georgian Prosecutor's Office have visited the village.
If you found a typo you can notify us by selecting the text area and pressing CTRL+Enter