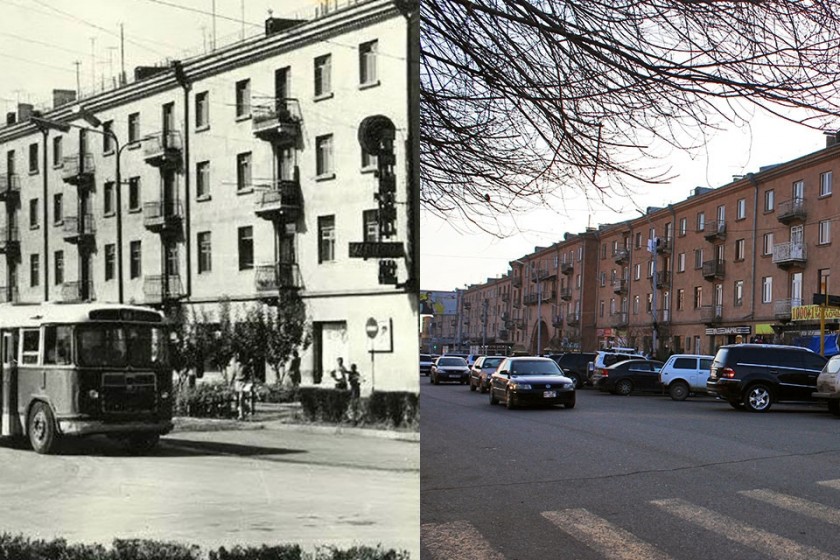 Gyumri: Before and After the Earthquake
Alina Simonyan
People talk about life in Gyumri, Armenia's second largest city, in two separate time frames – before and after the 1988 earthquake.
The Gyumri of today, and the Leninakan of 1988, seem like two separate towns.
Here are photos comparing the two.
Gyumri's Shirak Hotel. The municipality has decided to demolish what's left of the Soviet-era hotel and allocate the site to a company called Baseni Govk LLC. The company plans to build a new hotel, commercial center and food outlet on the site. The company must preserve and restore the sculptural adornments of the old hotel.
The Holy Savior Church was partially destroyed during the earthquake. Crews tried to use as many of the old stones as possible during its reconstruction. The church was built to resemble the Mother Cathedral at Ani.
The new Gyumri Municipal Building opened its doors in 2009. Its façade reminds one of the old political council building.
The main square was restored in 2000. Two years later, a statute of Charles Aznavour was installed.
The October Cinema. In the background is the belfry of the Cathedral of the Holy Mother of God (also known as the Yot Verk/Seven Wounds Church).
P.S. 16 and the adjacent Chulochni sock factory. The Shirak Provincial Court now stands in place of the school.
The building now housing the Gyumri Technology Center was built in 1900-1920. On January 31, 1920, the doors to the Alexandropol Trade School opened to great fanfare. Over the years, the building housed a state college, Institute of Pedagogy, Museum of Geology and a photography school. The Technology Center relocated there in 2013.
This building, now the home of the Ananya Shirakatsi Branch of the private Haybusak University, housed the Univermag Soviet market in the 1940s and 1950s.
Before being converted into the "Chulochni" hosiery factory, the building housed the brewery belonging to the Tzitoghtsyan family. The factory is now empty. Only one small section still operates.
Leninakan archival photos from Tigran Ghasabyan's Facebook page. Gyumri photos provided by author.