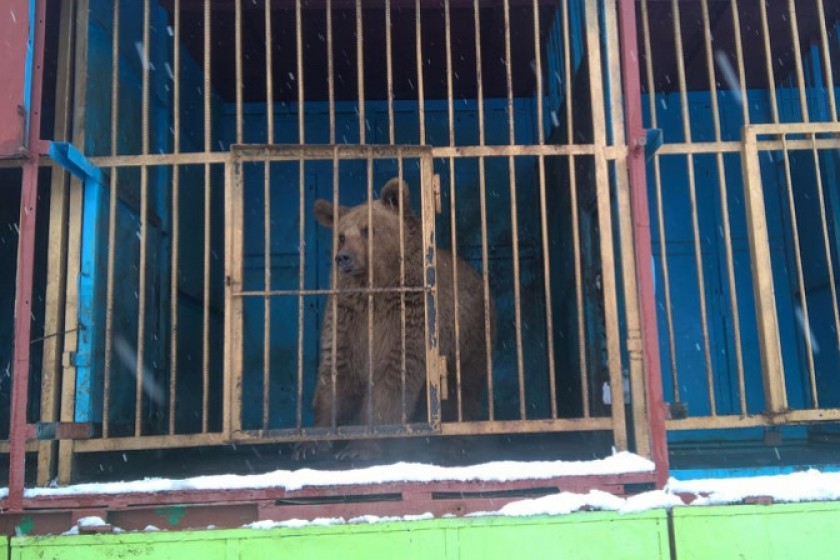 Gyumri Restaurant Agrees to Release Brown Bear
Masha, a two-year-old brown bear caged on the premises of a Gyumri restaurant has been sent to the Yerevan Zoo for temporary keeping.
Armenia's Ministry of Nature Protection reports that environmental groups were able to convince Voske Blour LLC, the restaurant owner, to free the bear.
Specialists will determine what happens to Masha after being quarantined.