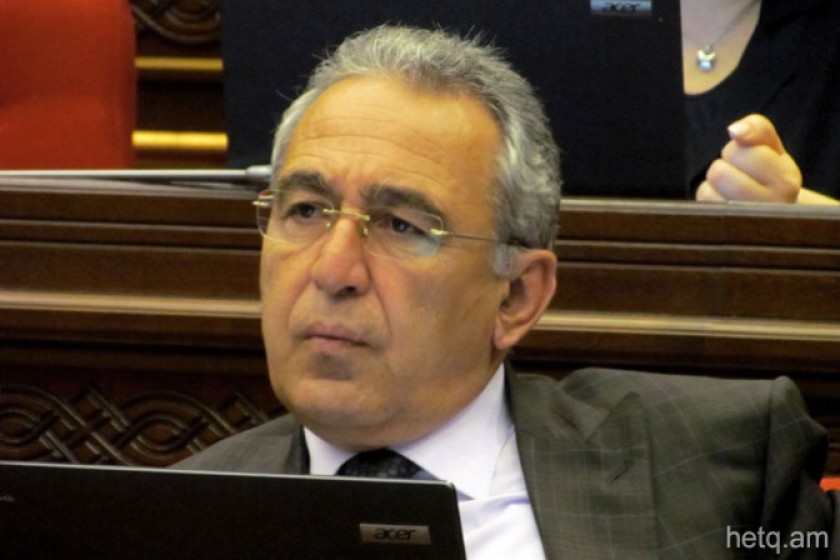 Major Assets of Hakob Hakobyan and Son; The Armenian MP Who Said Inflation Will Not Affect the Poor
Hakob Hakaobyan, a member of the Armenian National Assembly, has been roundly castigated for saying that inflation in Armenia would not affect the poor because they were in no position to purchase those goods anyway.
Readers might be amazed to know that Hakobyan, a member of the ruling Republican Party of Armenia faction, chairs the parliament's Standing Committee on Health Care and Social Affairs.
"The poor spend less. Thus, price rises will lead to the poor automatically avoiding expensive goods," Hakobyan was quoted as saying to a local Zhoghovurd newspaper in Armenia. "The poor follow a custom of not purchasing expensive goods or items that have gone up in price."
The social media in Armenia was quick to reprimand Hakobyan for his insensitive statement. Some have also called for him to step down as committee chair.
Perhaps Hakobyan feels this way because price rises if such basics as butter, eggs, meat and bread won't make much of a dent in his purchasing power.
Hakobyan owns three homes, nine parcels of land and three separate buildings, this according to his latest financial disclosure.
As of May 2017, he declared cash assets of AMD 15.7 million, US$11,250 and €25,000. Income amounted to AMD17.879 million.
Hakobyan also declared that he lent out AMD 120 million.
In 2016, he declared overall revenues of AMD 224 million, the bulk from dividends.
He also owns shares in Arpa-Sevan and Bazenk, two companies in the energy market. Bazenk operates the Yeghegis-1 hydro-plant in Vayots Dzor Province.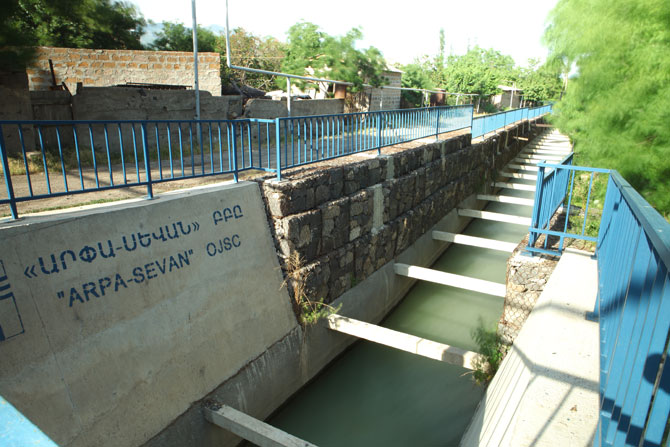 The plant is next to the Arpa-Sevan waterway. Hakobyan's son Paruyr is the director of the company that operates the tunnel.
Paruyr Hakobyan, who's never served in the Armenian military, owns shares in five companies. He owns 100% of Meghm Zepyur and A-S Energy, 50% in Jrasahk and C-Lab, and 40% in Innovative and Developed Agro Systems (IDAS).
IDAS, founded on April 28 of this year, has already won a large government contract. On May 18, a mere twenty days later, the government of Armenia approved a proposal submitted by IDAS to build an agricultural technical station and to offer various services to rural businesses.
At the cabinet session, Minister of Agriculture Ignaty Arakelyan noted that the station would require upwards of AMD 700 million during the first six months. With the money, the ministry was supposed to purchase equipment to be turned over to the Agricultural Development Fund. The latter was supposed to transfer the equipment to IDAS under an open-ended sales agreement. Arakelyan said that IDAS had four years to return 926 million drams and to make some investments.
Jrasahk owns and operates a hydro-plant on the Vardenis River.
Meghm Zepyur is registered as a company providing entertainment, food organization, and total building renovation services.
C-Lab says its tests construction material and buildings.
A-S Energy, founded in March of this year, does not specify what it does.
If you found a typo you can notify us by selecting the text area and pressing CTRL+Enter