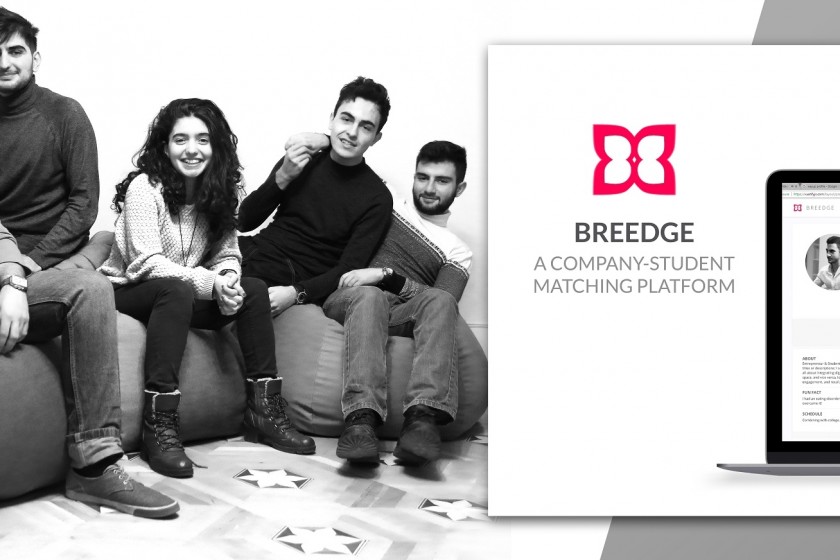 Simplifying the Job Search: Armenian Start-Up Breedge Links Students and Companies
Mane Gevorgyan
Armenian start-up Breedge is a platform by which employers can find suitable interns, i.e. potential employees.
The team members got acquainted during the Startup Boost Weekend organized by the Armenian-Russian Slavonic University in Yerevan and the EPIC Incubator in March of this year.The event was held at the university.
The Startup Weekend allows students with different skills to form a team within 54 hours and present a new start-up idea.
Start-up co-founder Vahan Melkonyan told Hetq that they got together and came up with the idea within one day, since its necessity was felt both by the mentors and the students. Breedge won the Startup Boost Weekend and was given the opportunity to develop its business model in the EPIC Incubator.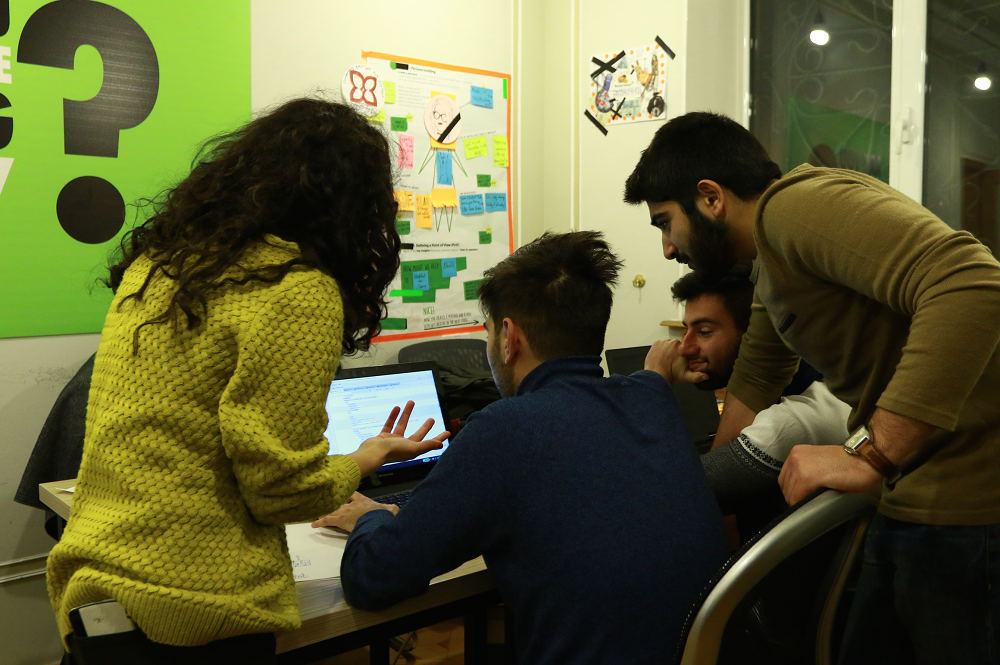 Liana Hakobyan, co-founder of the start-up, notes that according to widespread opinion many start-ups fail because they create something that's not needed. They decided to spend greater time on research to understand whether their product would find consumers in the marketplace.This is what they observed.
After graduating from university, students looking for a job are required to have work experience, but they find it difficult to gain experience relevant to their profession and interests while studying. Companies also have a hard time finding student interns.
Breedge has spent last six months researching the market, and managed to help over 45 companies (including Vineti, Benivo, Chessify, SmartGateVC, Pixomatic and EarlyOne) to hire more than 80 students as interns at the same time. Getting positive feedback, they decided to make things easier and create a website for that.
Now, everything is done via the Breedge's Facebook page, but soon a user-friendly and simple website will be ready. Students will register there. Instead of submitting standard CVs, they will fill in information that's really needed by companies to make a decision on hiring. Students will also be asked to take a game/test so that their skills and personalityare made clear for the companies.
Employers will also be able to add comprehensive information on the company, so that the system can suggest the most appropriate candidates for their consideration.
The system will allow employersto find interns, selecting them according to skills, interests, and experience. There will be different announcements for students on the website. Either students will find appropriate companies and send an invitation to cooperate with them, or the other way round. If an invitation is accepted by the other party, then it's followed by the next stage, for example - an interview.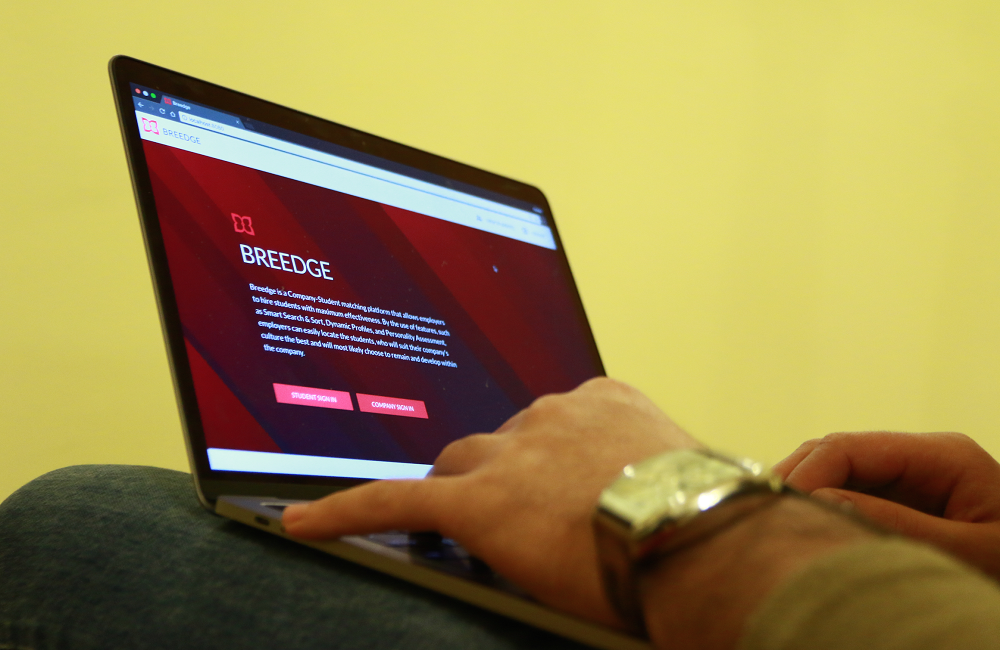 Thus, Breedge solves some important issues. First, there are many new professions that didn't exist, for example, five years ago, but whose demand is now great in the market. Also, since many employers find it difficult to find people with the right skills, companies prefer to accept interns, teach them, and hire them afterwards. Using Breedge, they will be able to easily find young people who have the required basis,that can be interns parallel to studying and later on become main employees.
Second, companies now publish job announcements through other platforms, and must wait a few weeks for applicants and interviews. With Breedge, this can be done within a day. The choice will be easier, targeted, coordinated and will not require a long time.
Third, Breedge restores student-company relationships with a new approach. This platform allows companies to receive analytical information about their most preferred professions, and what students think about their company's culture. This data will help companies review and improve their work style.
Fourth, students will receive targeted announcements that relate to their interests and abilities.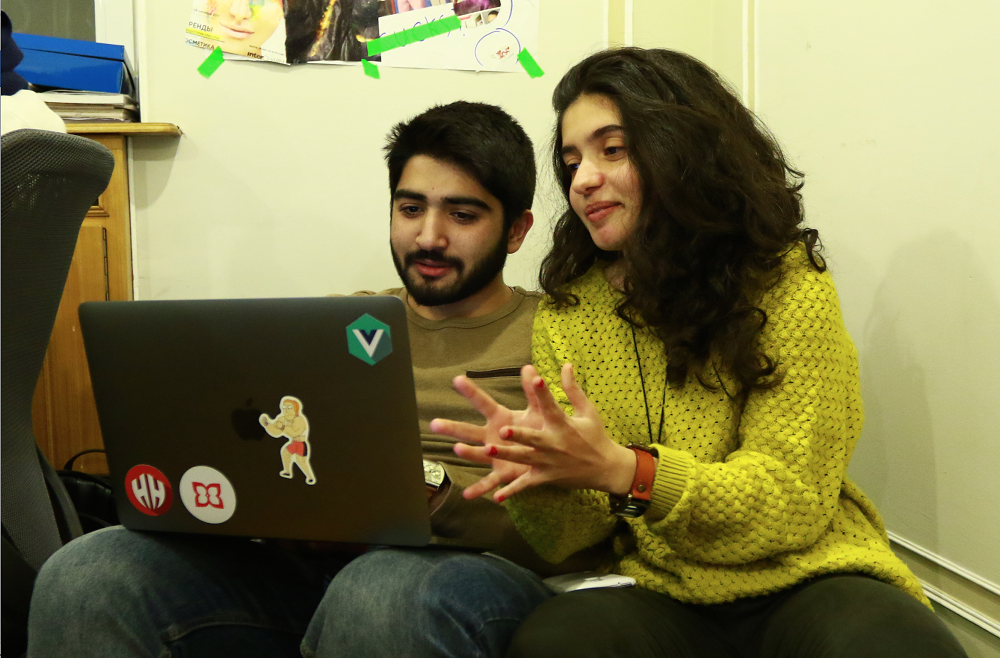 Now, Breedge targets students and start-ups, business departments of companies, and small IT companies. Hiring companies are the only ones paying for the service. The fee will depend on the number of students who become interns and, later, employees.
Breedge participates in a pre-qualification program of the Armenian Startup Academy. Thanks to that cooperation, a Student Internship Fair was recently organized at Hero House, a special place recently opened for start-ups in Yerevan.
Twelve start-ups got acquainted with more than 75 students participating in the event.Twenty students were interviewed and five were hired by these start-ups.
Given the success of the program, seeing the interns they've promoted go on to land permanent jobs, the Breedge team feels inspired to develop the idea.
Photos: Nare Gevorgyan
If you found a typo you can notify us by selecting the text area and pressing CTRL+Enter