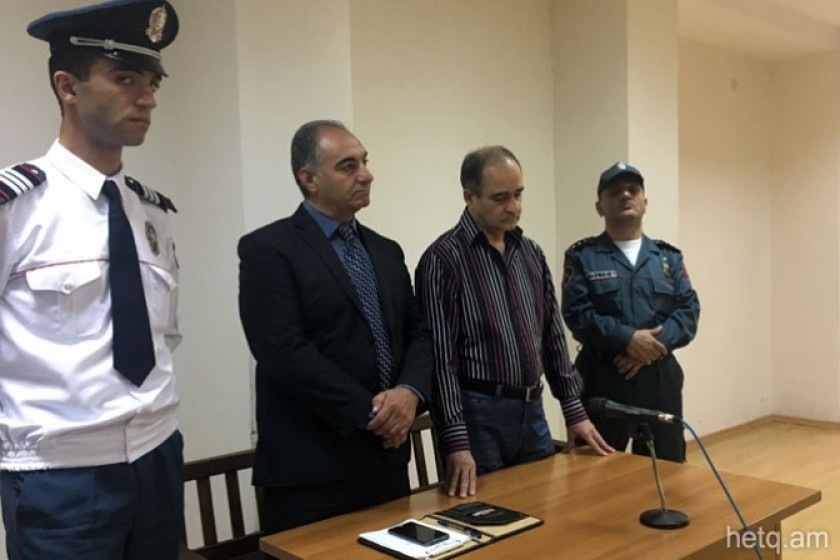 2013 Offshore Scandal: Ashot Sukiasyan Appeals 16 Year Fraud Sentence
Ashot Sukiasyan, a businessman found guilty of fraud and sentenced to sixteen years in an offshore scandal that rocked Armenian in 2013, has taken his case to the appeals court to have the original verdict overturned.
At court today, Sukiasyan's lawyer Yurik Khachatryan, said that the guilty verdict was groundless and that some of the evidence presented in the lower court's trial was never properly examined.
"The Court of First Instance's verdict was wrong," declared Khachatryan in court.
The man Sukiasyan is said to have cheated out of millions is Paylak Hayrapetyan.
Implicated in the off-shore scandal, that revolved around a government-backed program to transform Armenia into a world center for the polishing and sale of diamonds that eventually went belly-up, were RA Prime Minister Tigran Sargsyan, Locum Tenens of the Ararat Diocese of the Armenian Apostolic Church Archbishop Navasard Kjoyan and businessman Ashot Sukiasyan.
Given the appeal court's backlog, the publicization of the appeal had to be postponed until January 23,2018.