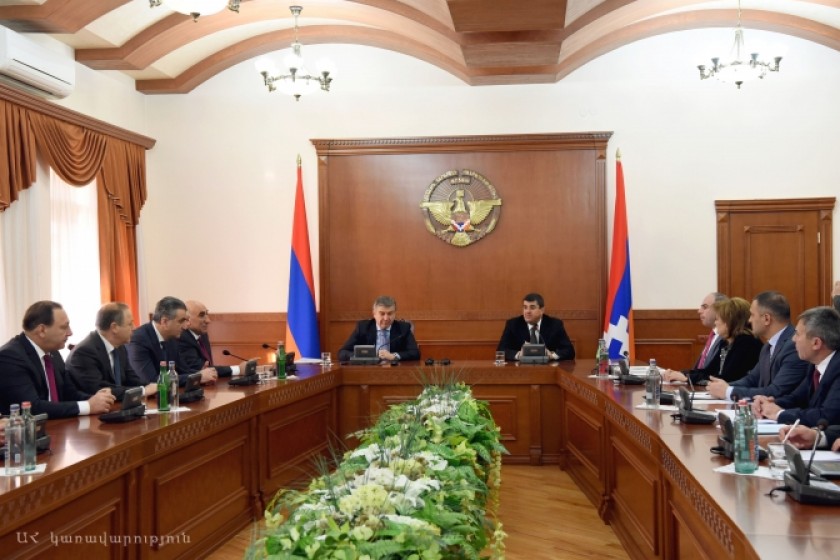 Artsakh Prez and Armenian PM Discuss Cooperation in Stepanakert
The president of Artsakh and the prime minister of Armenia today presided at a meeting of top officials from the two countries that took place in Stepanakert.
The aim of the meeting was to explore prospects of greater cooperation, especially in the business sector.
Artsakh President Arayik Harutyunyan noted that the country's GDP had increased 16.5% in the first nine months of 2017, and that his government had launched a number of projects that would boost the economy over the next few years.
Harutyunyan said several reservoirs and hydro-electric plants have been built, and reforms introduced in the agricultural sector.
"Artsakh's economic development numbers are quite impressive. The government of Armenia is planning to take measures that will create a base for stable economic growth in the coming years, and this will impact Artsakh's economy," said Armenian Prime Minister Karen Karapetyan.