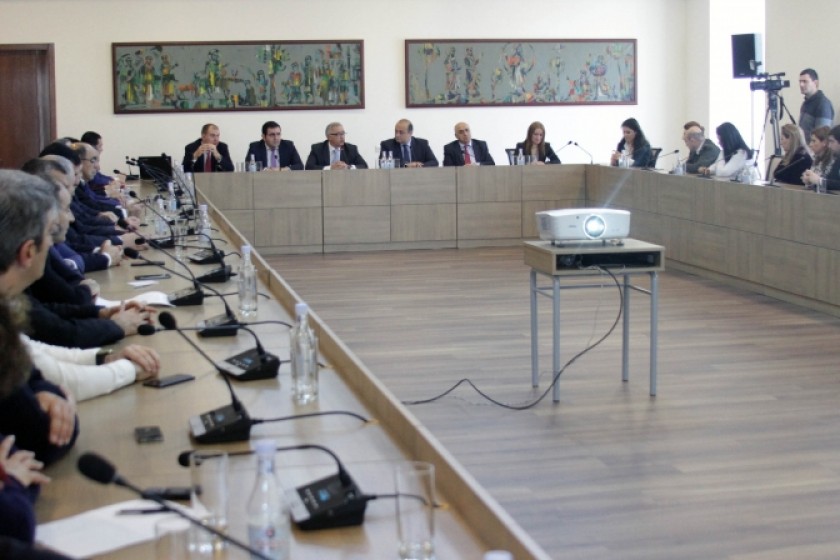 Armenian Foreign Ministry Hosts Meeting on Armenian-Chinese Economic Cooperation
Armenian Deputy Foreign Minister Robert Harutyunyan yesterday presided at a meeting at the ministry where prospects of greater Armenian-Chinese cooperation were discussed.
Sergey Mansaryan, Armenia's Ambassador to the People's Republic of China, presented the challenges of entering the Chinese market.
Ruben Kopyan, who represents Armenia's Union of Manufacturers and Employers in China, mentioned that Armenia had opened an office at China's Belt and Road Collaborative Innovative Centre (BRCIC).
Launched in 2015, the BRCIC is a think tank that focuses on legal, political and cultural cooperation in the Silk Road Economic Zone.
Attendees raised questions regarding the exportation of Armenian wine and honey to China.