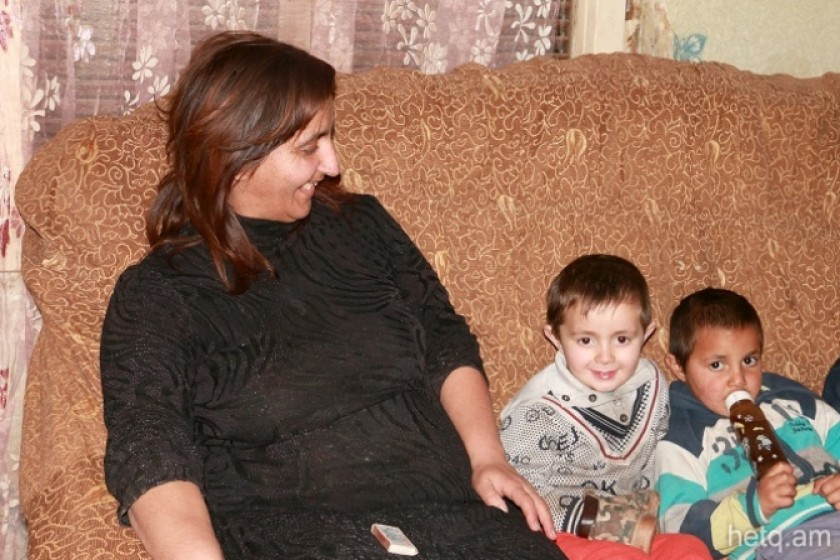 A Vanadzor Holiday Wish: Six Fatherless Children Dream of Having a Christmas Tree
The huts in the so-called "Bulgarian" district of Vanadzor, Armenia's third largest city, resemble one other. It's quite cold here. Even the dogs are too lazy to bark at strangers.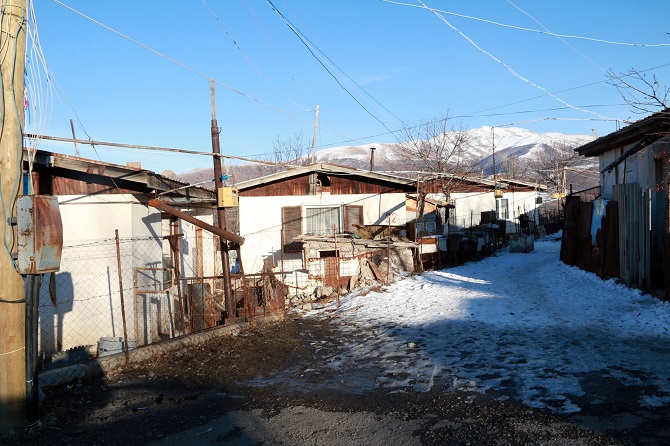 There's laundry hanging in front of one of the huts. The lady of the house, 41-year-old Lilit, invites us in.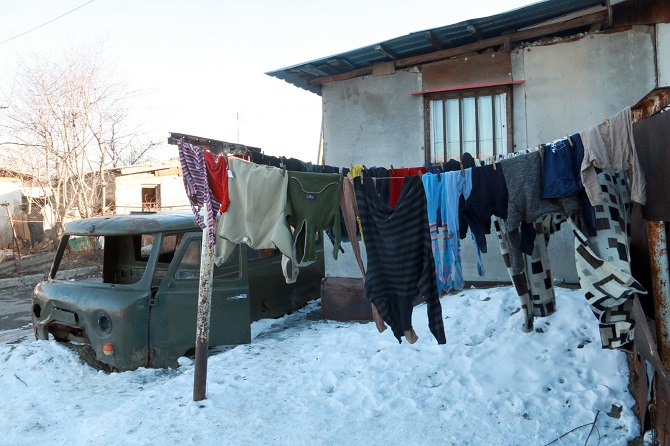 Lilit lives alone with her six minor children. Her husband, Vahagn Mkhitaryan, died less than two months ago. The last pieces of wood brought by Vahagn sit next to the stove. Lilit says the children realize that their father isn't there anymore.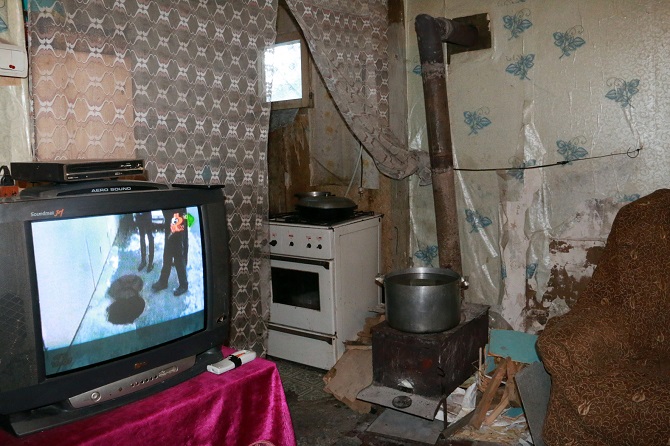 Looking at his photo on the wall, Lilit says they had lived together for 16 years. Her husband was an orphan, raised together with his sister, by one of their relatives. "They were often hungry, so his health deteriorated, and he got sick," says Lilit.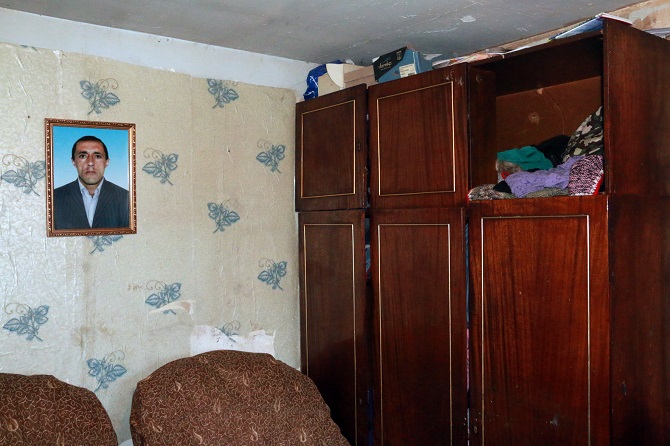 She says that Vahagn was a hardworking man, engaged in woodworking, preparing boxes for vegetables and fruits.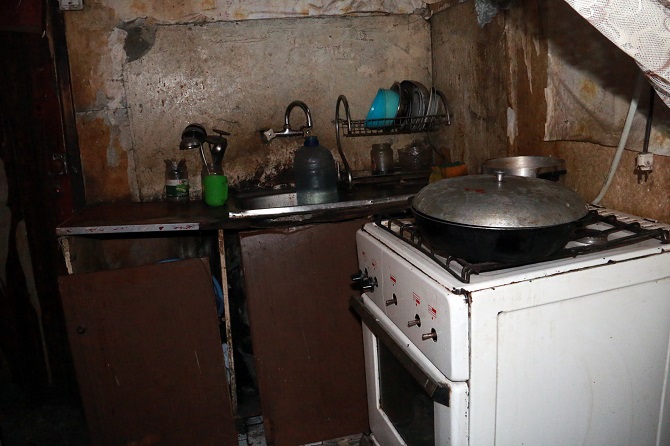 Lilit's life hasn't been easy either. Born and raised in Gyumri, she says she's happy the new generation hasn't experienced an earthquake.
She left school after completing the eighth grade. At the time, she says, they had a piece of land where she would help her parents grow greens, selling them in the market together with her mother.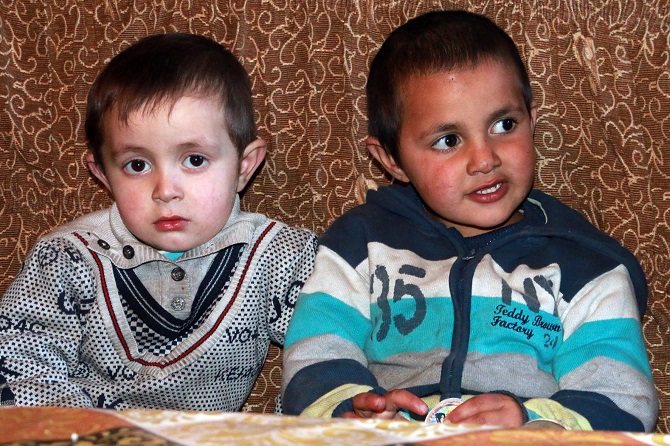 Hovsep and Mario
Nvard, Lilit's eldest, is 15. She wants to become a dancer, and studies dance at a college in Vanadzor. Narek is 12, Nouel is 10, Hovhannes is 8, Mario is 5, Hovsep is 3.
They are the pillars of Lilit's life. The mother wants Nvard to become a dancer, Narek - to learn woodworking, and Hovhannes - to play drums, though he doesn't have any.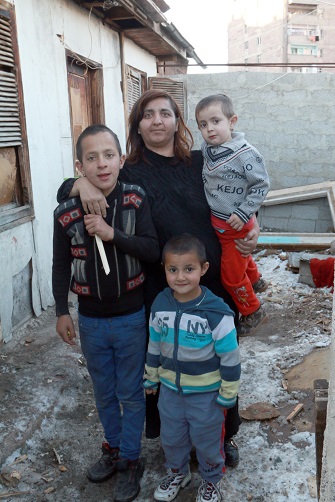 Narek (photo: on the left) has a health problem. He fell off the bed a few days after he was born, hitting his head. The boy has had problems since then - difficulty talking, making irregular movements. "He doesn't hurt anyone," Nvard says. Narek smiles.
The conversation isn't an easy one. Lilit says that after losing her husband, it's difficult to imagine how she's going to raise her children. The funeral expenses were covered by Lilit's sister. Lilit gets some state assistance for the children. She says she would like to work but she doesn't have anyone to leave the small kids with. She applied to a nearby kindergarten several times, but they said they had no room for the kids.
"I would really like the little ones to go to a kindergarten, to learn something, like holding a pen," says Lilit.
Mario opens the door of a closet, takes a raw sausage, and starts to eat. He leaves the door open, and it takes only a second for the cat to run to the closet and grab the few remaining sausages.
"Oh, that was the other children's share, and now it's gone" says Lilit and turns to Nvard, "Whenever Mario eats something, he asks to keep his daddy's share".
The TV is showing New Year's commercials. The children watch attentively.
"They advertise outside, saying that Santa's visit costs 5,000 drams, but what will he bring as gifts with those 5,000 drams?" Lilit asks.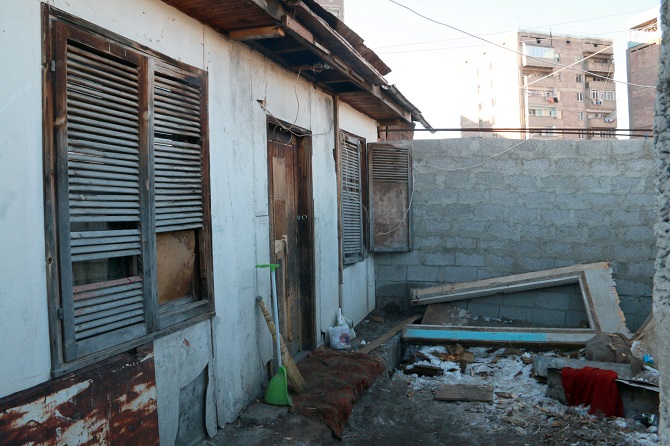 Children persuade her to get a Christmas tree. Nvard says no.
Lilit says she didn't want to have a Christmas tree this year, but her sister urged her not to disappoint the children.
Nvard later says that they cannot get a Christmas tree because they do not have toys, but she doesn't want to tell that to the little ones.
Photos: Hakob Poghosyan
If you found a typo you can notify us by selecting the text area and pressing CTRL+Enter